Chicago Pneumatic
About CP
Since 1901, Chicago Pneumatic has delivered reliability with a deep understanding of customer needs. We are a global manufacturer of high-performance power tools, air compressors, generators, light towers, and hydraulic equipment for professional and industrial applications. Our products are engineered for performance and lasting customer value.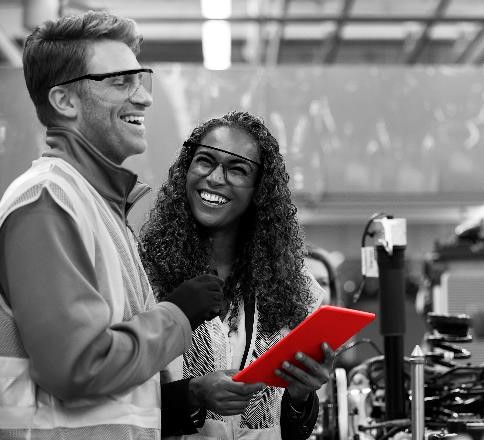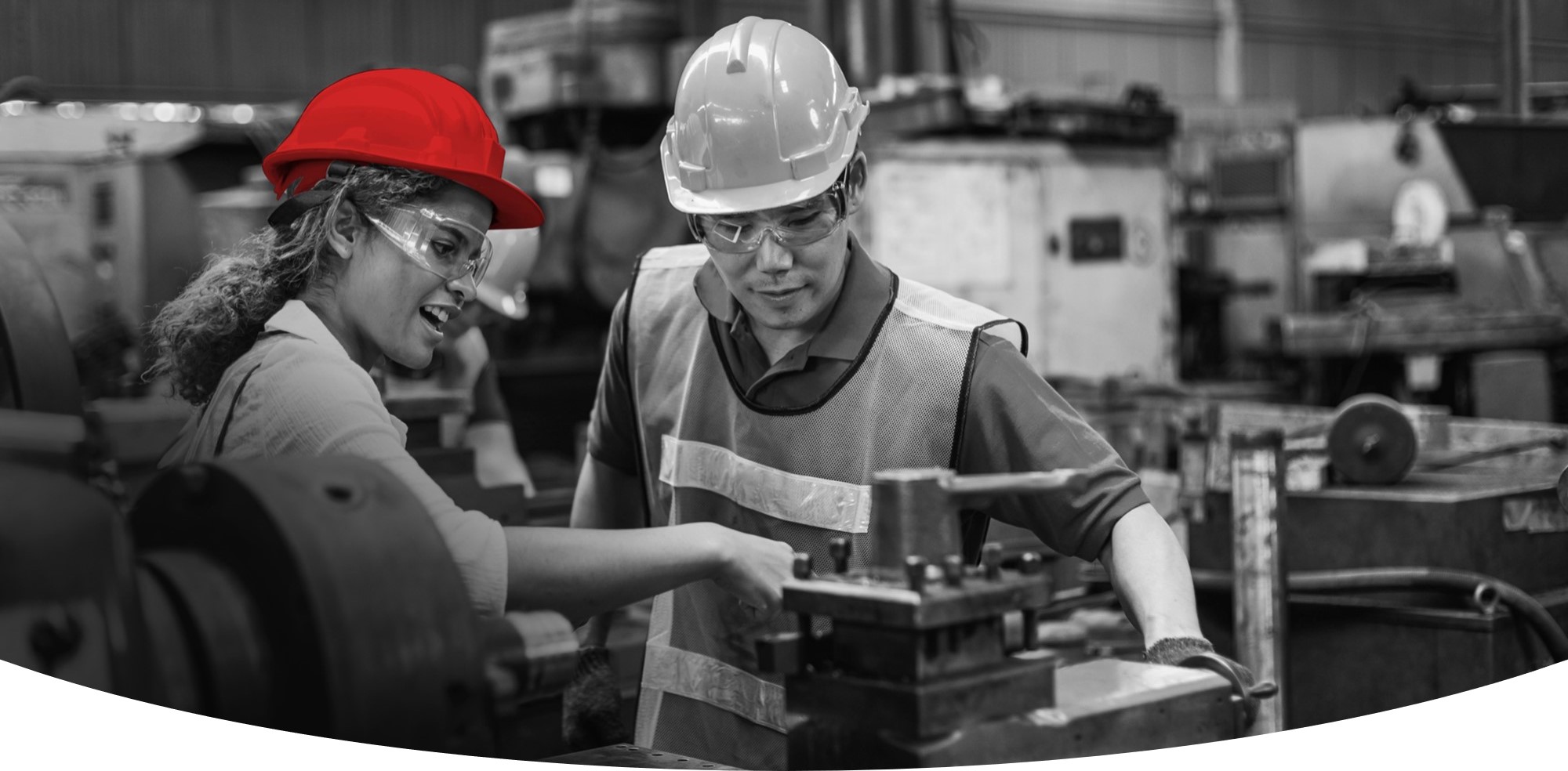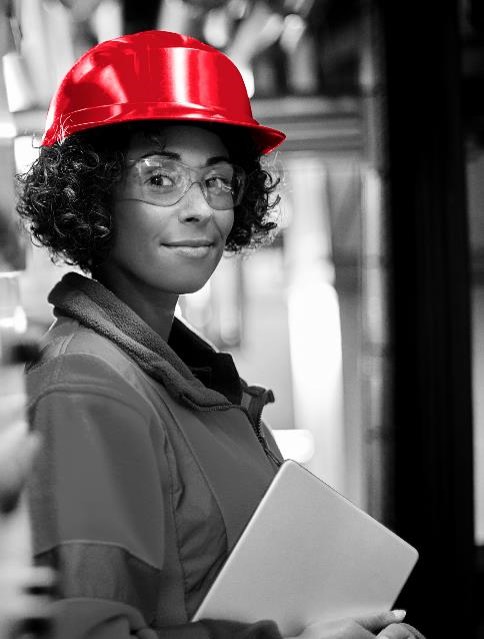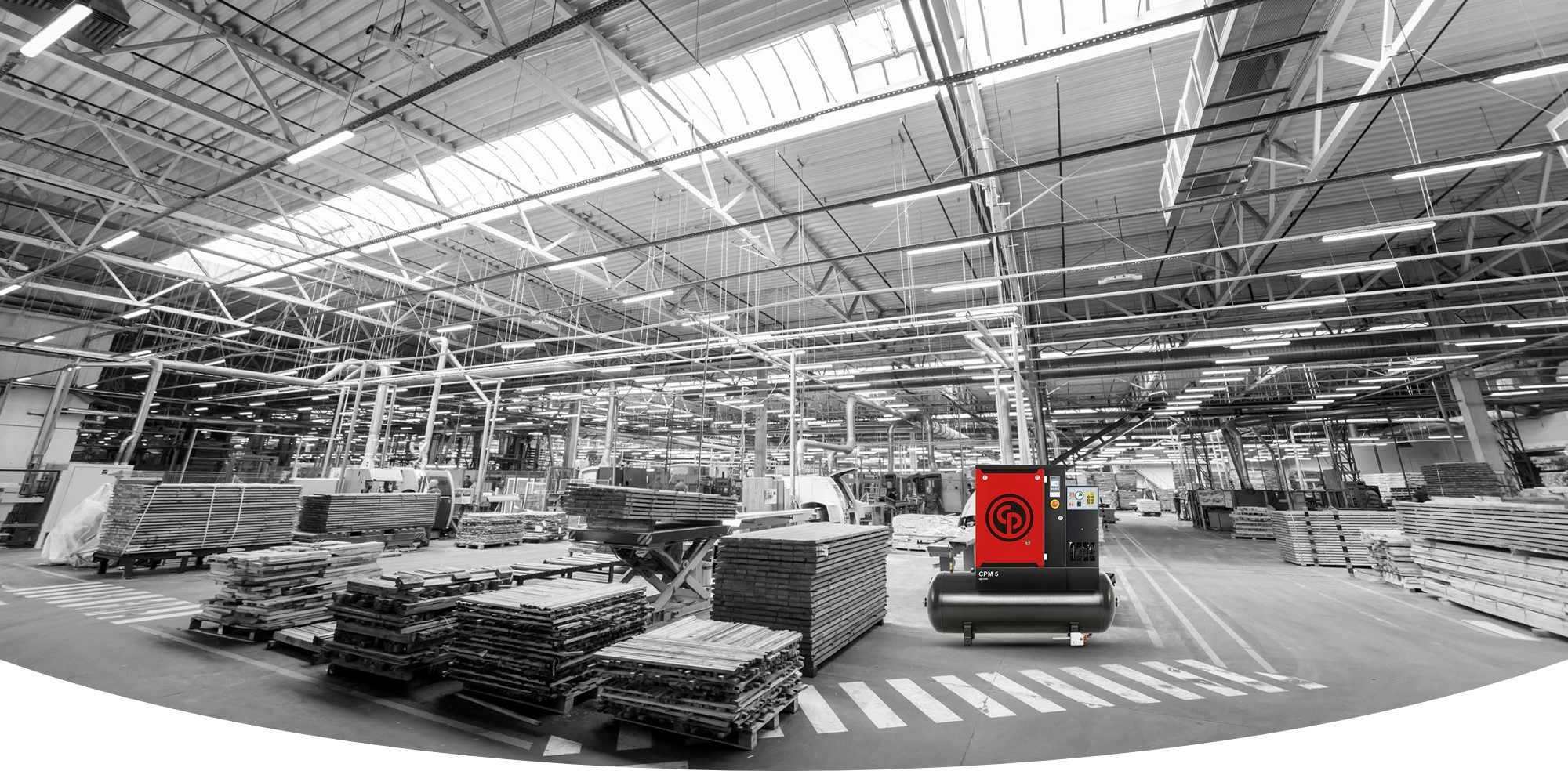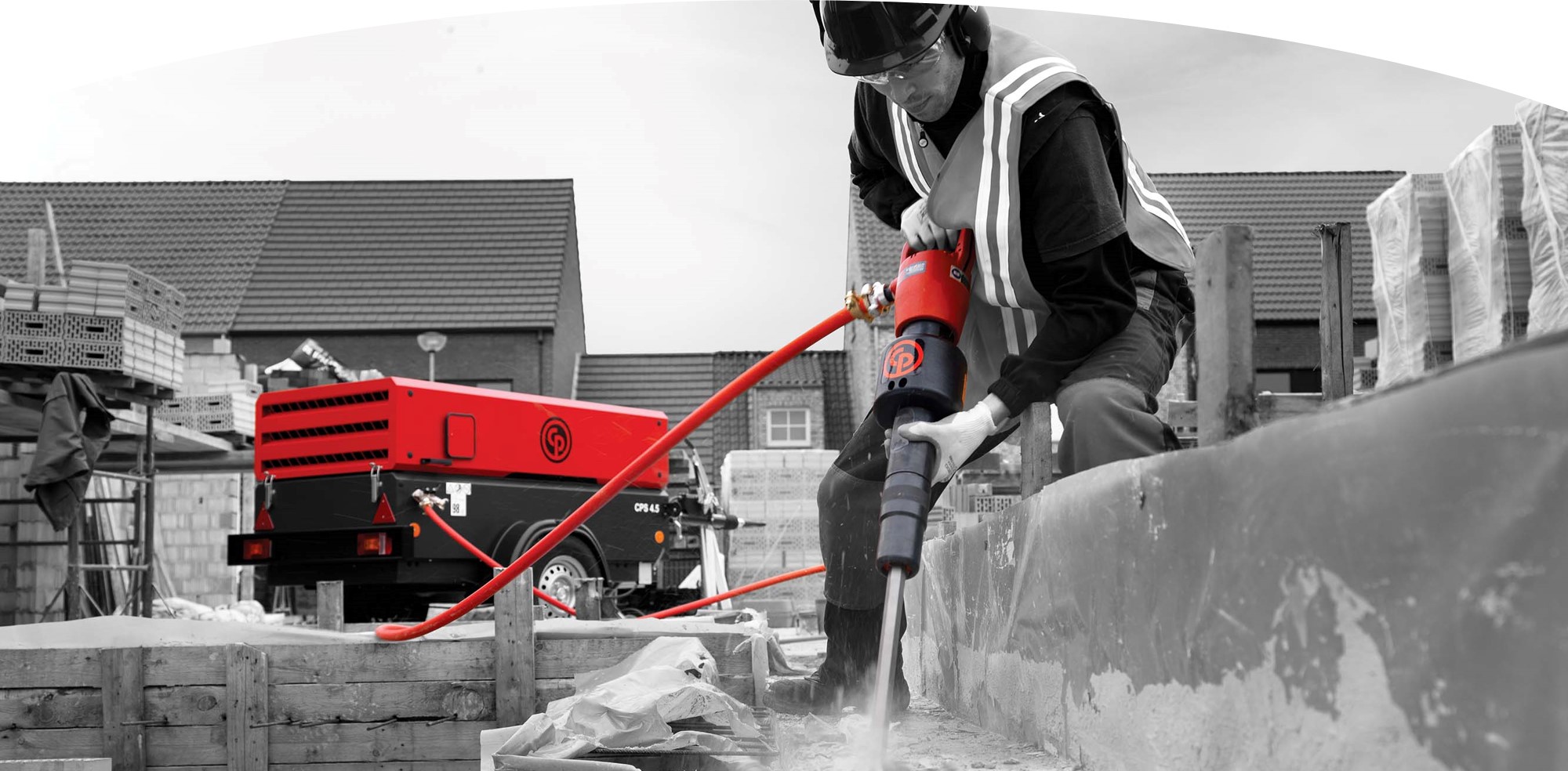 Working towards delivering best-in-class customer value
Products: reliable, ergonomic, safe, robust, easy-to-use
Service: best-in-class support with fast local service
Expertise: expert advice based on decades of experience, backed by quality testing and training
Pricing: value for money
Parts: original spare parts and services
Availability: fast and easy delivery through a dedicated global production and distribution network
Engineered to excel
Not only are our products engineered to excel, they are also designed for safe operations. At Chicago Pneumatic, our goal is to deliver best-in-class global service and local support to our industrial, construction and infrastructure customers through a dedicated product portfolio and a strong network of authorized distributors. Our products are known for their reliability, ergonomics, safety, robustness and ease-of-use and we ensure a reliable supply of original spare parts through our logistics network, and responsive service
The CP offering
Certified quality, high performance products, and best-in-class service and support across applications and industries. At Chicago Pneumatic, our products are constantly optimized through rigorous testing and quality inspections, to get the job done effectively. They are tested on the field and in the lab at our production facilities, and pass EC certifications according to ISO standards.


Sustainability at CP
At Chicago Pneumatic, we are committed to being part of the solution for a better tomorrow with our compressed air solutions. An integrated sustainability strategy, backed by ambitious goals, helps us deliver greater value to all stakeholders in a way that is economically, environmentally, and socially responsible.


Product ranges offered by Ash Air
Rotary Screw Compressors
Chicago Pneumatic rotary screw air compressors are built on the very robust platform and feature state of the art controller and high-efficiency screw element.

The Ash Air range of oil lubricated screw air compressors are excellent all-in-one solutions for small and medium workshops, with energy cost savings of 30% - 35%. The most popular air compressors 10HP, 15HP, and 20HP are available as a full feature with integrated air dryer and receiver. More than 100 rotary air compressors available for sale from stock in Auckland and Christchurch.

Direct driven air compressors with variable speed drives offer high energy efficiency, a smooth start and prolonged life of the component parts, reduced system pressure and energy consumption. Chat to our experts, we will help you to answer questions about what can you use the compressor for, what compressor is the best and learn all about air compressor efficiency.
Introducing direct driven transmission in its variable speed range of compressors, Chicago Pneumatic sets a new mile stone in compressed air. The new design, fully dedicated to variable speed applications, grants a maximum of energy saving, very high flexibility, and very low ownership costs.

Thanks to the air receiver (available up to 20 hp), the integrated dryer and the quality air devices available, you can complete your installation in a very compact and cost competitive way. A wide range of options make these machines easy to customize and tailored to meet each customer's needs.

Combining an intelligent Variable Speed Drive (VSD) with an advanced direct driven transmission together with a high-frequency motor, the CPVSd Series is the most recommended compressed air solution for future-proof businesses. Up to 35% of energy saving can be achieved by this clever combination.
Construction Solutions
Designed for demanding job sites, our Chicago Pneumatic mobile air compressors allow operators to run multiple hand tools and hammers at the same time for maximum efficiency. They're also ideal for sandblasting, irrigation blow-outs and general construction applications.

With noise reducing enclosures, straightforward controls and a low-maintenance tow-able design, they're built for reliable performance day in and day out.

The range of Red Rock air compressors are the latest and toughest edition to the Chicago Pneumatic portfolio. When it comes to this range of air compressors, we know what you are looking for: Portable, Powerful and Tough.

Chat to our experts, we will help you to answer questions about what can you use the compressor for, what compressor is the best and learn about air compressor efficiency.
Sub Categories
Ash Air's range of Chicago Pneumatic Mobile CPDG diesel generators have been designed to meet the tough demands of the construction industry.

Using proven technology, sturdy design and ease of operation, the CPDG provides you with a dependable source for all your electrical power needs. With integrated forklift slots and a lifting beam, the CPDG range of generators are easy to move and designed to be highly impact resistant.

Other features include easy to read gauges, easy to access maintenance points and a reinforced structure. Chicago Pneumatic products are backed by more than a century of experience working with construction industry customers.

We understand what it takes to be productive on the job, and it shows in our CPPG portable generator and CPDG mobile diesel generator line. Get in touch with our team today!
Here at Ash Air, we offer only the best mobile light towers. Because of the harsh conditions that light towers operate within, our Chicago Pneumatic LED light towers are the more efficient choice.

We focus on ensuring peak performance and optimizing lifespan and resale value. Our light towers are ideal for general construction, road construction, rental, sports and music events, temporary public lighting, oil and gas, and stationary mining applications — anywhere portable light is needed to help create a safer environment.

Chicago Pneumatic light towers feature the latest LED light, fuel efficient engines, spillage free frame, compact footprint: easy to transport and to store. Talk to us today to discuss your light tower requirements.
Chicago Pneumatic Tools
Piston Compressors
We stock a comprehensive range of Chicago Pneumatic Professional Piston Air Compressors.

Single phase piston compressors perfect for your professional workshop, small business, serious DIYers. 1.5HP - 3HP, we have a compressor that meets your needs!

Chat to one of the experienced staff members to find out more which oil lubricated or oil free piston compressor is right for your business. Ideal for professional workshops, and serious DIYers.
What happens when a passion for technology is fused with hands-on industrial experience? Our Chicago Pneumatic and ALUP Piston Air Compressors are the match for your heavy duty workshop.

We stock cast iron, low speed, low wear and tear, european manufactured piston air compressors.

The team at Ash Air pride themselves on providing quality piston compressor products and outstanding customer service to all our clients.
Reliable and powerful mobile piston compressors for production of compressed air everywhere where there is no electricity connection. Self-powered piston compressors offer complete freedom and flexibility under all circumstances, such as construction, agriculture, for facade cleaning etc. The team at Ash Air pride themselves on providing quality piston compressor products and outstanding customer service to all our clients. Chat to one of the experienced staff members to find out more which piston compressor is right for your business.
Contact Us about Chicago Pneumatech Compressed Air Solutions today
---
Related links