How to prevent hose whiplash
Providing a safe working environment for operators is essential, especially when using pneumatic tools and compressed air. If there is a failure in the air network and the hose is not adequately clamped, the resulting whiplash could be devastating. Failure to follow best practice can result in injuries, associated production downtime and decreased productivity.
In this video Annabelle Bray, CP's Accessories Product Manager, demonstrates how to fit an air fuse to an air line set-up in just a few seconds, and gives advice to increase safety in the workplace and protect workers from potential hose whiplash.
Who we are and how Ash Air can help your business!
Ash Air has been around in New Zealand since 1979, and we've grown into a nationwide company with international support and a reputation for quality and reliability.We look after all things compressed air for your business!
Reciprocating, Screw, air compressors
Vacuum pumps
Nitrogen
An extensive line of air treatment components
Ash Air's range of Chicago Pneumatic, Alup, Pneumatech, and Quincy compressors are used extensively around the world in industries ranging from oil and gas to food, automotive and farming, and we bring you these world class compressors here in the land of the long white cloud.Our technicians are compressed air equipment experts and are dedicated to addressing customer needs. Supported by a 13 locations nationwide, Ash Air offers one of the widest selections of compressed air equipment and parts available today in New Zealand.
Reliability and Efficiency
With Ash Air compressors, you can count on reliability and high performance for even the most demanding applications. We focus our efforts on the following:
Increasing uptime
Reducing unexpected repairs
Reducing energy consumption
Improving the cleanliness of compressed air



Talk to the team today: CONTACT US CONTACT US
Read more from our #expertcorner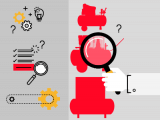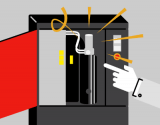 When using air compressors, there are many variables that are integral to the quality and effectiveness of your compressed air. When dryer air is necessary, being able to constantly and accurately monitor dew points can be a critical factor to your operation. Read More…