What Do I Need To Know About ICONS?
Intelligent Connectivity System (ICONS)
Intelligent Connectivity System (ICONS) is the eyes into your compressed air system. Ditch the logbooks, the regular visits to the compressor room and dealing with surprises with your compressor.
• Most maintenance organizations operate between 10% to 40% efficiency
• Most spend more than 50% of time on emergency work
• Reactive maintenance costs 3-5 times more than preventive maintenance

Proactive planning
Profitability starts with insight. By always knowing the performance of your compressor allows you to make smart use of resources. With ICONS, you can plan to proactively perform maintenance, repairs, and replacements so that you can prevent failures before they ever have the chance to occur.
Fast response times
With ICONS, you can review the compressor status online, at any time. Better yet, it also gives you a direct link to your equipment distributor, Chicago Pneumatic. We can advise you better than ever, and help to prevent interruptions by fixing problems at an early stage. Your organizational efficiency will improve as well, as service visits will be planned better.
Righttime: online logging and a monthly service email giving you an overview of your machine.
Always knowing the right time for service, you can plan your resources and costs while making sure your compressor keeps running efficiently.
UPTIME: warnings forwarded as emails and/or text messages
Notifications will come to you to allow you to take corrective action and avoid a breakdown. UPTIME is all about maximum equipment uptime, with a clear list of events and availability performance dashboard. 


Get your co

mpresso

r's running parameters and status as email or text message, and take action before it's too late. Discover our Intelligent Connectivity System!
I FOR INTELLIGENT
Profitability starts with insight. Knowing the performance of your compressed air installation at each given moment allows you to make smart use of your resources. It enables you to plan maintenance interventions proactively and at just the right time. Potential problems are recognized before they can pose a threat to the continuity of your production. And the analysis of compressor data over time gives you the information you need to optimize the efficiency of your air system. All this intelligence is available through
ICONS.

ALWAYS CONNECTED
With ICONS, there is no need for service logbooks or even regular visits to the compressor room. A mouse click is all it takes to consult the service status of your compressor online. A link takes you directly to your compressor supplier for a service quote request. It's fast and easy, and it's always there when you need it.
SYSTEM SIMPLICITY ICONS
is easy to install. It is either factory-installed or retrofit to equipment in the field using an all inclusive kit. The ICONS box is installed in the electrical cubicle and connected through Ethernet or CAN Bus depending on the controller type of the compressor. Data are sent out via a small antenna on the compressor roof. One device to each machine is all it takes both for connectivity and local monitoring.
SEE THINGS COMING WITH ICONS
Dealing with surprises is not part of your core business. However, if the service requirements of your compressor are unknown, it might be running less efficiently, costing you money. And if a problem persists or gets worse, this could ultimately lead to an interruption of your production process. ICONS gives you the proactive options to avoid surprises and unforeseen costs. Depending on your needs and priorities, select the level of insight you want to get from ICONS.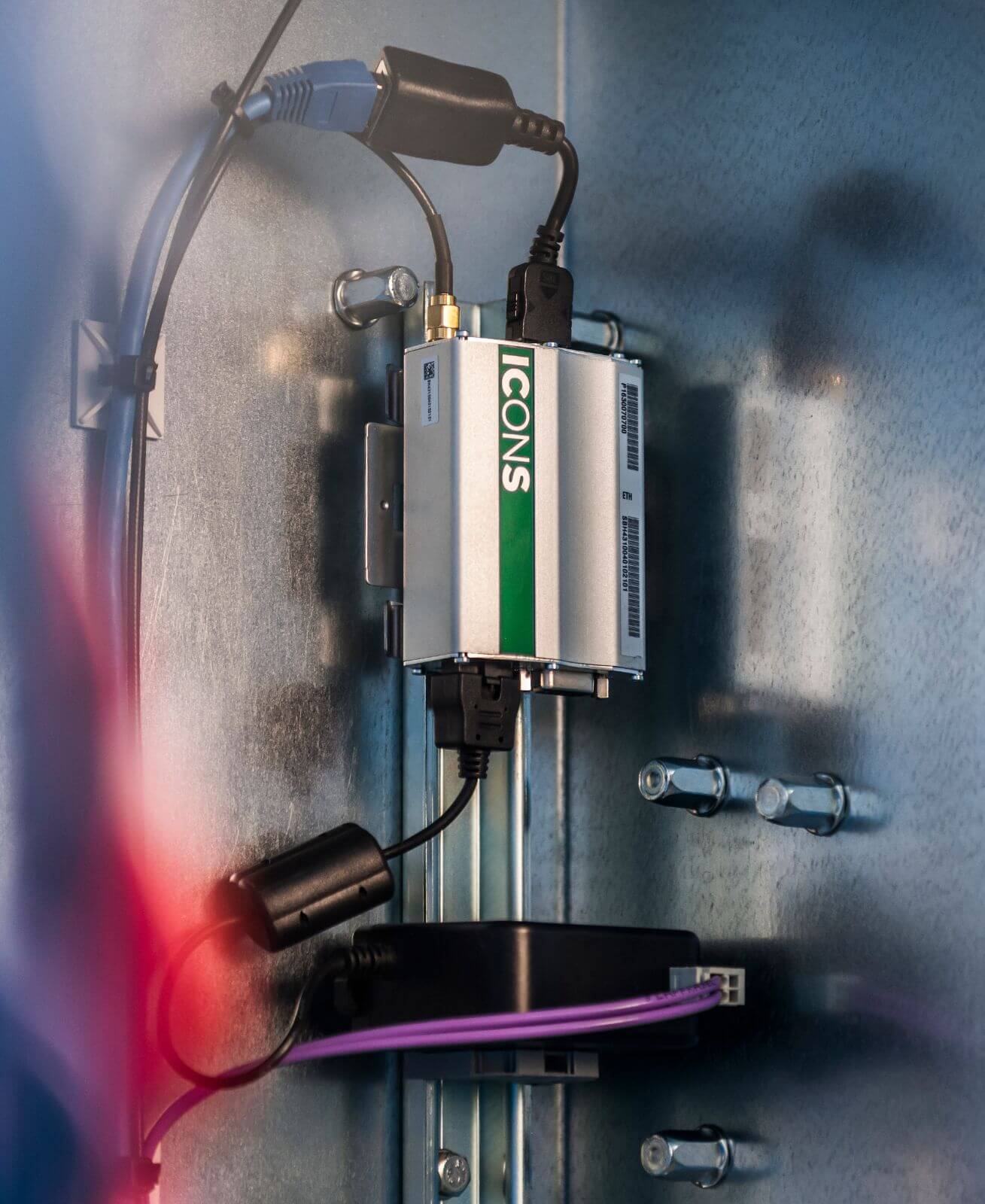 Follow us on Facebook, LinkedIn and Instagram to stay up to date on our #ExpertCorner posts!
---
Ash Air has been around in New Zealand since 1979, and we've grown into a nationwide company with international support and a reputation for quality and reliability.

We have more than fifty qualified service engineers working throughout the country, and with 13 locations nationwide, we're here for you and your business' longevity around the clock. We take pride in the quality of our service and in our dedication to help our customers solve their problems. This is why we are considered a business partner by our customers! See the services we offer here
Make sure that you get in touch today, for expert compressed air service and products!