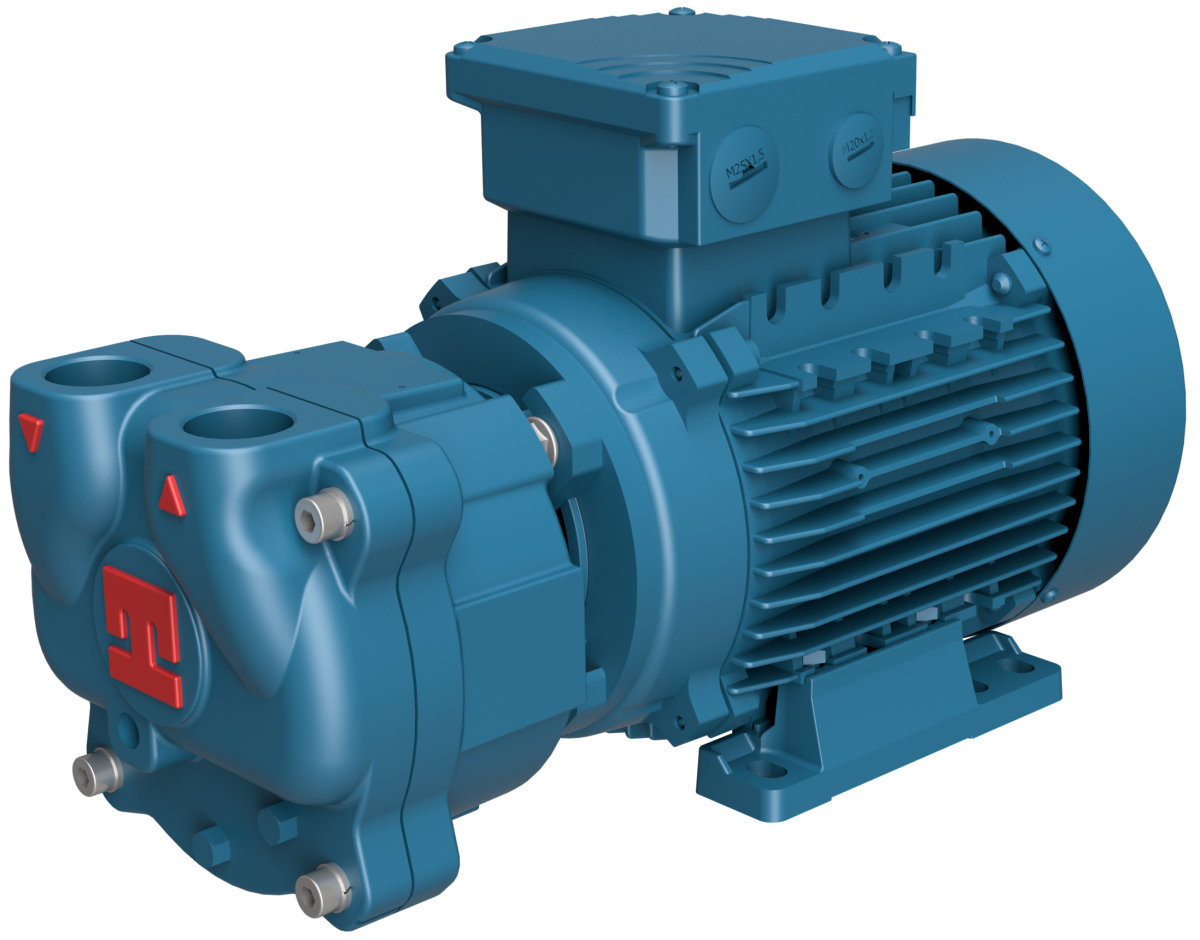 Pompetravaini TRM Single Stage Liquid Ring Pumps | 300 m3/h, 33 mbar
Pompetravaini TRM Single Stage Liquid Ring Pumps | 300 m3/h, 33 mbar
Monoblock single-stage liquid ring vacuum pumps for low, medium and high vacuum. The TRMX series is the transfer of all the TRVX series basic concepts on the monoblock pumps production. The result is an economical pump with outstanding performance and reliability.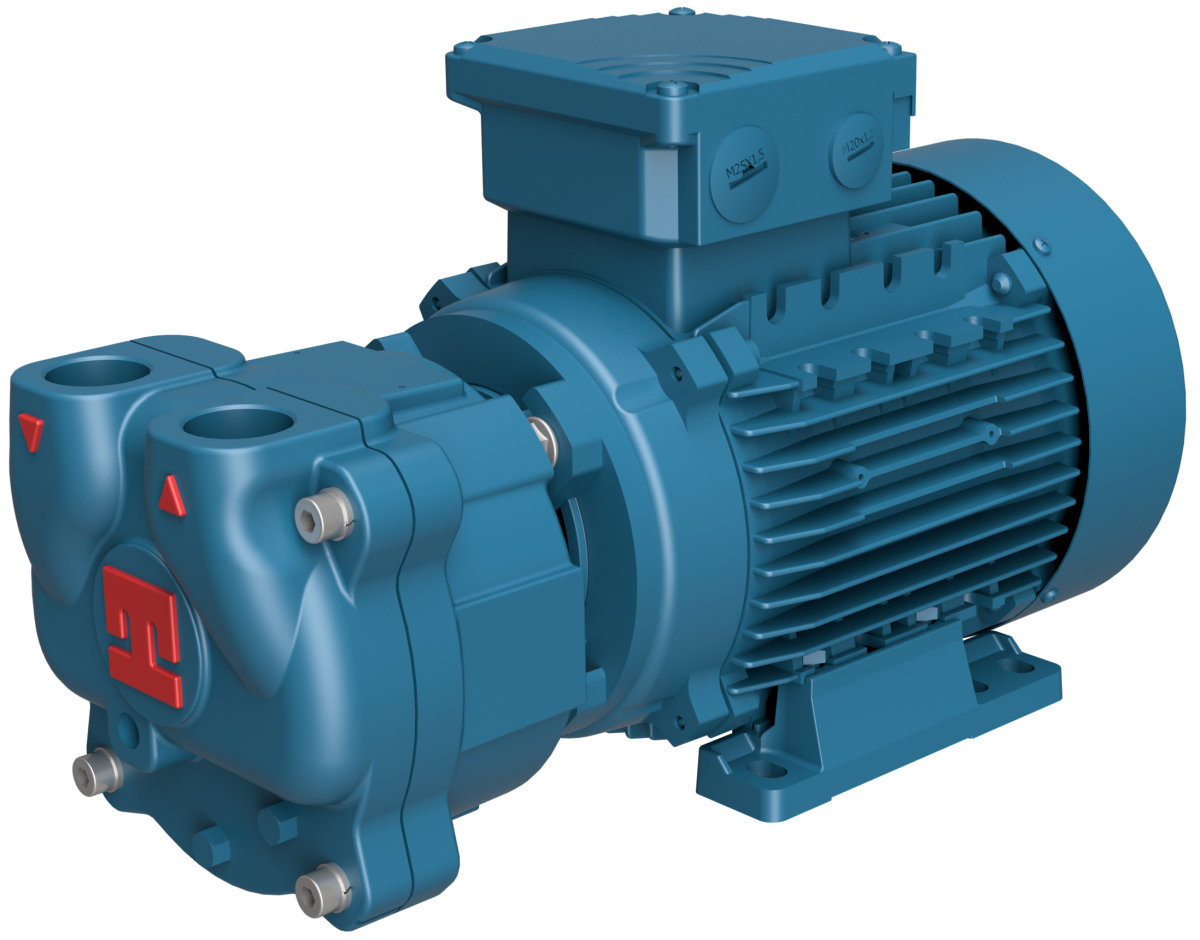 Pompetravaini liquid ring pumps
Pompetravaini is one of the leading worldwide manufacturers of liquid ring pumps with single stage and two stage pump series. With the experience acquired through decades of engineering research, continual investments in the latest technology advanced machinery, and sound mechanical know-how, Pompetravani's product is today synonymous with high quality, high efficiency, robust construction and maximum reliability.


Technical Details
The new hydraulic profile design allows a performance increase from 10% to 20% compared with previous series. This increases the efficiency and operational cost savings all over the entire pump life.
Compared with the previous TRMB series, the TRMX is 10% lighter. The volume is 10-20% smaller. These two features permit fast and less expensive installations.
Maximum flexibility for handling the sealing liquid. In std. condition the TRMX series requires up to 40% less sealing fluid flow compared with the previous TRMB series, ensuring a big saving in the operating cost. In the applications where is required the possibility to aspirate big sealing liquid flow, pumps are supplied with enhanced higher sealing liquid flow capability.
Inox port plate with laser cut port profiles. This solution make the port plate free from wear and the laser cut ports guarantee the execution of the best performing designed profiles. Very noticeable the increase of the pump working economy.
Innovative anti-cavitation system derived from the TRVX series. The injection port is located very close to the suction port improving the highest operational vacuum level and guarantee higher efficiency all over the pump vacuum range. With this solution the pump operational cost is reduced in a sensible way.
Capacity up to 300 m3/h and vacuum up to 33 mbar.
Quality
Designed and manufactured under the ISO 9001 standards, all components are guaranteed for the selected materials, workmanship and performance through scrupulous inspections during production stages and final testing of the finished product.
Fewer Components
Through the engineered design innovations and cooperation with the finest technologically advanced foundries, the pumps are the manufactured with less components than typically required. Fewer parts add to the rigidity and toughness of the pumps, they are easier to assemble and maintenance is greatly facilitated.
Compact dimensions
The conventional stuffing boxes construction is eliminated with the Pompetravaini standard design. The shaft length is greatly reduced thus eliminating the potential danger for shaft deflections and vibrations to the mechanical seals which would increase seals and bearing wear.
Mechanical reliability
With simple design of liquid ring pumps there are no reciprocating parts, no valves or sliding vanes. The impeller is the only rotating component with no metal to metal contact. Pump operation is therefore with minimal wear, vibration free and noise levels are greatly reduced.
You may also like