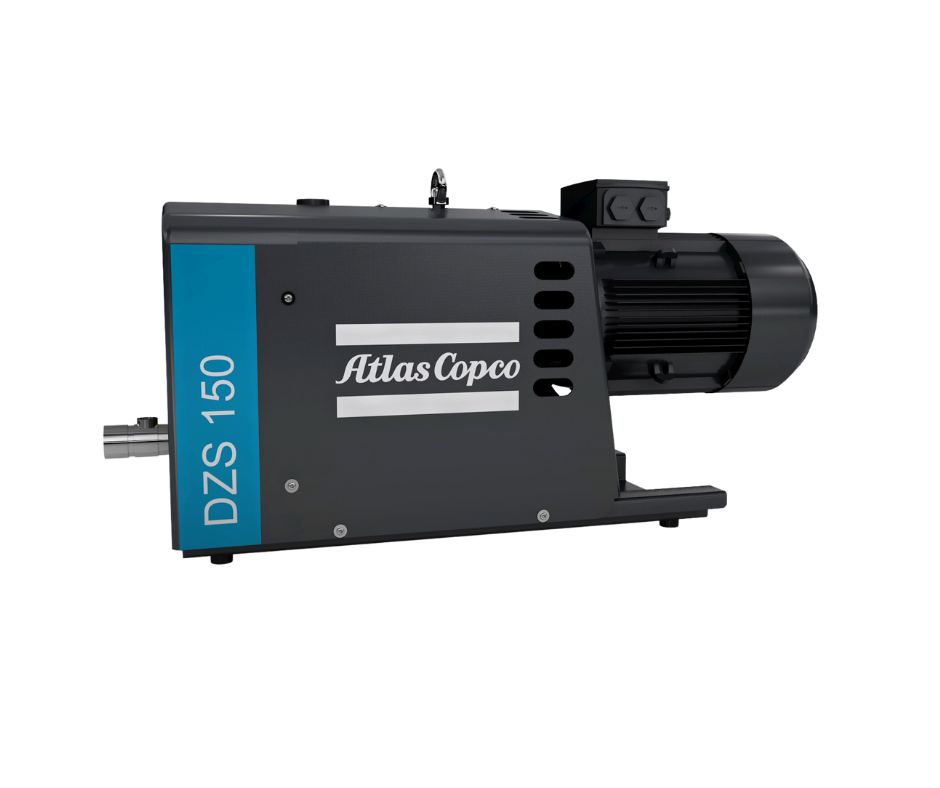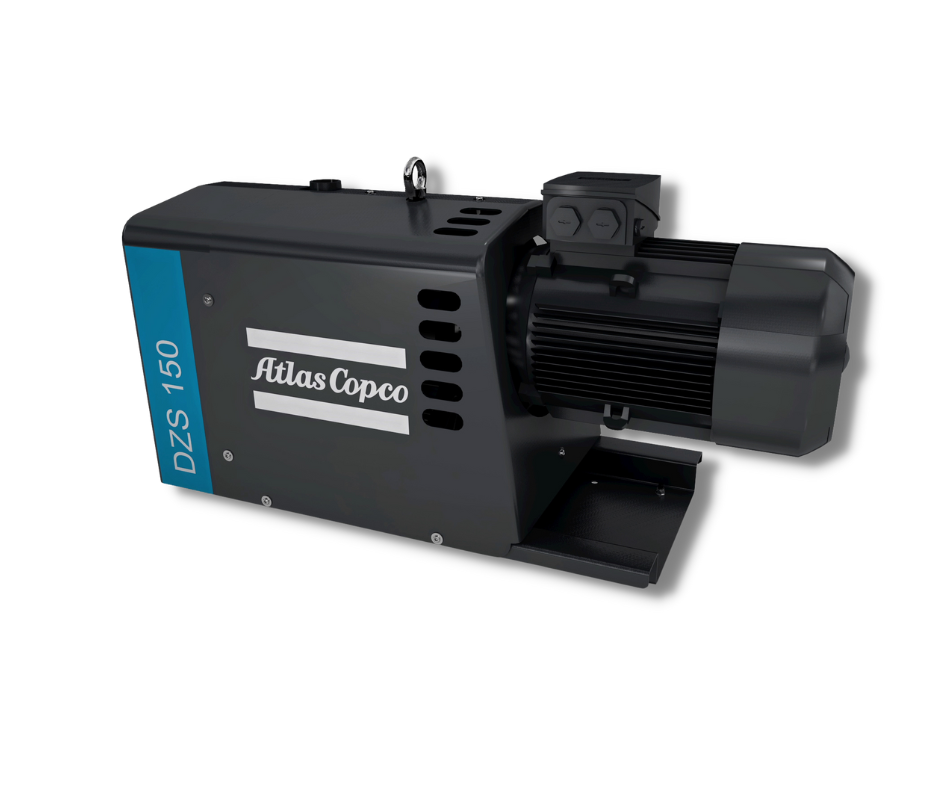 Atlas Copco DZS Dry Mono and Multi Claw Vacuum Pump | 65 - 300
Atlas Copco DZS 65-300 series
The DZS series are mono claw, dry vacuum pumps that offer simplicity, robustness, efficiency and contaminant handling capability.
Built-in corrosion resistance
Corrosion resistant stainless steel claws with a durable coated pumping chamber making it suitable for harsh applications
Cleverly designed element
Easily accessible pumping chamber for cleaning without accessing the gearbox and disturbing the timing. The modular design allows flexibility and efficiency in terms of maintenance and life cycle costs
Upgraded bearings and seals
Based on proven compressor and screw vacuum pump design for long trouble free life even in the harshest applications
ATEX version available
To comply with ATEX Dust certification the DZS 150V EX vacuum pump with an optional stainless-steel canopy is available with the ATEX motor, ATEX inlet filter, temperature protection and earthing connection


DZS series- Dry claw vacuum pumps
The new range based on Atlas Copco's dry claw technology features an innovative design which creates a new benchmark in the claw pump market. The simplicity, robustness, efficiency and contaminant handling capability of these pumps make them the smart choice for your application. Built to the exacting standards and quality demanded by our customers, the new dry claw pump provides you with a trouble-free and cost-effective solution to meet your needs. Innovative features like the dry (oil-free) pumping chamber, low noise levels, efficient motors, compact design with a small footprint, ensure efficiency.


Designed for a long life of reliable, efficient operation
The dry claw machine boasts some fantastic design features including stainless steel corrosion resistant claws. The renowned Atlas Copco surface coating applied to the pumps process chambers has proven to be unrivalled in our compressors.
The DZS dry claw vacuum pump is ideally suited for:
Technical product specifications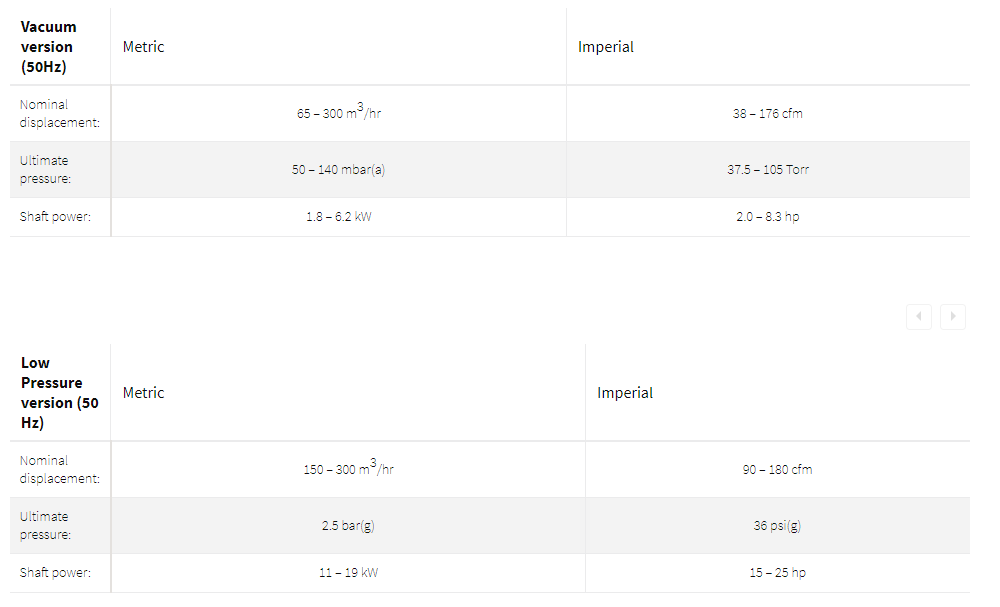 You may also like