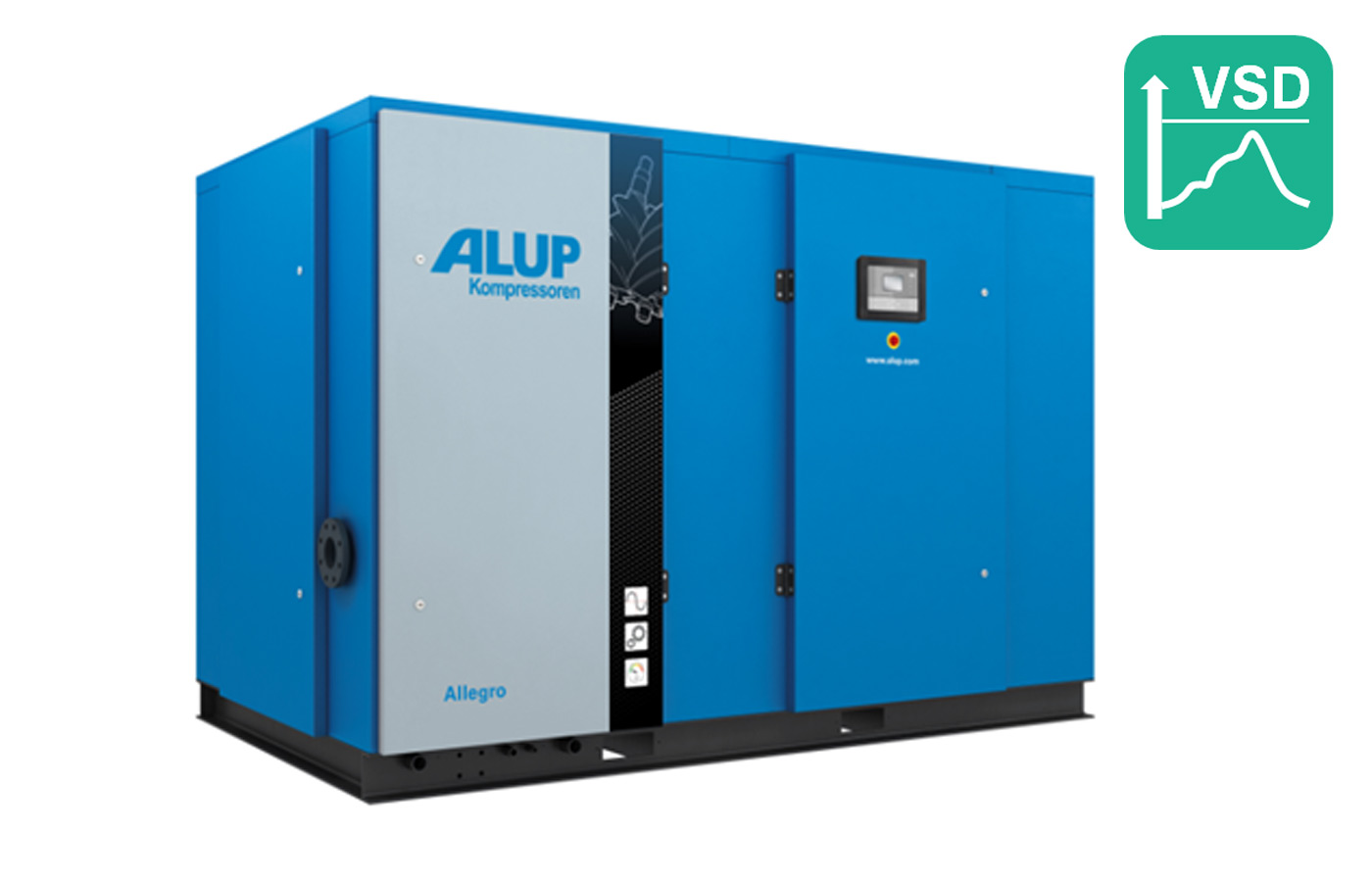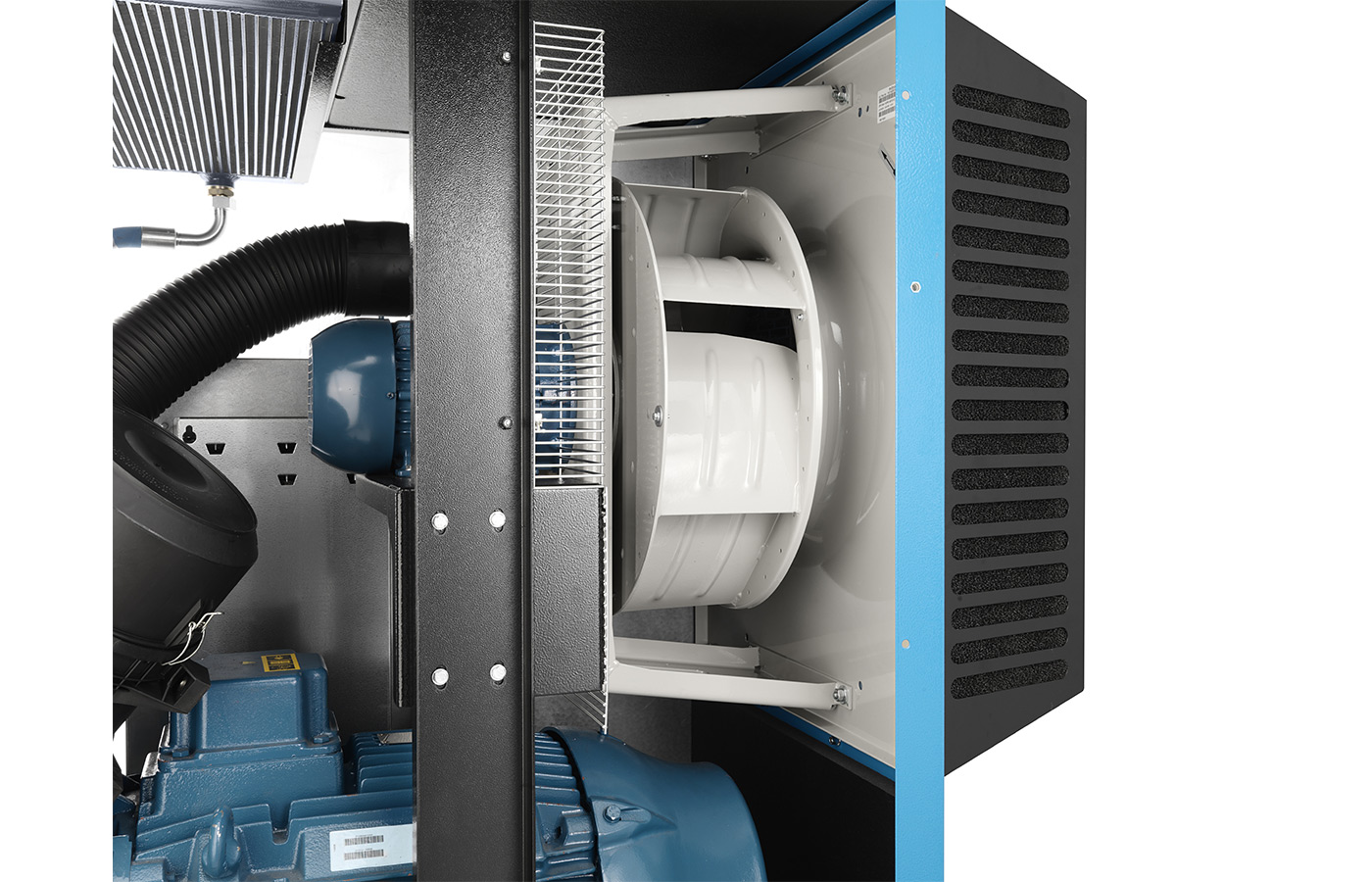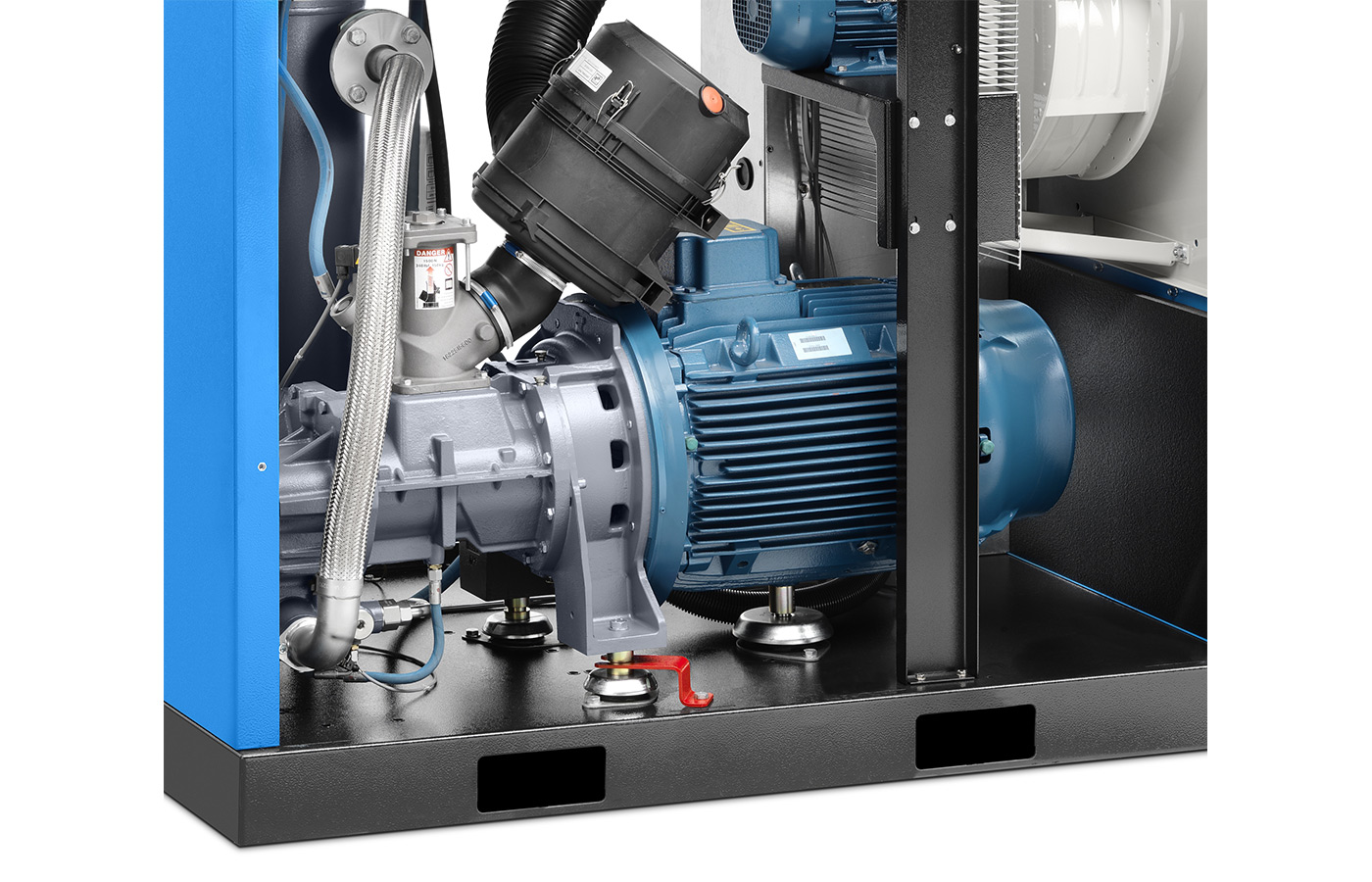 ALUP ALLEGRO 160 Oil Injected Screw Compressor with Variable Speed Drive
Advanced Gear Driven Technology for High Technology Applications
ALUP Allegro screw compressor provide high-quality air for wide range of industrial applications. Largo and Allegro compressors are built around three features which make them stand out: Superior efficiency; Intelligent control; Ultimate reliability and serviceability.
Up to 35% of energy consumption can be saved through a combination of advanced elements, compared to a fixed speed machine of the same size. This series is a brilliant choice for modern engineering and manufacturing facilities. Equipped with Aircontrol 5.1 controllers, the machine operates to its maximum efficiency when you have a full control of your compressed air system.
Outstanding screw compressors with improved efficiency
The Allegro screw compressor provide compressed air of high quality for a range of industrial applications. This range is the result of continuous investment in product development, making it outstanding machines with improved efficiency.

Reduce energy costs and TCO
With the Allegro screw compressor you will benefit from a drastic energy and ownership cost reduction.






Energy recovery
With a newly designed energy recovery system as an option, you can recover up to 75% of the total absorbed energy as warm water.





Variable Speed Screw

Compre

ssor - Allegro
The Allegro is one of our energy efficient variable speed screw air compressors available in a range of sizes. With this screw compressor you can keep the peace of mind of a efficient machine at a lower maintenance costs. Allegro screw compressors are at you service even in the harshest of conditions. Variable speed technology like in the Allegro screw compressors van reduce energy consumption and can even cut your energy bill by up to 30% We offer complete solutions to your business from quality products to exceptional service. Speak to someone today to find out how we can assist your business. Improvement never stops and this is reflect by our total solutions available.
Optimize your energy consumption
Did you know that energy costs represent about 70% of the total operating cost of your compressor over a 5-year period? That's why reducing the energy consumption of your compressed air installation should be a major focus.


For the right application, variable speed technology, such as on the Allegro variable frequency drive compressor, can cut the energy bill of your compressor by up to 35%. The Allegro reduces energy consumption in the following ways:


The variable frequency drive compressor matches air supply with demand therefore reducing energy consumption when the demand is lower. If the demand is stable then the Air Control 5.1 guarantees a fixed set pressure.
No unload cycles above 20% load.

No peak current due to soft start
Features
Benefits of Variable Speed Drive (VSD)

High energy efficiency with an intelligent inverter and sensors

Smooth start - no peak current penalties on mechanical parts at start-ups (prolong components' life)

Reduced system pressure = Reduced energy consumption

Reduced system pressure = Minimised air leakages
You may also like