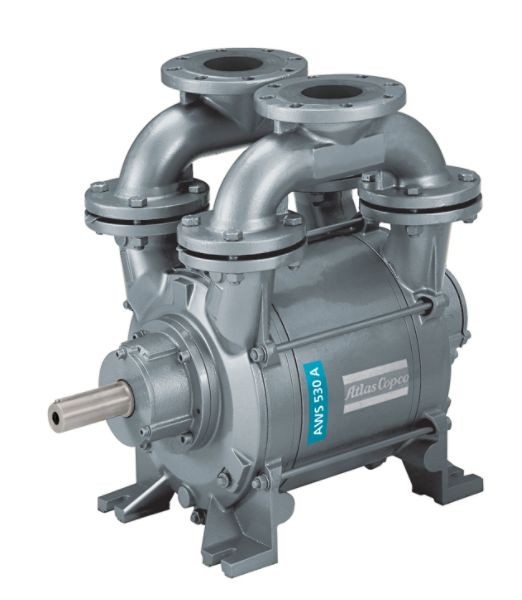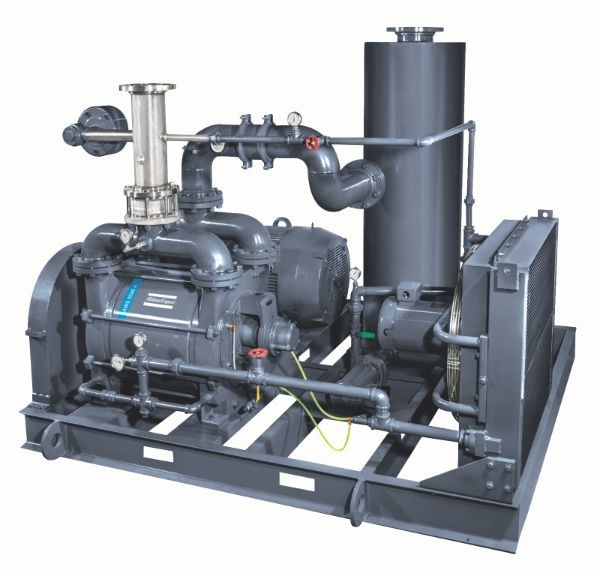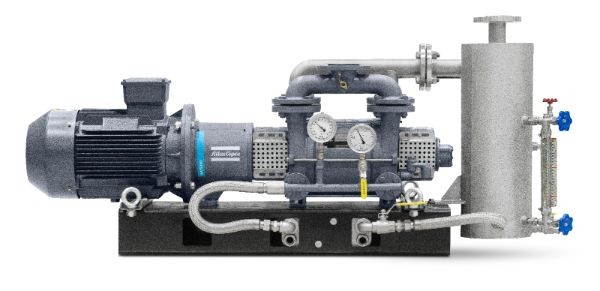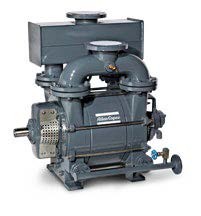 Atlas Copco AWS Series Single Stage Liquid Ring Vacuum Pumps
Atlas Copco AWS Series Single Stage Liquid Ring Vacuum Pumps
Why Atlas Copco Liquid Ring Vacuum Pumps?
Liquid ring vacuum has always been and will continue to be one of the best technologies for extreme vapor loads. Atlas Copco liquid ring pumps are ideal for pumping wet or dry gasses with a high tolerance for liquid carryover, especially in condensable processes such as distillation, drying, filtration and evaporation.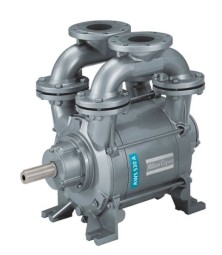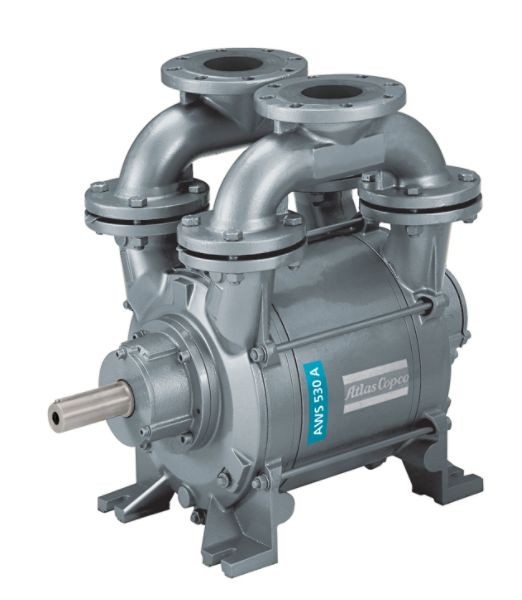 Plug and play modules
We take the hassle out of selecting your vacuum system. All AW liquid ring pumps are offered as pre-engineered plug and play modules, suitable for operation in once through, partial recirculation or total recovery mode. With the benefits of liquid ring technology whilst saving water and saving energy you get a liquid ring module that works for you.

Engineered systems to suit your needs
For more complex requirements, our project team is here to develop a unique engineered system tailored to suit your needs. Our liquid ring pumps form the backbone of multistage systems in materials of your choice to the specifications you need. With the help of our vacuum engineers, the possibilities are endless.
Tailor-made solutions
For more complex projects, the Atlas Copco applications teams develop systems tailored to meet the unique requirements of any customer. Atlas Copco experts can offer liquid ring packages adapted to most process conditions, including special materials and design of multi-stage systems.
Water recovery modules
Are offered with stainless steel wetted parts as standard, irrespective of the materials of construction of the pump
Technical Specifications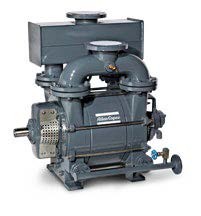 Suitable for a wide range of applications
The new AW series of standard liquid ring vacuum packages are perfect for use in humid, dusty and dirty environments commonly found in industrial processes. The pumps, which have a simple and study design, reliably deliver vacuum to a whole range of industries including food & beverage, dairy, mining, chemicals, oil, steel, cement, plastics, textiles and food processing. Liquid ring pumps are equipped with a fixed blade impeller located eccentrically within a cylindrical casing.
As the impeller rotates, liquid (usually water) is thrown out by centrifugal force to form a liquid ring around the circumference of the casing, sealing the tips of the impeller and creating separate enclosed gas chambers between each blade. As a result of the eccentric position of the impeller, these chambers vary in volume as the shaft rotates, having the effect of drawing in and compressing process gas.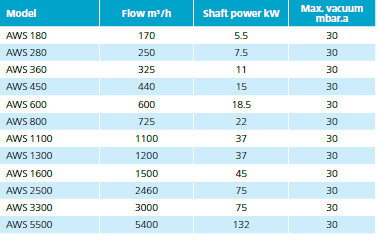 Liquid ring vacuum pumps deliver sustainable productivity in the harshest environments including:
| | | | |
| --- | --- | --- | --- |
| | | | |
| | | | |
AWS single-stage
Atlas Copco liquid ring pumps are ideal for pumping either dry or wet gases with a high tolerance for liquid carryover, especially in condensable processes. The pumps are available in a variety of materials that can be selected to suit the pumped process media.
All AWS liquid ring pumps are available as part of standard preconfigured modules manufactured according to Atlas Copco design principles for easy installation, use and service. AWS single-stage liquid ring vacuum pumps feature a high-efficiency impeller design and state-of-the-art compression technology to achieve reliable and efficient vacuum performance from atmospheric down to ultimate vacuum. Our AWS series are flexible, dependable and sure to deliver the performance needed with a low service demand
Tuning Your Liquid Ring Pump
Atlas Copco Liquid Ring Pump Testing
You may also like