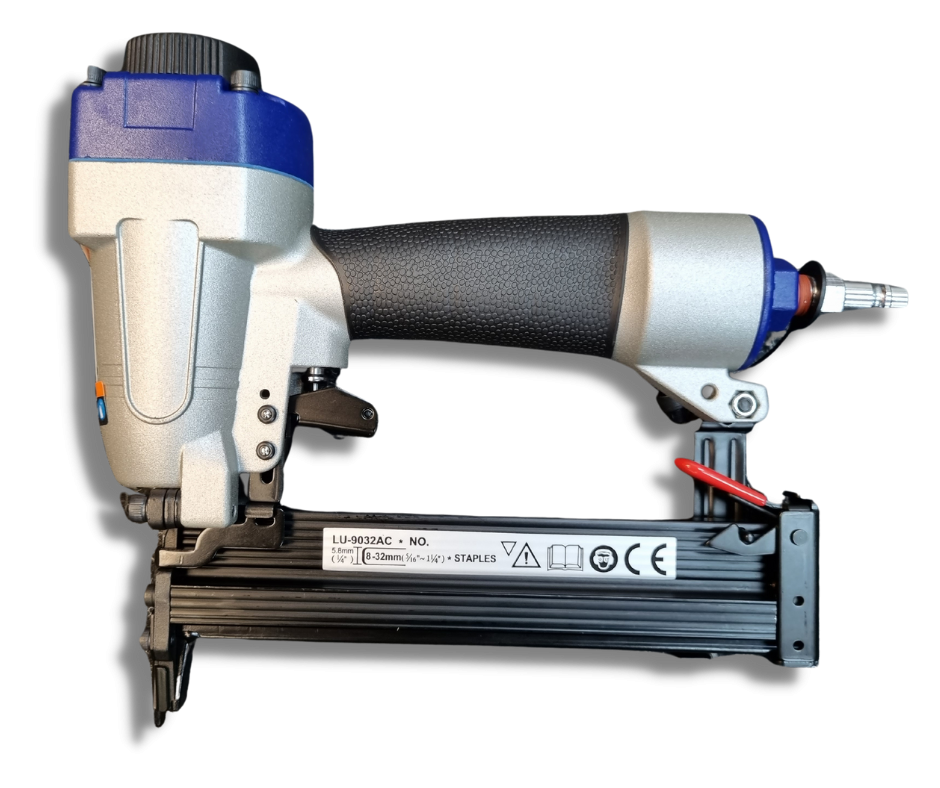 PIT TOOLS LU-9032 90 Series 18 Gauge Narrow Crown Stapler
7000450670
$241.52 NZD exc.
$277.75 NZD inc.
or 4 payments of $69.44 with
Learn More
PIT TOOLS LU-9032 90 Series 18 Gauge Narrow Crown Stapler (32mm)
This staple gun is your best choice when you need the holding power of a staple, but want minimal tool marks and fastener holes to fill. This Narrow Crown Stapler which can also eliminates the need for noisy compressors and is great for interior decorative trim, cabinetry, cabinet backing, crafts and hobbies.
Features:
360 degree Exhaust - to direct air exhaust away from the user
Ergonomically designed housing with comfortable rubber grip: reduces vibrations and fatigue
Quick load magazine: reduces downtime
Applications:
Wall lining
floor covering
cabinet making
trellis and boxes
Technical Specifications
Operating pressure: 5 -7 kg/cm2
70 - 100 psi ( 80 psi recommended)
Crown: 5.8 mm
1/4"
Staple length: up to 25 mm
Staple sizes: 5.8 / 1.25 x 1.0mm
Fasteners 1.25x1.0mm / 050 x .040
Length: 8 - 32mm
5/16 - 1.1/4"
Length: 264mm
Width: 60mm
Weight: 1.30kg
You may also like