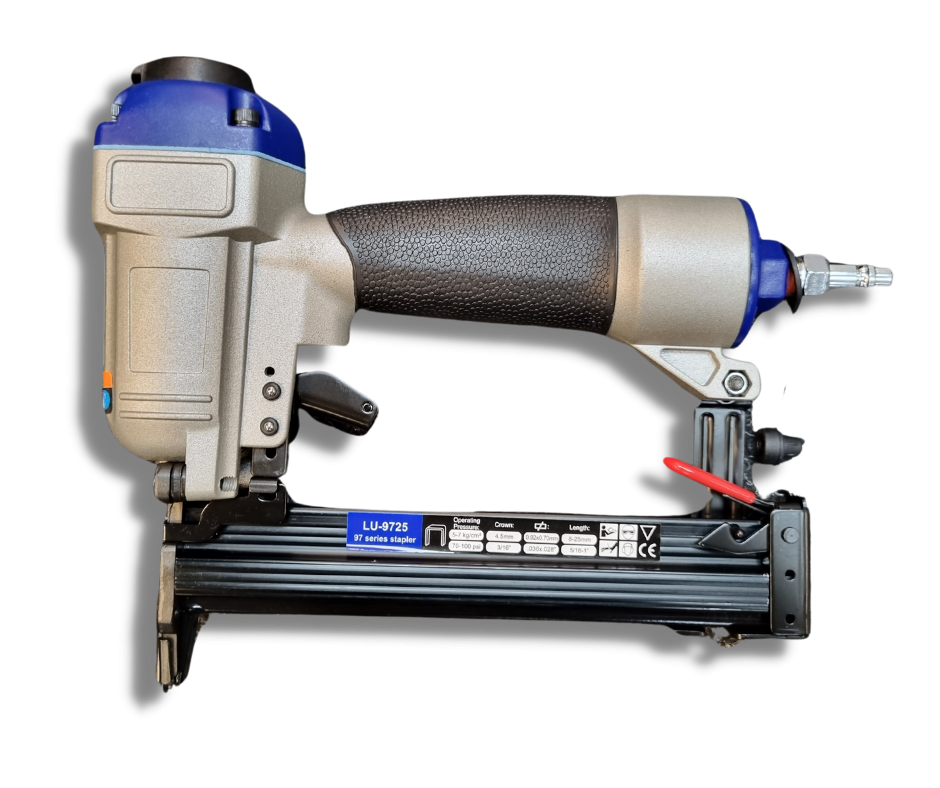 PIT TOOLS LU-9725 97 Series Stapler
7000450700
$184.02 NZD exc.
$211.62 NZD inc.
or 4 payments of $52.91 with
Learn More
PIT TOOLS PIT TOOLS LU-9725 97 Series Stapler

It fires 97 series (3/16" crown) upholstery staples. Great for all jobs, high and low capacity alike. They are the industry standard in durability, reliability, and fire speed. This 97 series stapler is compatible with a wide variety of staples including: BeA 97 Series, Spotnails 97 Series, Atro-97, Bostich 97 Series, Prebena O, & JK690.
97 Series:
360 degree Exhaust: to direct air exhaust away from the user
Ergonomically designed housing with comfortable rubber grip: reduce vibrations and fatigue
Blow mould case: for safe storage from dust and debris
Applications:
Cabinet backs
Carpet laying
Picture framing
Shoe making
Beading and upholstery
Technical specifications:
Operating pressure: 5 -7 kg/cm2
70 - 100 psi ( 80 psi recommended)
Crown: 4.5 mm 3/16"
1/4"
Staple length: up to 25 mm

: Fasteners 0.92x0.70mm / .036x.028"
Length: 8 - 25mm
5/16 - 1"
Load Capacity - 100 staples
Dimensions: 225 x 58 x 199 mm
Weight: 1.2kg
You may also like