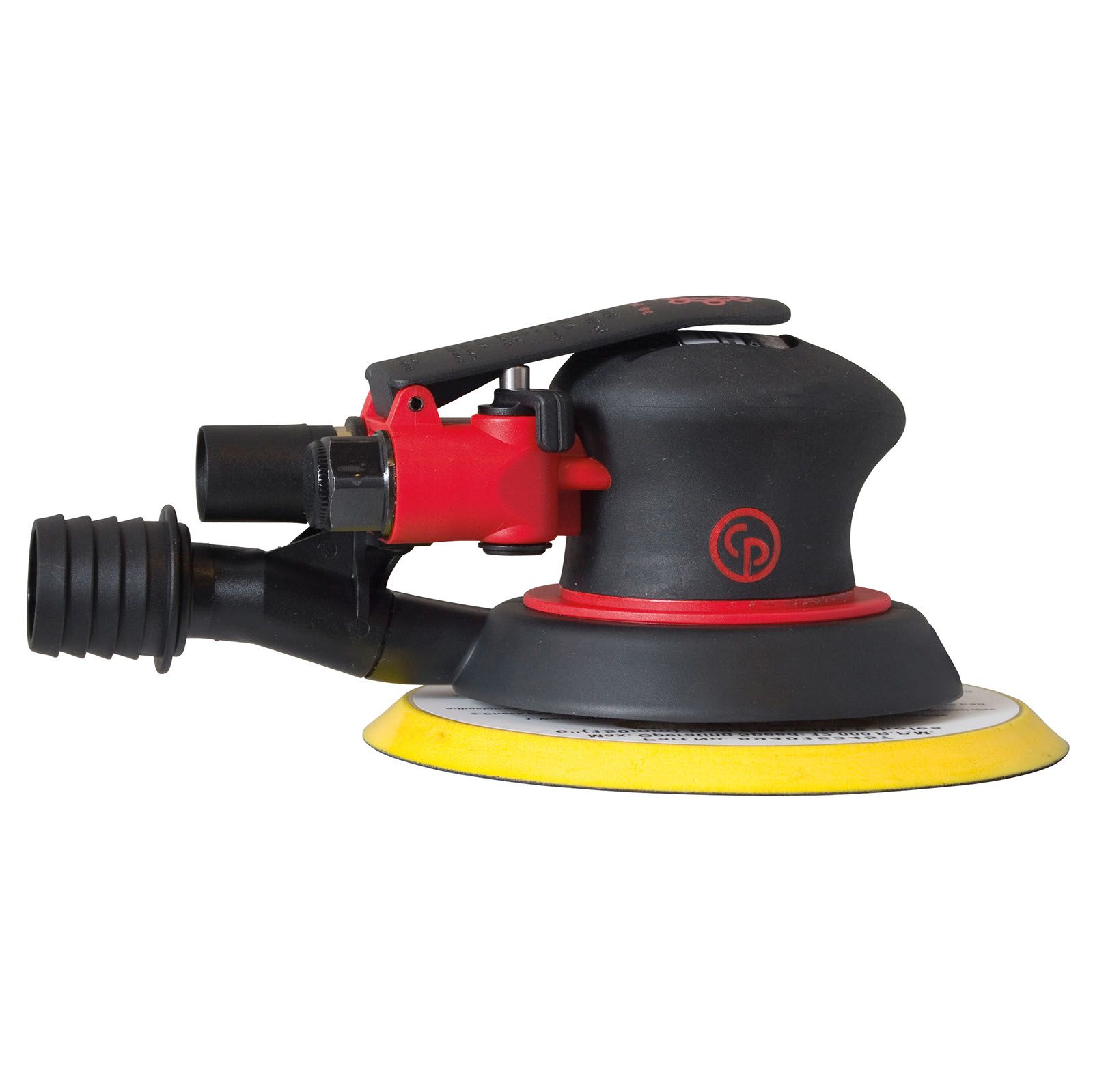 CP7225E Random Orbital Finishing Sander 3/32 Orbit- 6" Pad
8941272251 *THIS PRODUCT IS AVAILABLE ONLINE ONLY
$328.50 NZD exc.
$377.77 NZD inc.
or 4 payments of $94.44 with
Learn More
The CP7225 is a premium lightweight orbital sander and is best for fine/finish sanding- 3/32 orbit.
It features a comfort contoured handle with great speed control. Lightweight 0.79kg's- lightest in the industry. CP noise control muffler minimizes sound levels. Chemical and impact resistant composite housing and easy access speed control. Premium CP low vibration PSA pad. This Chicago Pneumatic random orbital sander with a .21 HP motor that is great choice for many finishing applications!
This Chicago Pneumatic CP7225 Random Orbital Finishing Sander is designed in a manner that even if you are entering in the world of sanding now, you can use it easily without getting help. The machines are not only designed for beginner but professionals as well who need the best out of the unit.
The operator comfort is enhanced with an ergonomic palm shape grip and productivity increased with its low vibration level. Perfect for vertical and horizontal applications. 12,000 RPM, average air consumption 8 CFM, under load 16 CFM.
When it comes to quality and design, Chicago Pneumatic is one famous name in the market. The machines designed by the brand consists of quality construction along with attractive design. Both the features make the unit stand out among other machines that are available in the market.
Key Benefits
COMFORTABLE Unique tear drop handle for comfort and support
LIGHTWEIGHT The lightest in the industry
FAST 12,000 RPM - the fastest in the industry
LOW NOISE LEVELS
LOW VIBRATION LEVELS
SOFT GRIP Tear drop design for operator comfort
SHUT-OFF and speed control switch
3/32 INCH ORBIT for finish sanding
You may also like