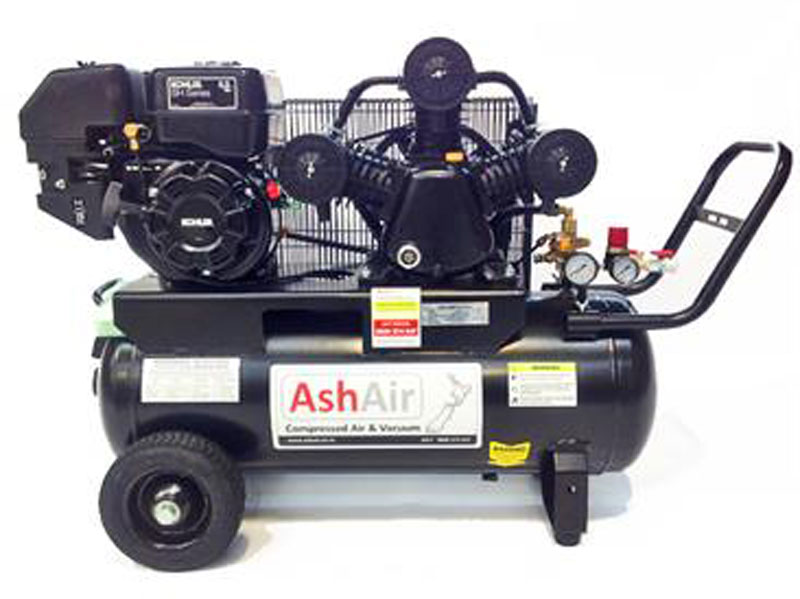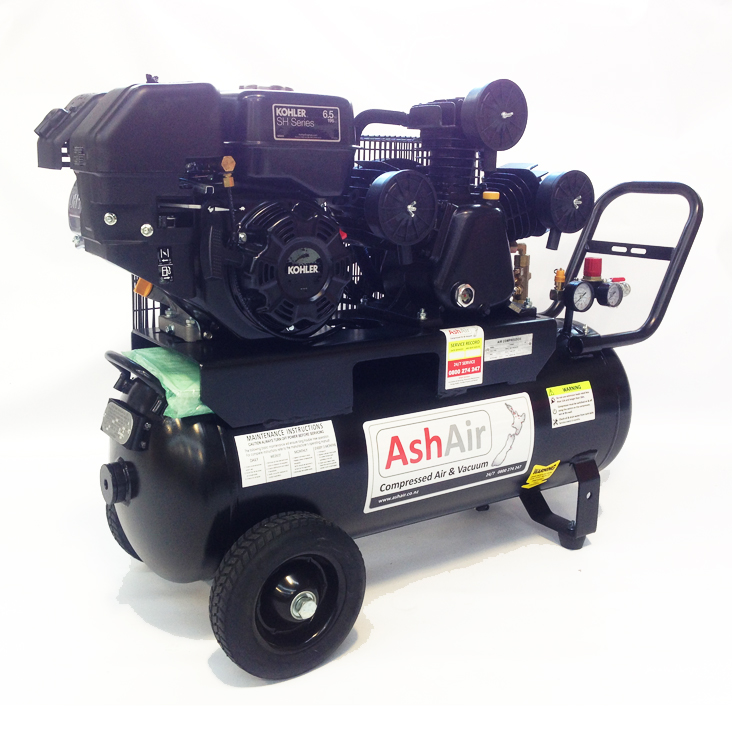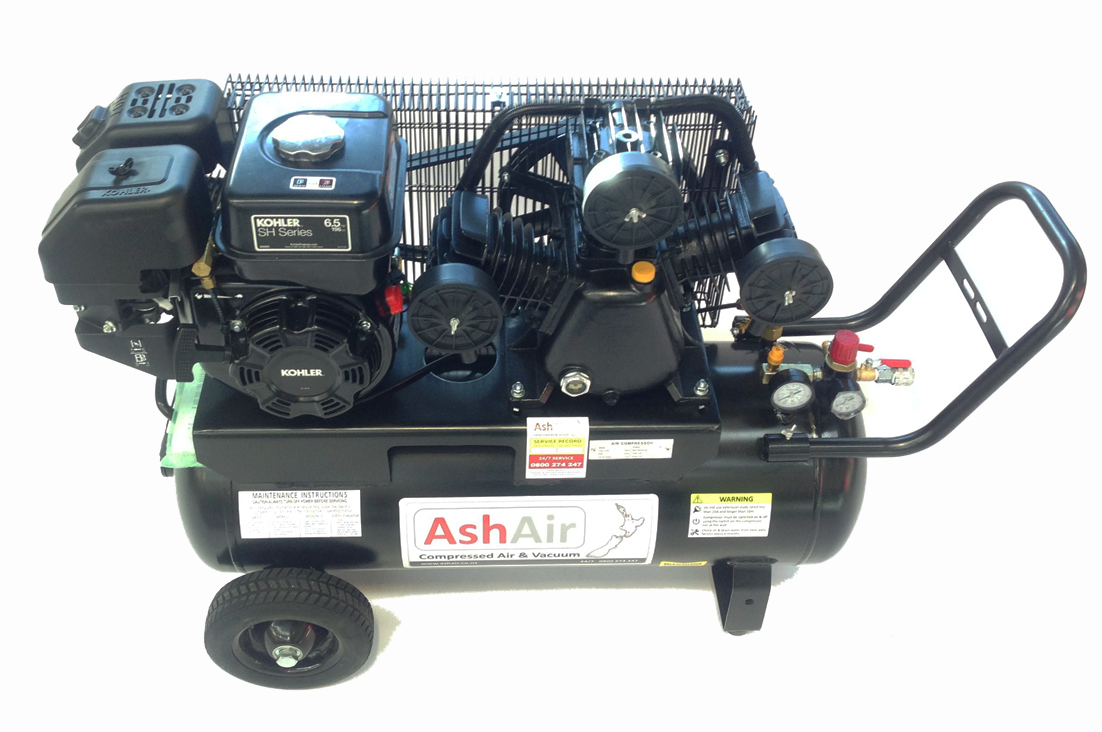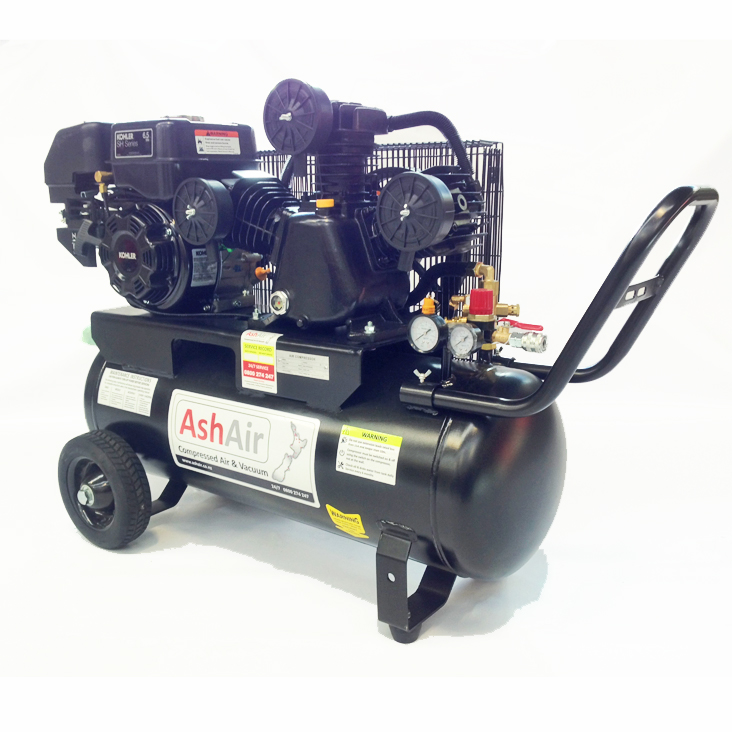 6.5HP 50L Cast Iron Petrol Air Compressor SF302 KOHLER
SF302 KOHLER
$1,950.00 NZD exc.
$2,242.50 NZD inc.
is available on orders under $2,000.00
Learn More
Overview
Specifications
Shipping
Heavy duty cast iron 3 cylinder pump: powered by a 6.5hp petrol motor
SF302 KOHLER petrol air compressor is built with a tough 3 cylinder heavy duty cast iron pump, and is powered by a 6.5 hp Kohler petrol motor! This single stage belt driven compressor is suitable for trade and commercial workshops. This air compressor is slow revving with high output, and is suitable for wrenches, ratchets, drills, grinders, and sanders.
Benefits of a 3 cylinder pump? Well, a sturdy piston compressor, featuring a 3 cylinder pump means that the compressor runs at a lower rpm, resulting in reduced wear, and a longer lifetime!
This 6.5hp piston compressor on a 50 litre tank also features continuous run mode, which in a nutshell, disengages the pump rather than the motor, thus increasing the lifetime of the motor! When activated, the pressure switch is disabled, and doesn't switch off the motor. Instead, the compressors valves remain open to stop the pressure build up. This prevents motor cycling and is needed when air consumption is high, which can lead to the motor frequently turning on and off. Continuous run mode is a smart way to avoid this motor cycling!
Key Benefits
Tough
3-cylinder cast iron pump
Quality
Reliable Low speed pump designed to reduce temperature


Powerful
KOHLER 6.5 HP petrol motor
Finned Tube Intercooler
with easy oil check and refill
Portable
With 50 L air receiver
Cast Iron SF302 Piston Air Compressor in ACTION!
You may also like