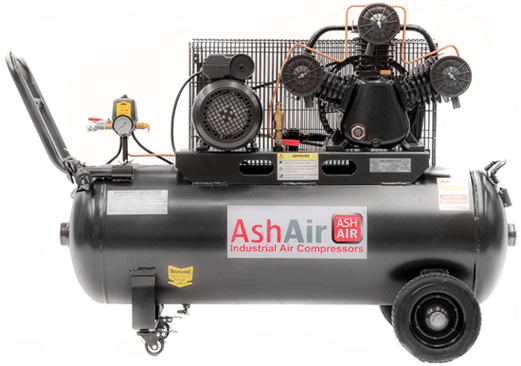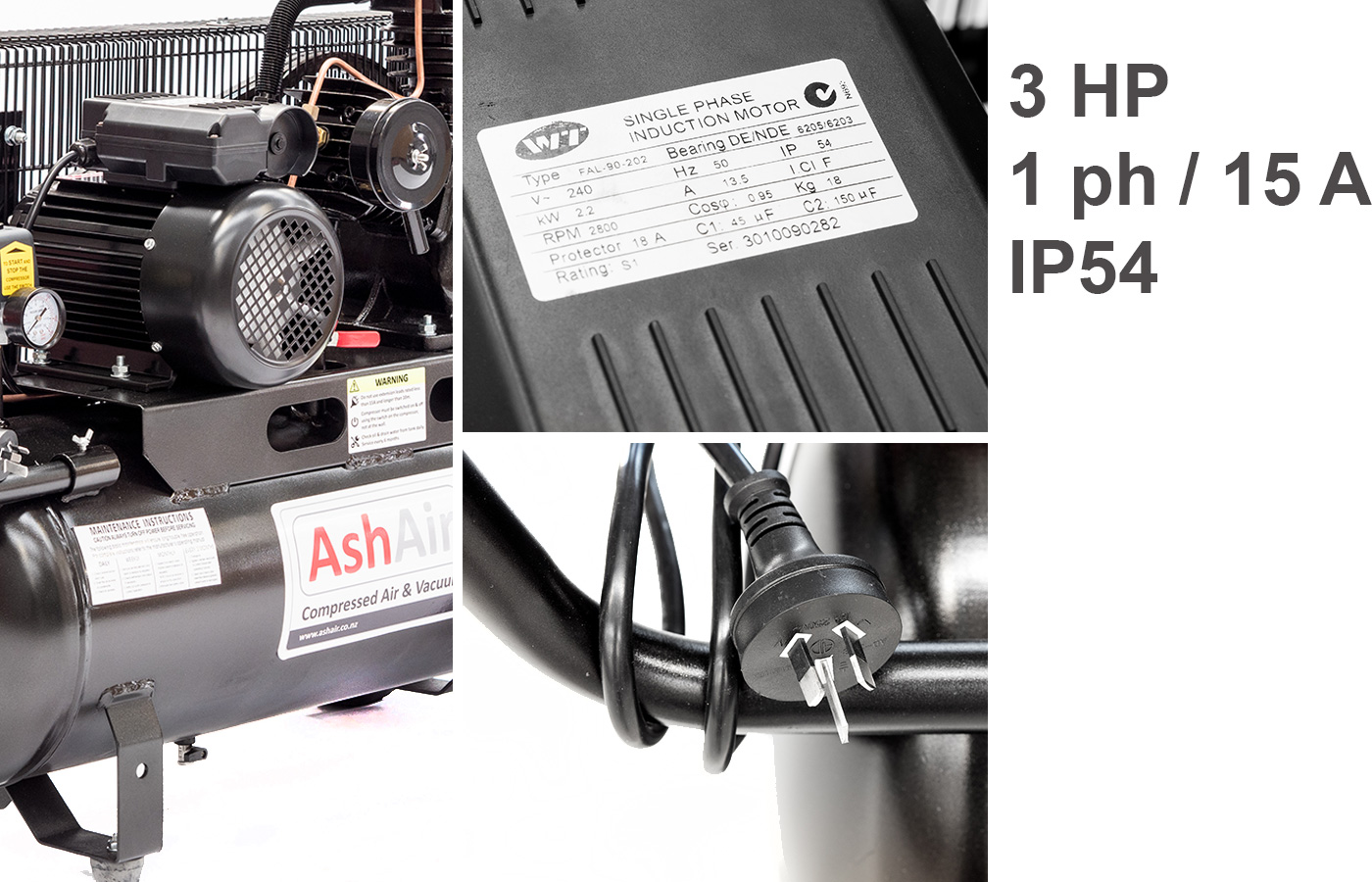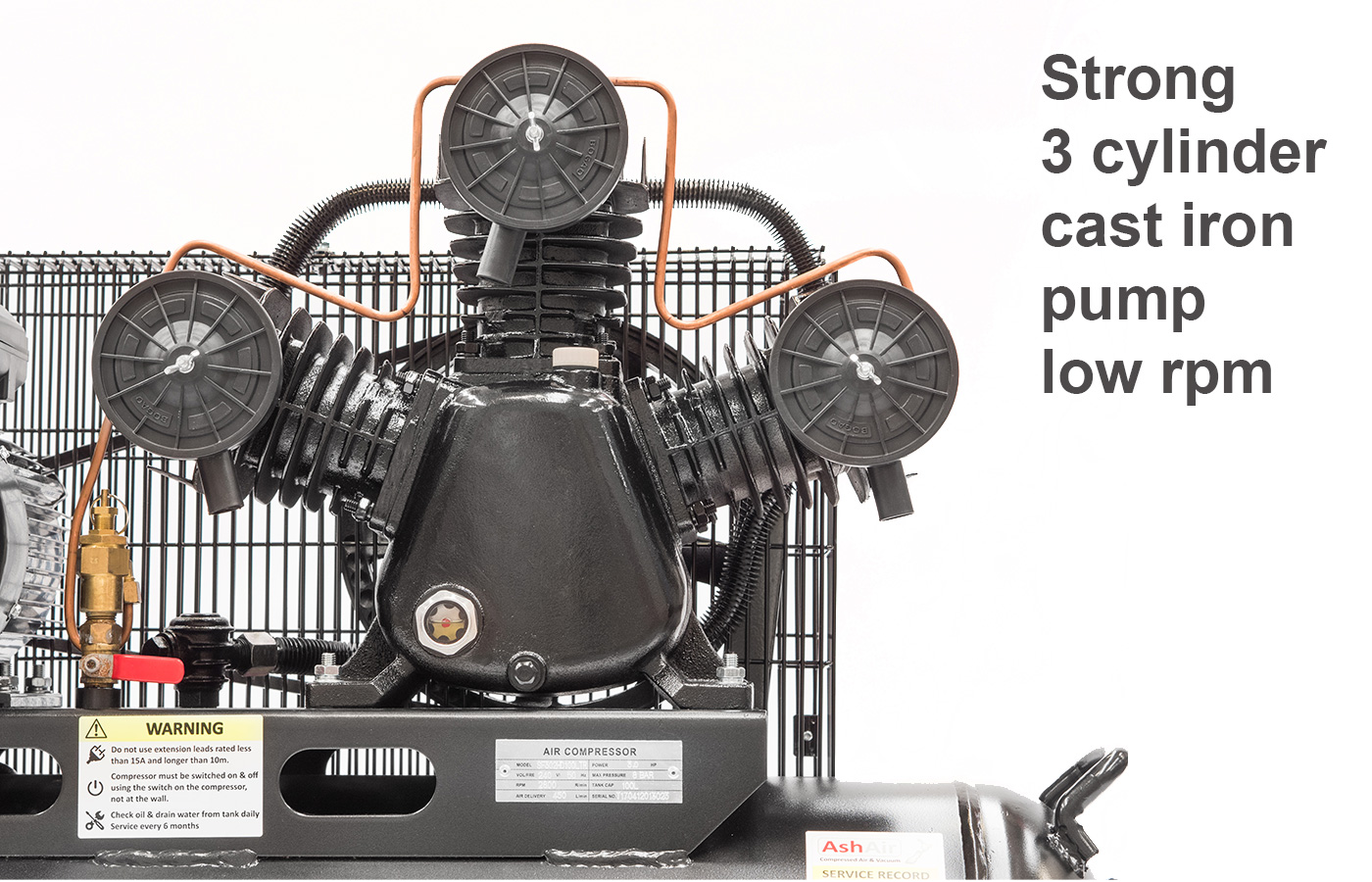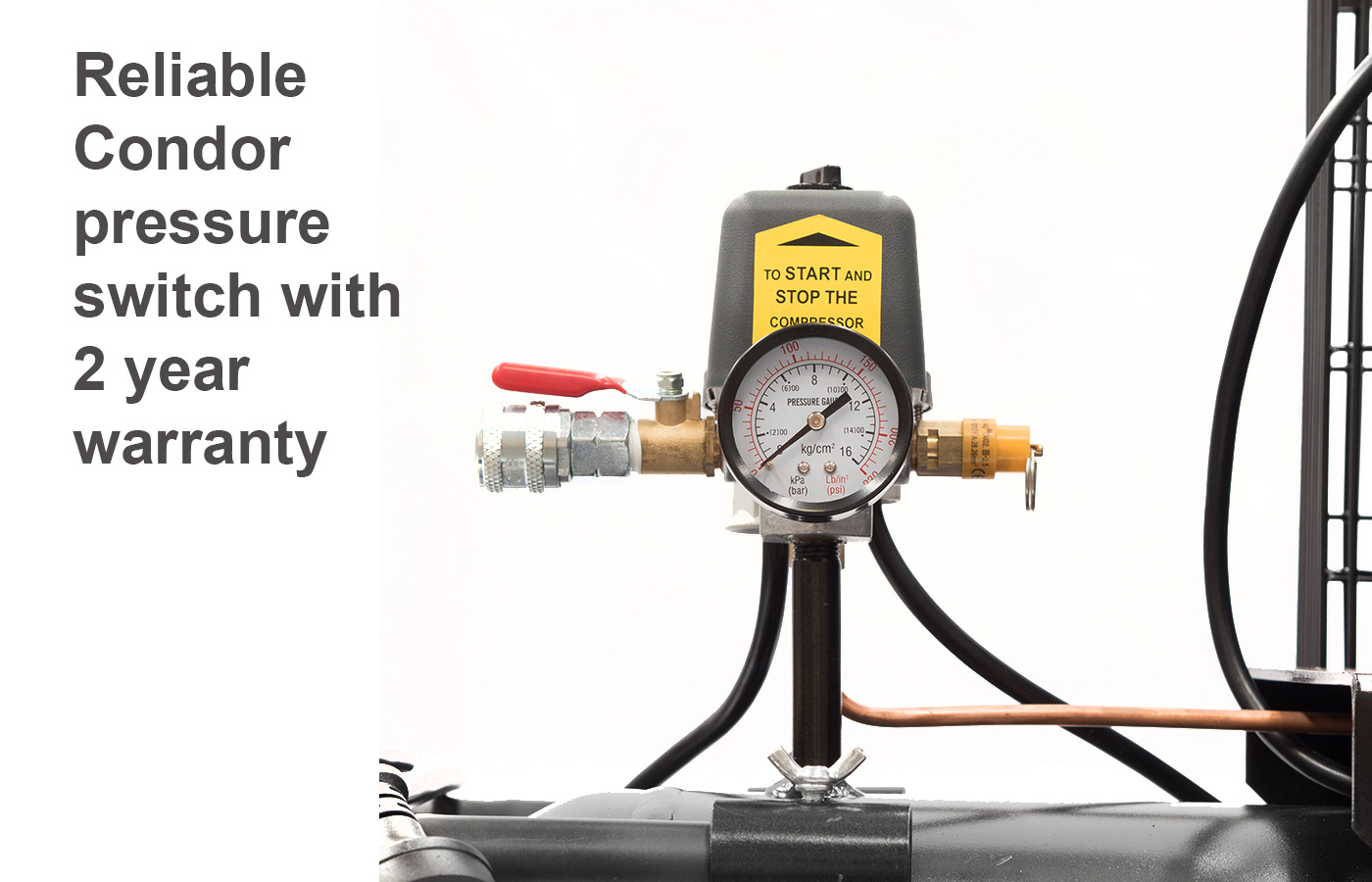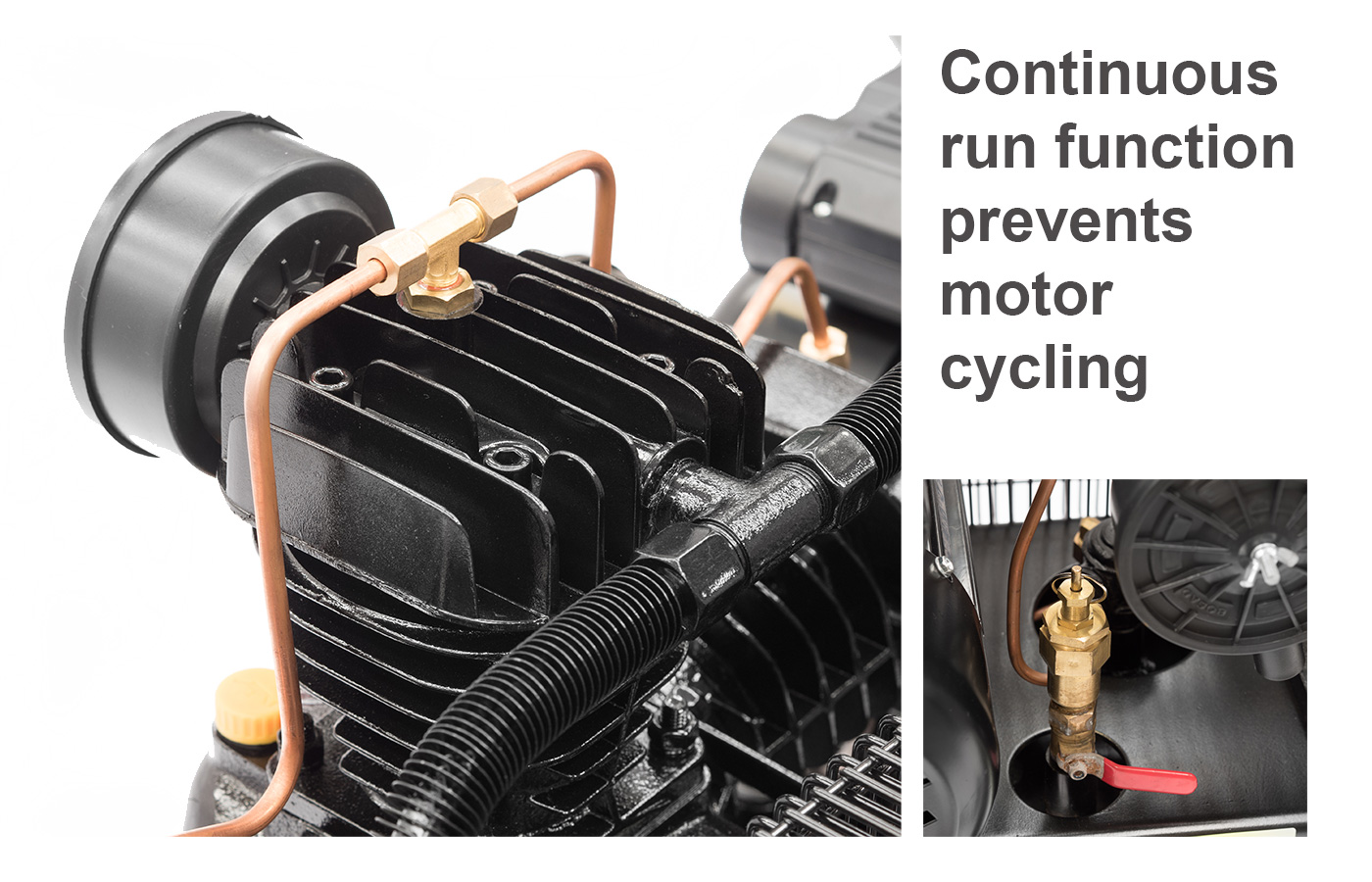 3HP 100L Belt Drive Cast Iron Piston Air Compressor SF302HD
SF302HD 100L
$1,900.00 NZD exc.
$2,185.00 NZD inc.
is available on orders under $2,000.00
Learn More
Overview
Specifications
Shipping
Heavy duty cast iron 3 cylinder pump: extreme is here
SF302HD cast iron piston compressor is extreme! This 3hp belt driven air compressor features a heavy duty cast iron 3 cylinder pump, coupled with a robust 100 litre tank! This unit is built for continuous duty in a professional workshop, and is perfect for use with any of our air tools such as impact wrenches, ratchets, drills, grinders, sanders, and can deliver high quality spray painting and sanding.
Benefits of a 3 cylinder pump? Well, a sturdy piston compressor, featuring a 3 cylinder pump means that the compressor runs at a lower rpm, resulting in reduced wear, and a longer lifetime!
This compressor also features continuous run mode, which in a nutshell, disengages the pump rather than the motor, thus increasing the lifetime of the motor! When activated, the pressure switch is disabled, and doesn't switch off the motor. Instead, the compressors valves remain open to stop the pressure build up. This prevents motor cycling and is needed when air consumption is high, which can lead to the motor frequently turning on and off. Continuous run mode is a smart way to avoid this motor cycling! Requires 15 Amp plug.
This single phase compressor has IP54 protection, strong front support, a solid base, wheels and handle making it easy to move around your workshop.
Key Benefits
Tough
3-cylinder cast iron pump
Quality
Reliable 15.5 cfm from single phase 3HP
Long lasting and Continuous Run
Low speed pump designed to last longer
Pressure switch
Easy 2 year warranty on pressure switch
Service Kit option
For the longevity and optimisation of your compressor
Opt for a Service Kit: prolong the optimal performance of your compressor
We recommend our service kits to prolong the optimal performance of your compressor. Maintaining your compressor with our service kit that contains an air filter and AltAir piston oil will keep your compressor running efficiently, reducing operating temperatures, maintenance costs, and assuring clean air for optimum compressor performance.
Cast Iron SF302 Piston Air Compressor in ACTION!
You may also like