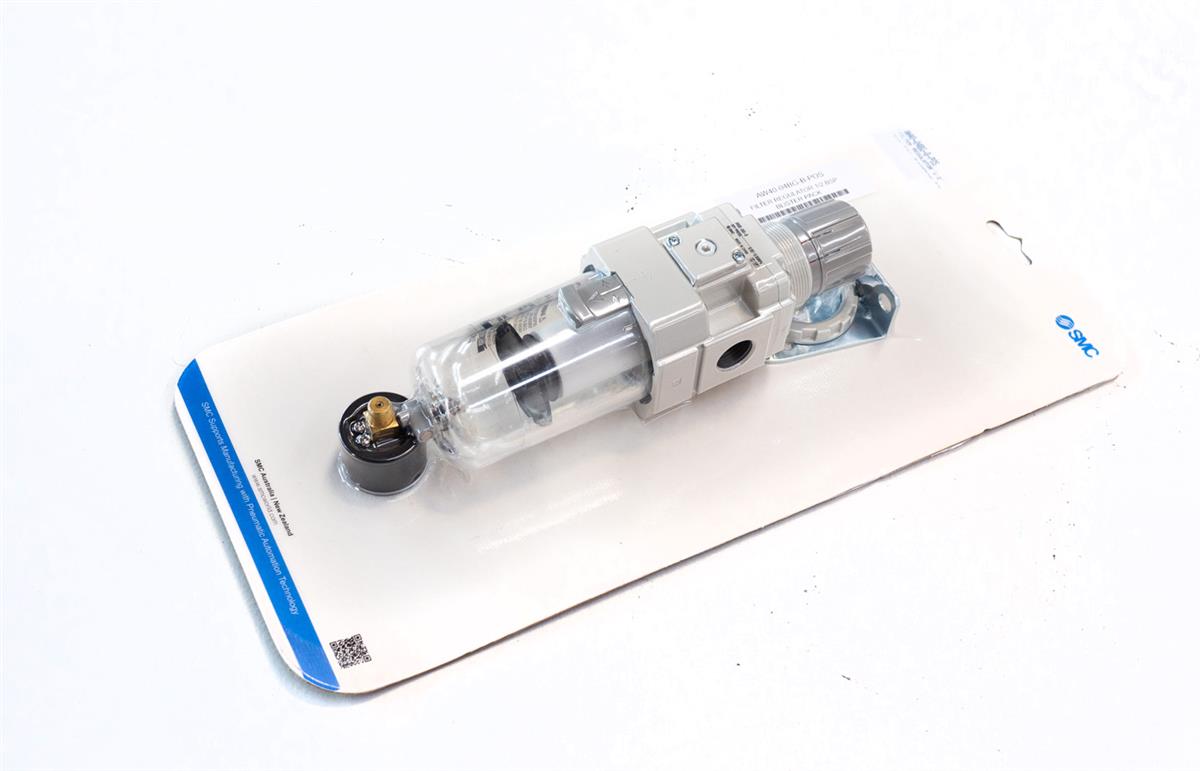 SMC Filter Regulator Blister Pack 1/4 BSP | PN: AW30-02-BG-BPOS
AW30-02BG-BPOS
$120.00 NZD exc.
$138.00 NZD inc.
Overview
Specifications
Shipping
Filter Regulator Blister Pack

1/4 BSP
Comes complete with bracket and gauge

This combination Filter/ Regulator minimizes space and piping by integrating the 2 units into one. Standard features include a relieving regulator, which can be quickly locked by pushing down on the adjustment knob. There are many options, which include gauges, auto-drain, metal bowl and covers, different set pressures, etc. The AW is part of the family of modular air preparation units and can be combined with other similar sized products.
We have a full range of fittings available in shop. You can get in touch with your local Ash Air store by calling 0800 274 247.