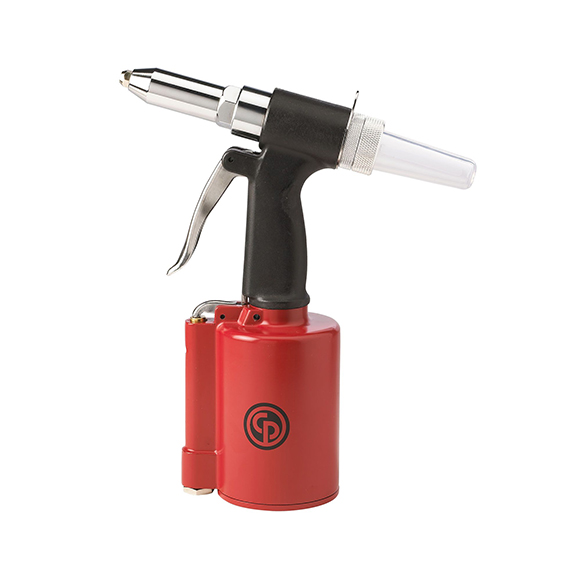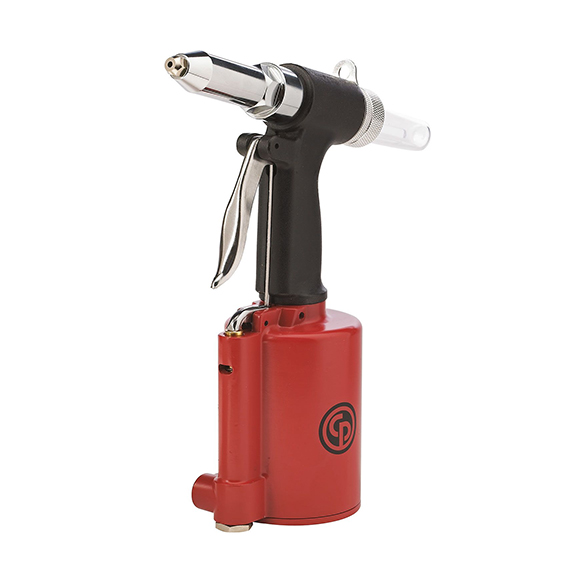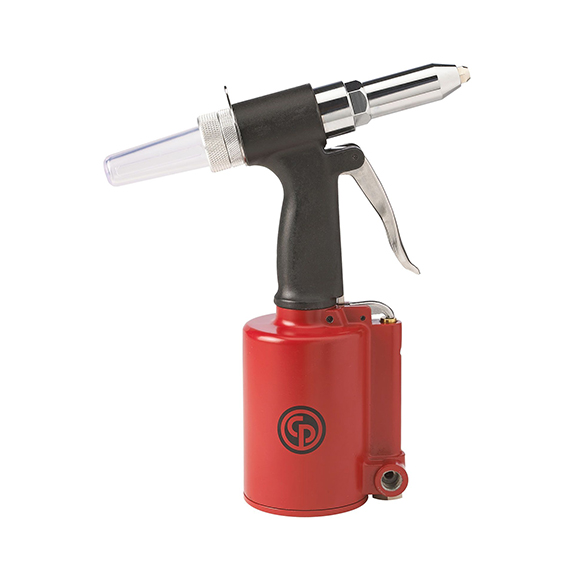 CP9882 Compact Air Riveter | 1,000 kg Pulling Load | 3/16" Capacity
8941098820 *THIS PRODUCT IS AVAILABLE ONLINE ONLY*
$262.80 NZD exc.
$302.22 NZD inc.
or 4 payments of $75.56 with
Learn More
The Chicago Pneumatic CP9882 Air Hydraulic Riveter - Rivet Gun with Variable Nose Pieces with a simple and compact design for easy general maintenance.
Ideal for trailer panels, number plates, and any type of panels maintenance. Transparent container with holes for quick release of rivet ends. Power tool is designed for rivets in aluminum, copper, and softer materials. The handheld tool allows easy pulling.
Heavy pulling: up to 2,200 lbs (1,000 kg). This pneumatic riveter features a transparent container with holes to allow quick release of rivet ends.
Easy Maintenance: use an air-line lubricator for smooth functioning and long lasting performance. You may also put a drop of machine oil to the chuck jaws every 5,000 cycles for frequent upkeep.
It is a simple construction for easy maintenance. For rivets in Aluminium, copper and softer materials.
Compact design of this air-powered tool works well in confined areas. This rivet tool is suitable for trailer panels, number plates and any type of panel maintenance.

Key Benefits
COMPACT Size
APPLICATION Great for trailer panels, number plates, and any type of panels maintenance
HEAVY PULLING Up to 1,000 kg
EASY MAINTENANCE
WORKS WELL IN CONFINED AREAS
You may also like