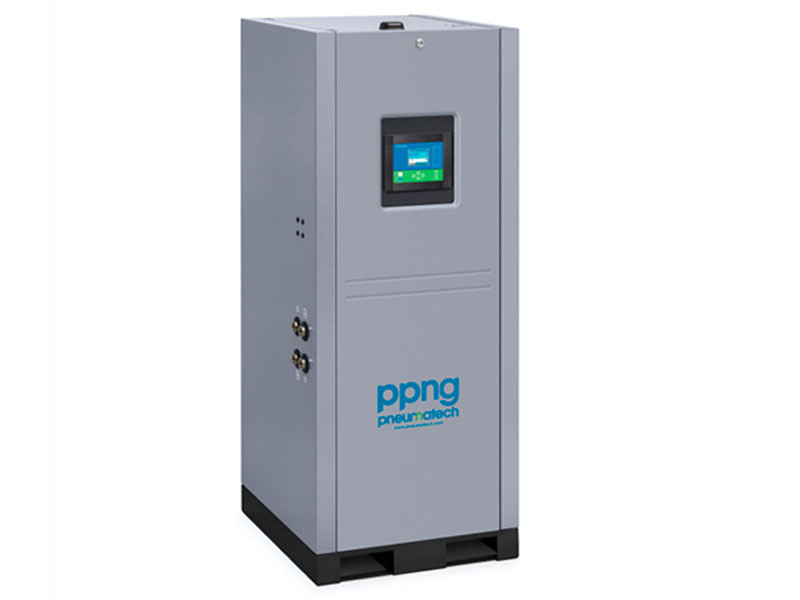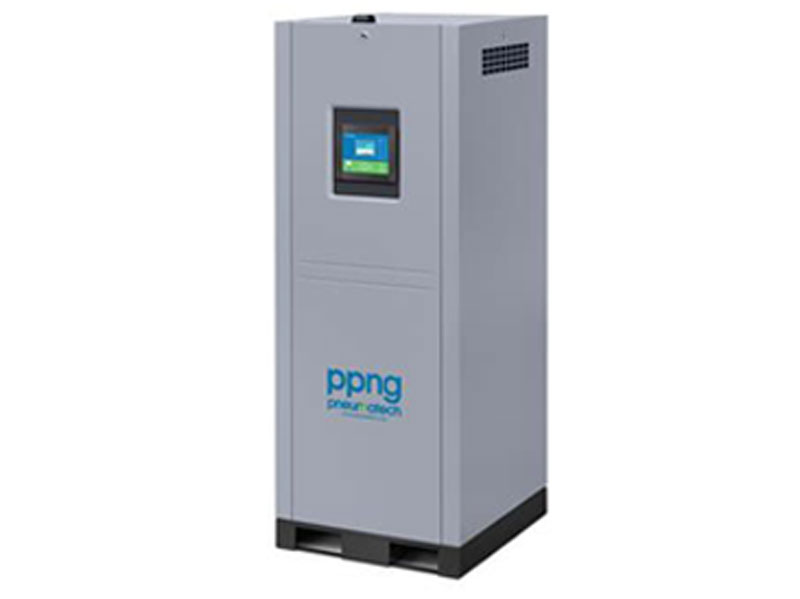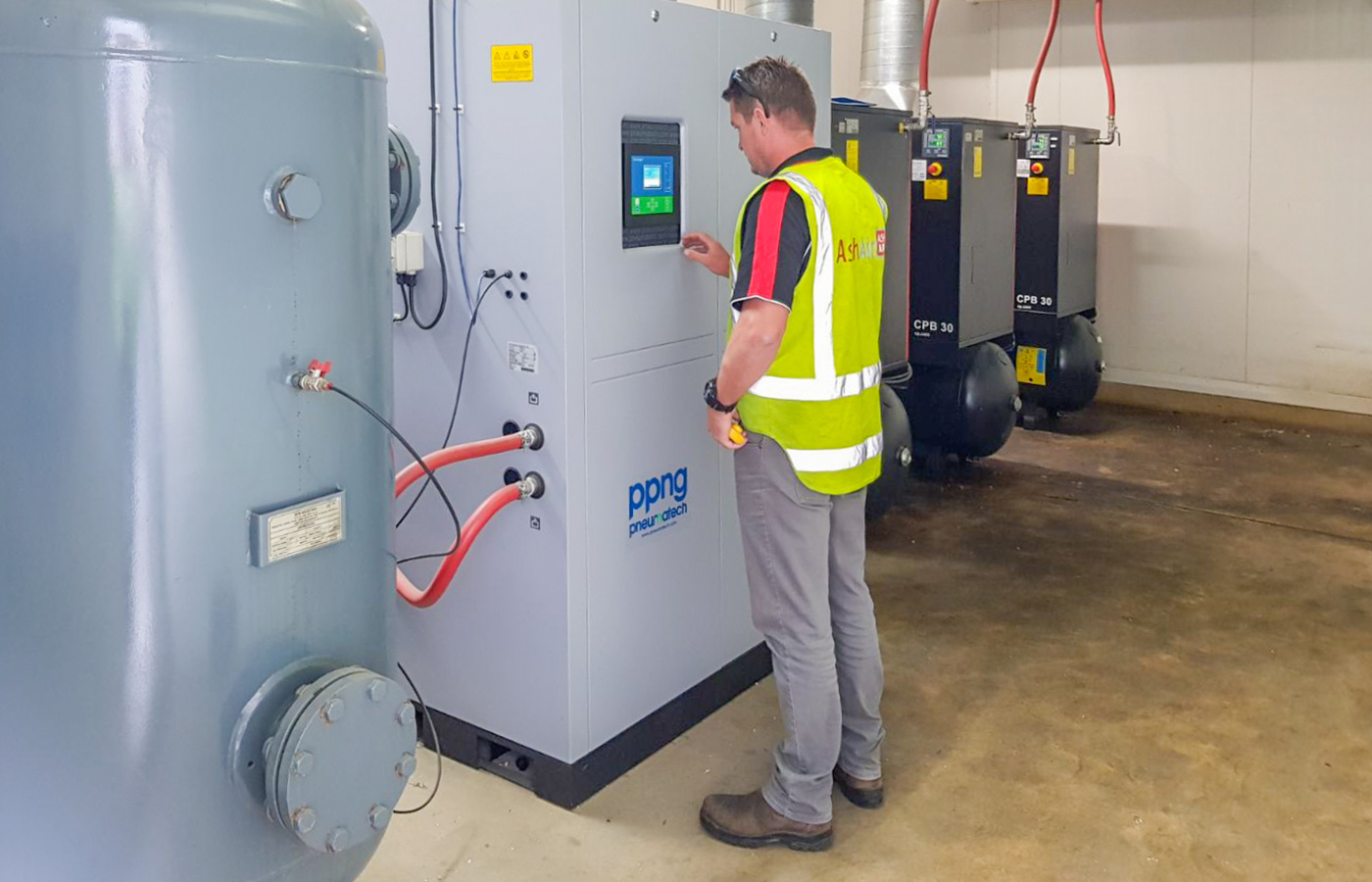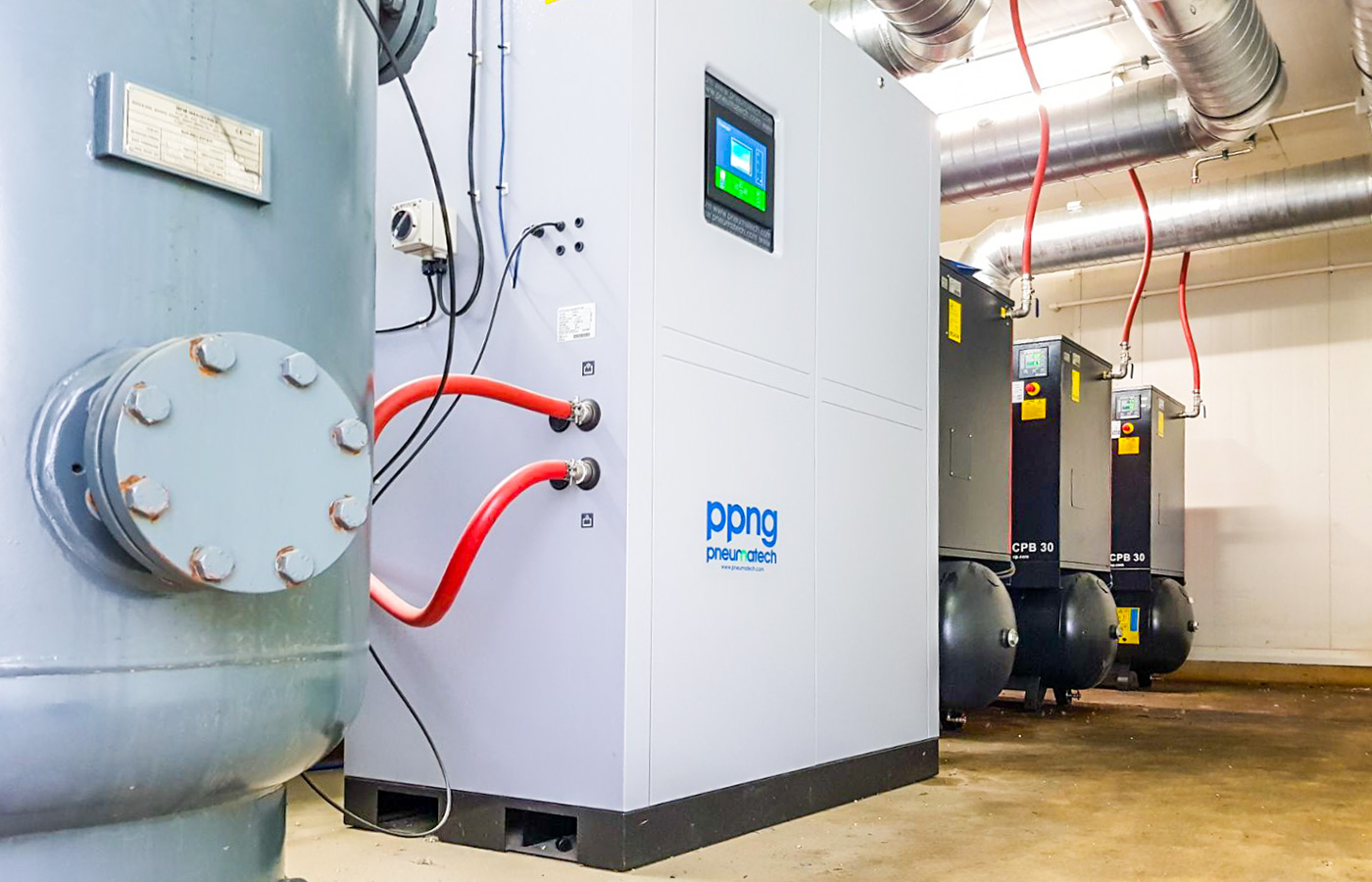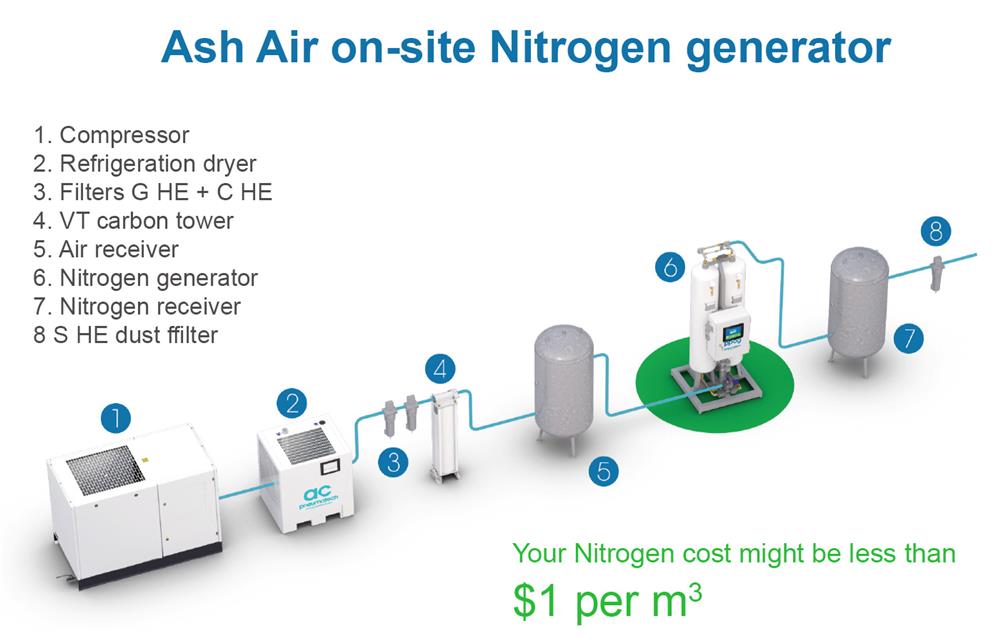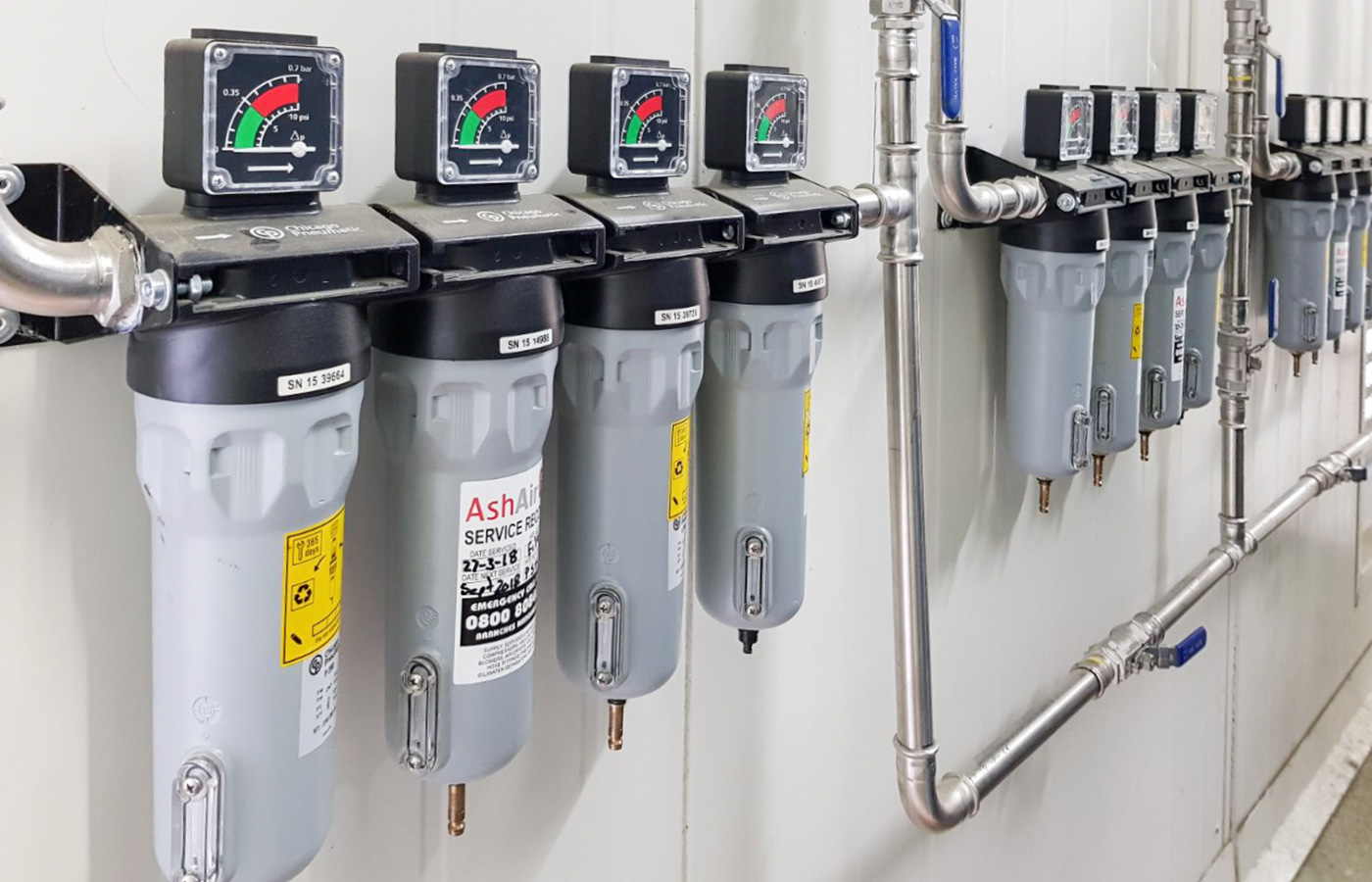 Pneumatech Nitrogen Generator PPNG 6-68 S (up to 99.999% purity; up to 148 m3/h)
Switch from Liquid Nitrogen to On-Site Generation and Cut Your Operating Cost Down!
Leasing a Nitrogen Generator on-site from Ash Air is a risk-free way for you to cover your Nitrogen needs (up to 99.999% purity, up to 148 m3/h flow)
The On-Site Nitrogen Generation package will includes compressor, filtration, receivers, PPNG Nitrogen Generator and piping system. Leasing an Nitrogen Generator on-site is a risk free alternative to liquid nitrogen: all you need is to provide electricity and space. If you opt for a lease, you incur no capital expenditure; you simply switch from MANPAK to your own Nitrogen lease fee. The fee is fixed for 5 years, thus nitrogen costs will remain as your operating expenses. We will do remote monitoring and preventative maintenance to ensure the highest up-time.
The PPNG series is Pneumatech's premium on-site nitrogen solution for low to high flows, with best-in-class performance and the most complete scope of supply.
The generator has outstanding air factors at full load thanks to the use of highly efficient Carbon Molecular Sieves (CMS) and back-flow pressurization.
The air consumption is also optimized at reduced nitrogen flow or pressure demands, thanks to the advanced energy saving algorithm, which automatically adjusts the cycle times of the generator.

The control and monitoring capabilities of the PPNG series are truly impressive. Purity is guaranteed at all times by opening the consumer valve only at the requested purity level and flushing nitrogen when purity is not reached. Feed air quality is controlled by monitoring the critical parameters i.e Temperature, Pressure and Dew Point. CMS is prone to the damages when exposed to water and oil. All risks of possible CMS damages due to high humidity and higher velocities are eliminated thanks to the inlet dew point control and Automatic start up feature of PPNG HE.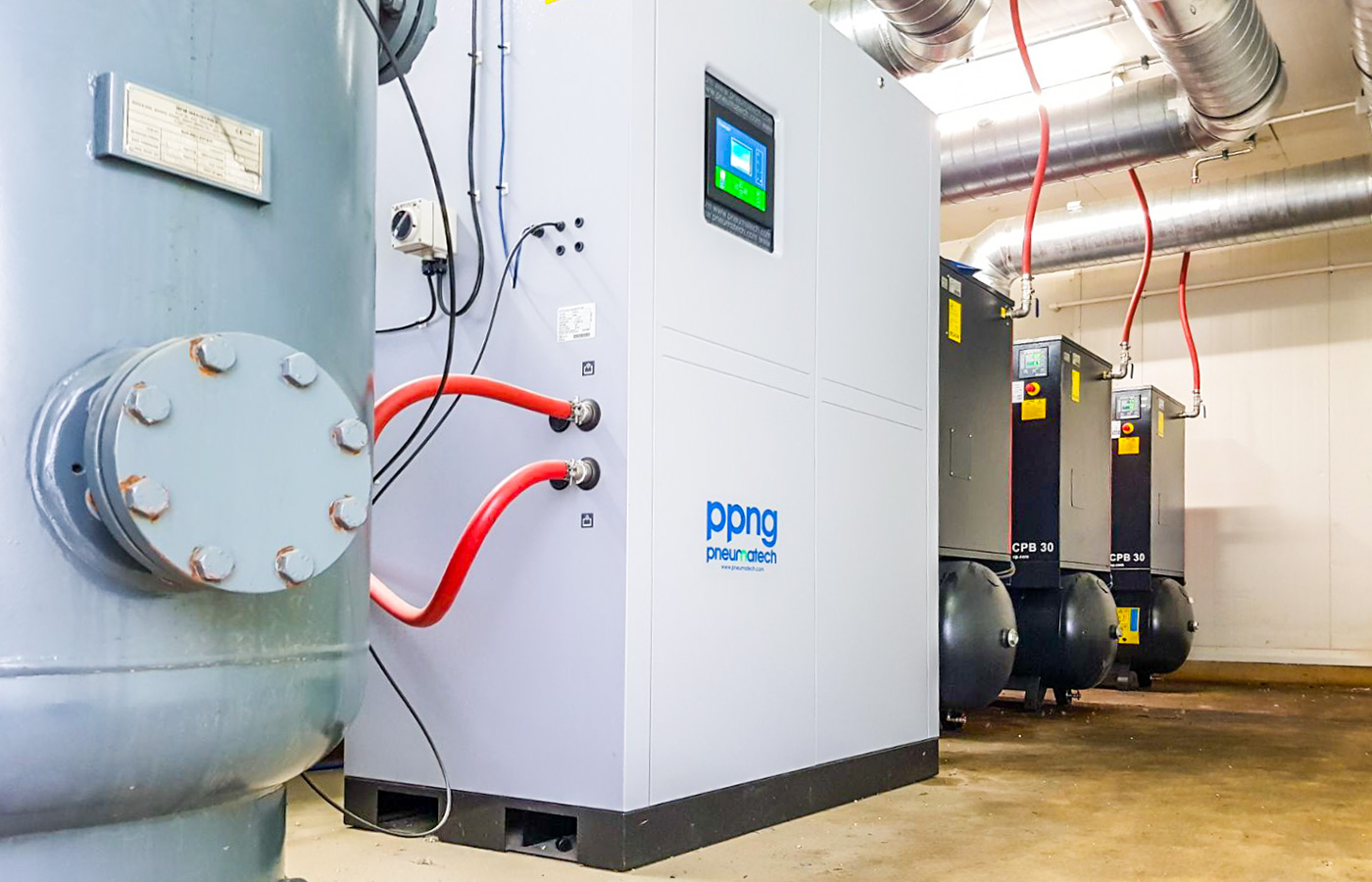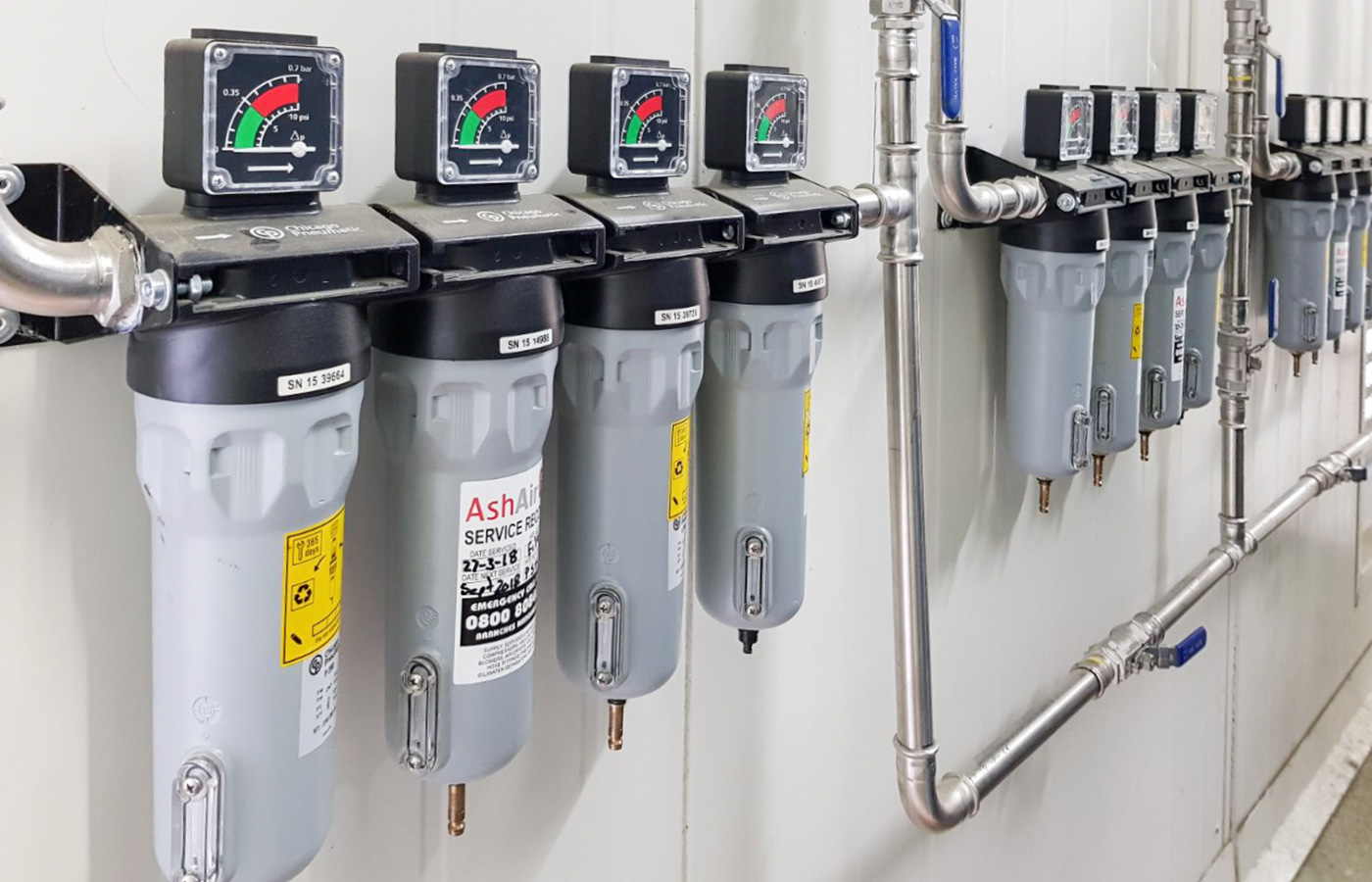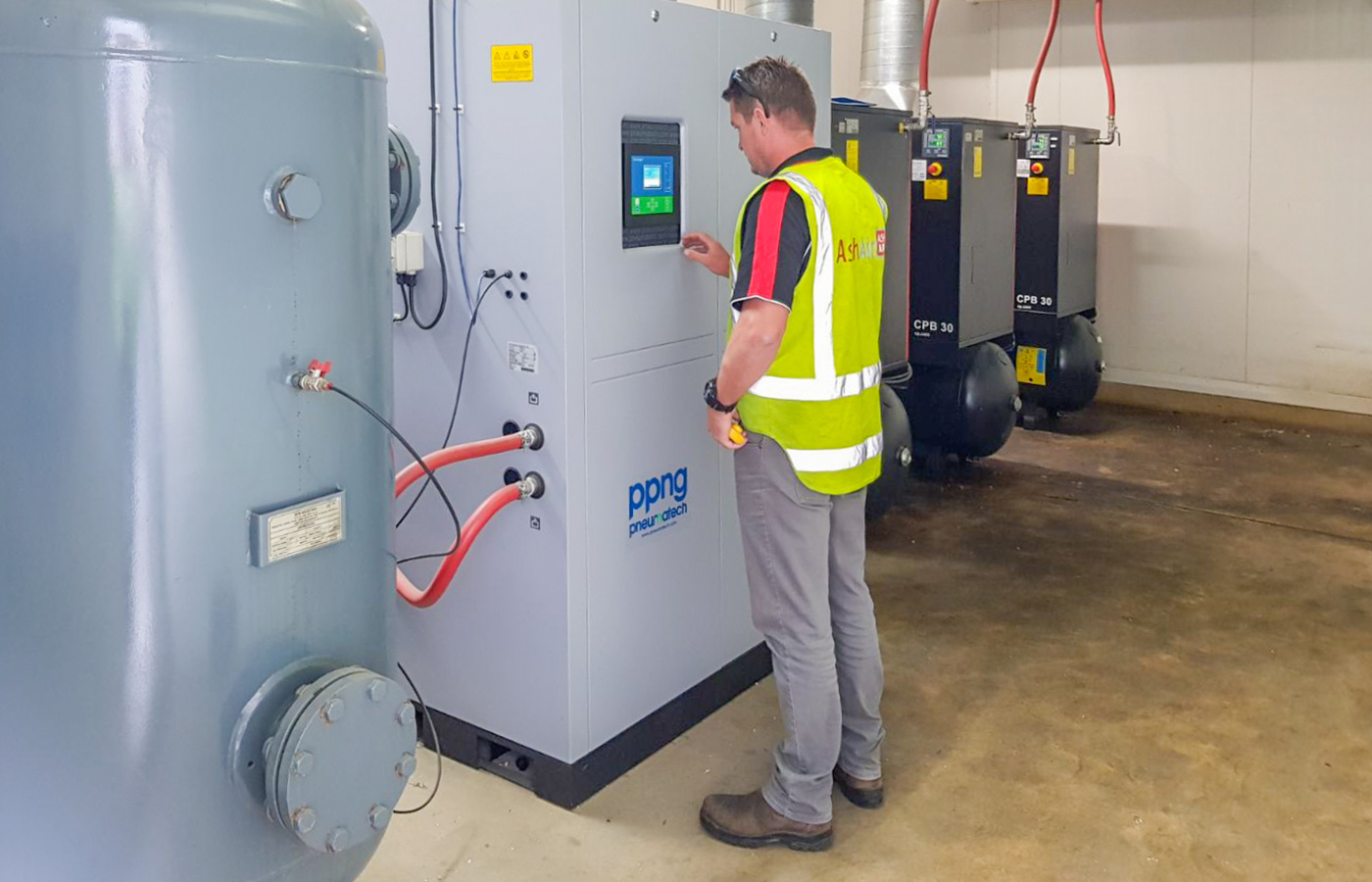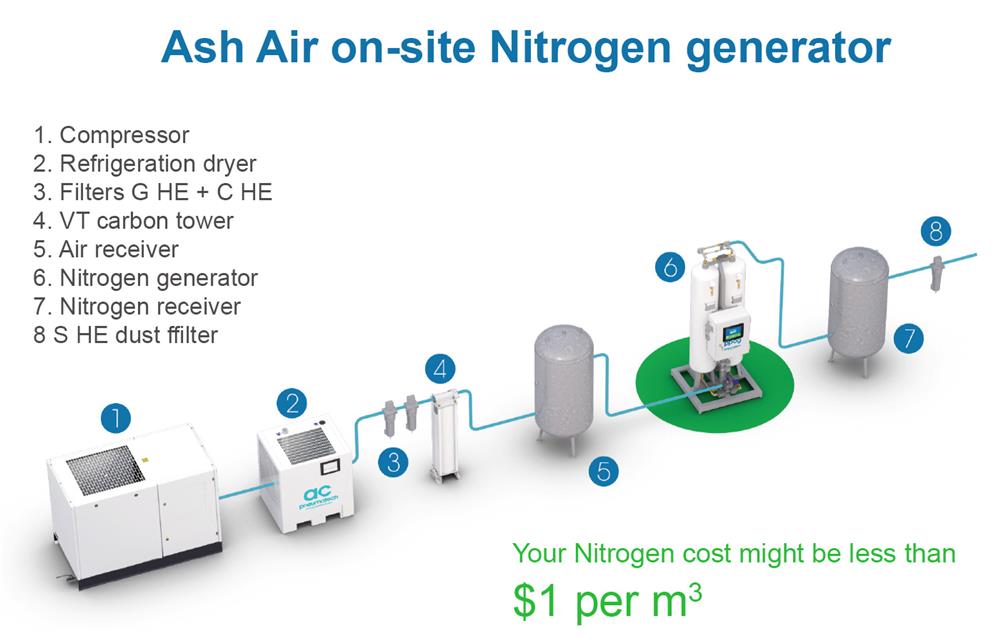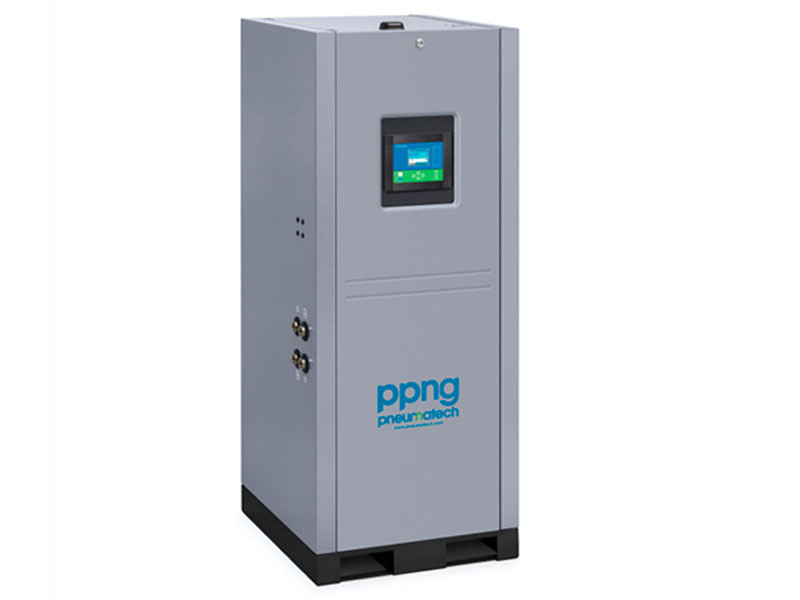 Benefits of On-Site Nitrogen Generation:
Less cost per m3/min

No hidden cost such as MANPAK rent and transport

NO cost of evaporated nor remaining nitrogen in bottles

Operating cost only (lease or lease-to-own solutions)
PPNG Nitrogen Generators use Pressure Swing Adsorption technology to extract nitrogen molecules from the compressed air; and can reach purities from 95% up to 99,999%. Nitrogen pressures can go up to 12 bar(g) without the need for an additional booster. The air factors of the PPNG6-68s range are outstanding, making the return on investment very attractive compared to traditional gas supply. Boosters are also available for higher pressure.
Compact installation: Pressure vessels, valves, exhaust system, sensors and controls are all integrated within a compact canopy.


The PurelogicTM is the central brain of the nitrogen generator. It optimises operating costs thanks to the availability of the energy saving control; ensures maximum reliability by keeping track of the most important parameters of the generator; and offers impressive control and monitoring capabilities. The optional flow meter and inlet pressure dew point sensor can be added to the scope of supply to further exploit the monitoring capabilities of the PurelogicTM controller.
What makes the PPNG generator unique?
Purelogic™ controller for full communication and monitoring possibilities

Produced in-house with unique design features
Plug and play: no specialist needed for installation
A zirconia oxygen sensor with a long lifetime, compared to electrochemical cells that need replacement every year
Silencer for reduced noise level when purging
Flow meter as standard on all PPNG generators
Nitrogen purities from 97%-99.999%
Features
Advanced energy saving control
Reduced air consumption at low nitrogen demand
Also compensates for altering ambient conditions and purity settings
No compressed air use when no nitrogen is consumed
Optimal control and monitoring thanks to PurelogicTM Controller

Self-protective monitoring of the feed air quality
Feed-air blow-off in case of contamination
Nitrogen flow, purity and pressure measured and controlled
Automatic start-up
High-quality, high-efficient Carbon Molecular Sieves selected for the right application
Guaranteed purity
Automatically regulates to the requested nitrogen pressure andpurity
Zirconia sensors for reliable purity measurement
Designed & tested for cyclic load
Outstanding air factors thanks to back-flow pressurization
Technical Data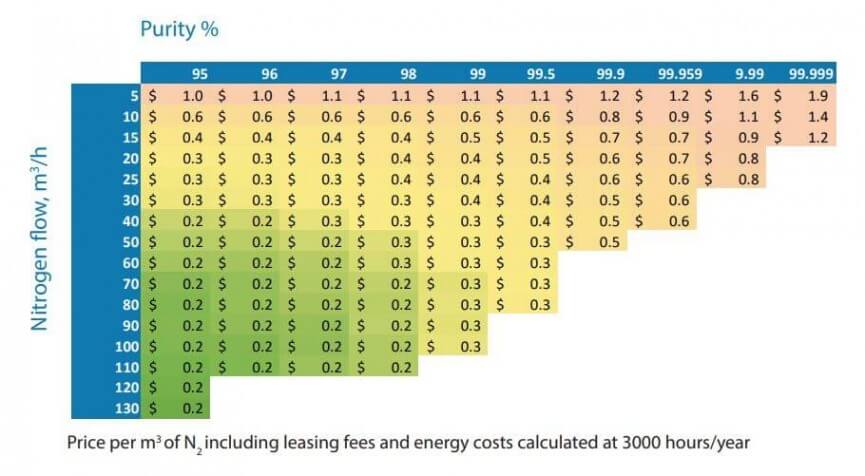 Applications

Pneumatech PPNG Nitrogen Generator Launch
You may also like