What are the advantages of using a Rotary Screw Compressor?
Air compressors come in many types, rotary screw, piston, scroll, reciprocating, some are oil-free and other air compressors require oil lubrication. Like many businesses, an efficient air compressor is at the heart of their operations. So, which type of compressor should you choose? What makes a compressor, like a rotary screw, unique? Here are some clear cut benefits of equipping your business with a rotary screw compressor.
A lot of industries rely on air compressors for material handling and use for machine tools. Our Rotary screw compressors are highly popular because they pose these 8 advantages:
1. Safe and Convenient
Rotary screw air compressors are incredibly convenient, given that they deliver air continuously for the required purposes. They are also safe, and cases of accidents with the machines are almost unheard of.
2. Functions at extreme weather conditions
Rotary air compressors can work at high temperatures or in low conditions to your convenience. The machines can also work in areas where other forms of energy are prohibited due to safety or temperatures levels. Our rotary screw compressors run continuously, and this continuous duty function means that the rotary screw compressor can run all day, in all conditions without wearing out crucial components of the machine.
3. They are designed to run tools that generate more power that typical equipment
And since their air flow rates are extremely high, rotary air compressors can power such equipment effectively.
4. They are easier to maintain
Many of the modern air compressors in the market have fewer parts that require maintenance. In fact, some rotary screw machines have up to 70% less of parts, which in turn lowers maintenance costs dramatically. Although easier to maintain, they do still need maintenance and as long as you keep with a rotary screw maintenance schedule, you will likely be rewarded with many years of optimal productivity from your machine.
5. They run quietly despite their massive air flow
Rotary screw air compressors are generally quiet performers, with many of them having noise dampening technologies. That and the fact that they are not huge in size makes them convenient to be stored anywhere and till provide a safe working environment. Many rotary screw compressors are barely louder than a dishwasher, so you can still have conversations in your compressor room, and not feel like you have to yell over the noise.
6. They are good energy conservers
Rotary screw machines are generally energy efficient, and they generate less heat than normal air compressors.
7. They consume less oil than other oil flooded air compressors.
In addition, they have minimum oil carryovers. Our rotary screw compressors do an exceptional job of sealing in the lubricating oil, which means that your workshop or compressor room will be drier, cleaner, and suitable to situations that demand low air moisture.
8. They are designed to last
Rotary screw air compressors are designed to serve you for many years, all along while having little or no capacity reduction.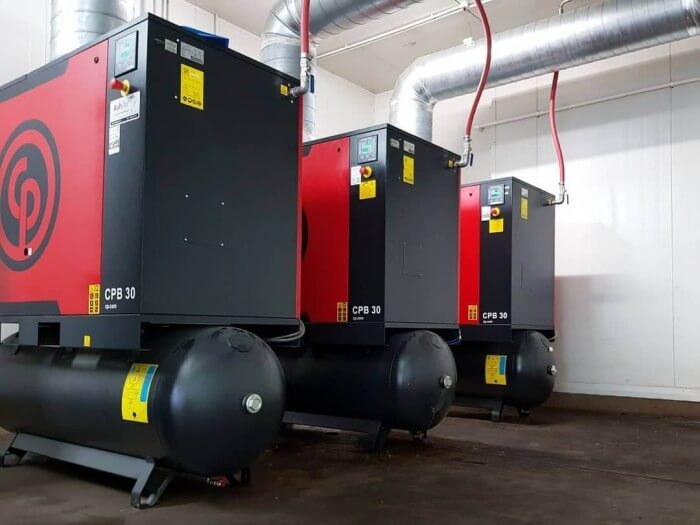 Here at Ash Air, we offer Chicago Pneumatic rotary screw compressors. They are built on a robust platform and feature state of the art controller and high-efficiency screw element. The Ash Air range of oil lubricated screw air compressors are excellent all-in-one solutions for small and medium workshops, with energy cost savings of 30% - 35%. From compressors above 45 kW we offer ALUP air compressors.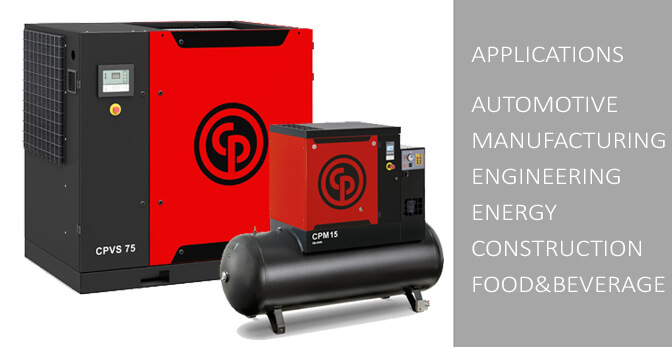 We have installed Alup rotary screw air compressors at dozens of sites in New Zealand for food processing, at timber plants and other industrial sites. These high-efficiency rotary screw air compressors feature variable speed drives, remote monitoring and heat recovery options. ALUP air compressor is covered by an optional 5 years warranty.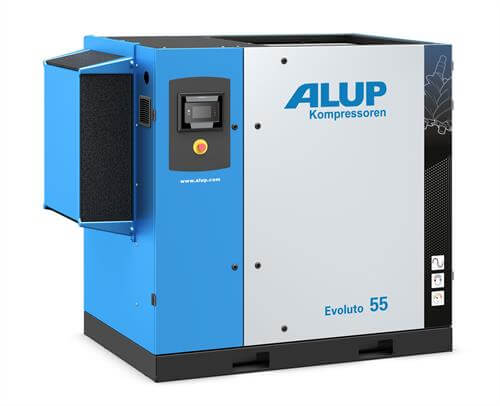 We also offer WisAIR and SpiralAIR oil free or oil-less scroll compressors.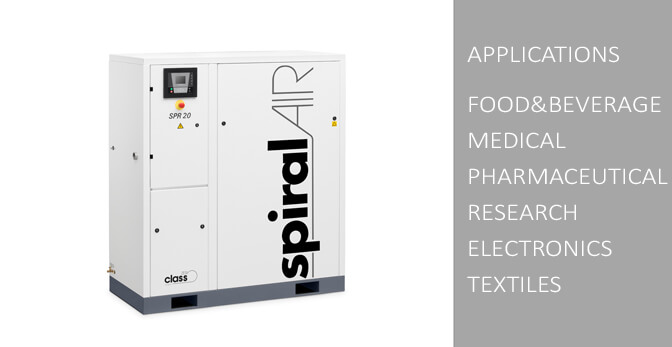 Who we are and how Ash Air can help your business!
Ash Air has been around in New Zealand since 1979, and we've grown into a nationwide company with international support and a reputation for quality and reliability.We look after all things compressed air for your business!
Reciprocating, Screw, air compressors
Vacuum pumps
Nitrogen
An extensive line of air treatment components
Ash Air's range of Chicago Pneumatic, Alup, Pneumatech, and Quincy compressors are used extensively around the world in industries ranging from oil and gas to food, automotive and farming, and we bring you these world class compressors here in the land of the long white cloud.Our technicians are compressed air equipment experts and are dedicated to addressing customer needs. Supported by a 13 locations nationwide, Ash Air offers one of the widest selections of compressed air equipment and parts available today in New Zealand.
Reliability and Efficiency
With Ash Air compressors, you can count on reliability and high performance for even the most demanding applications. We focus our efforts on the following:
Increasing uptime
Reducing unexpected repairs
Reducing energy consumption
Improving the cleanliness of compressed air



Talk to the team today: CONTACT US CONTACT US
Read more from our #expertcorner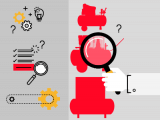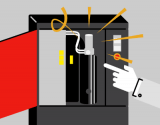 When using air compressors, there are many variables that are integral to the quality and effectiveness of your compressed air. When dryer air is necessary, being able to constantly and accurately monitor dew points can be a critical factor to your operation. Read More…