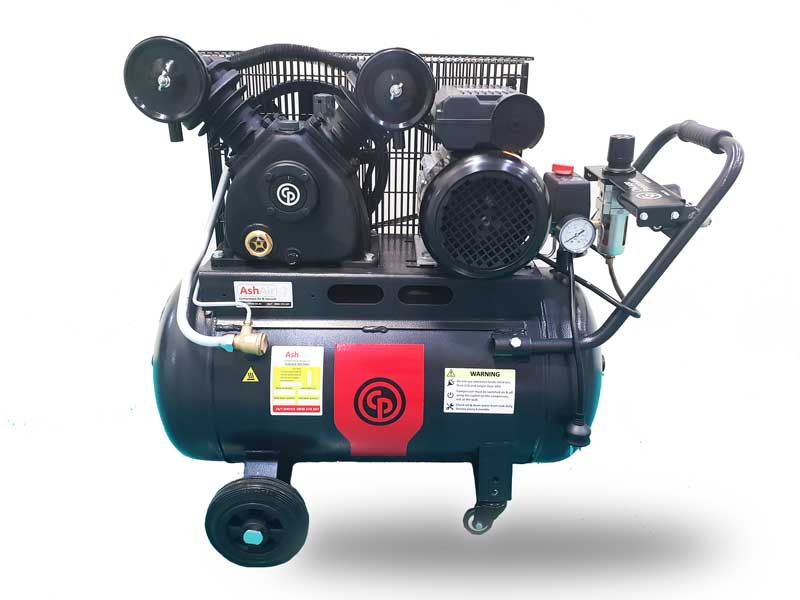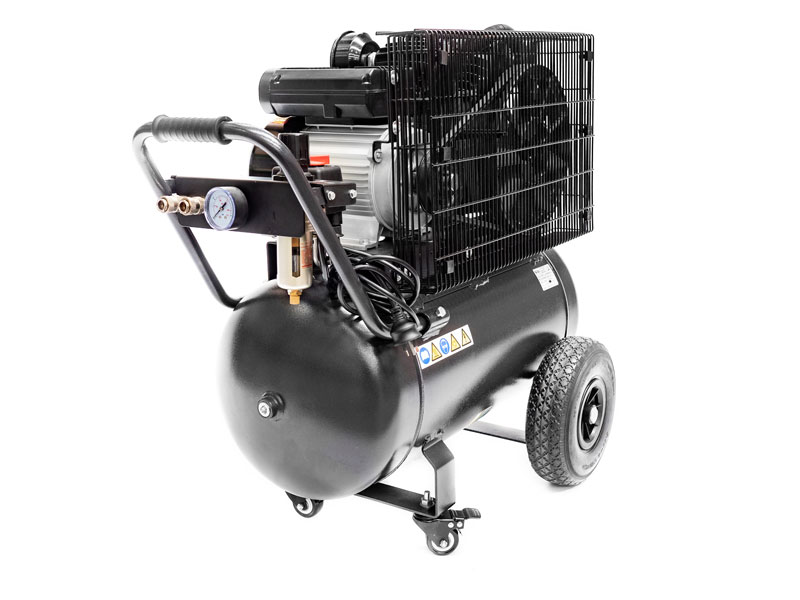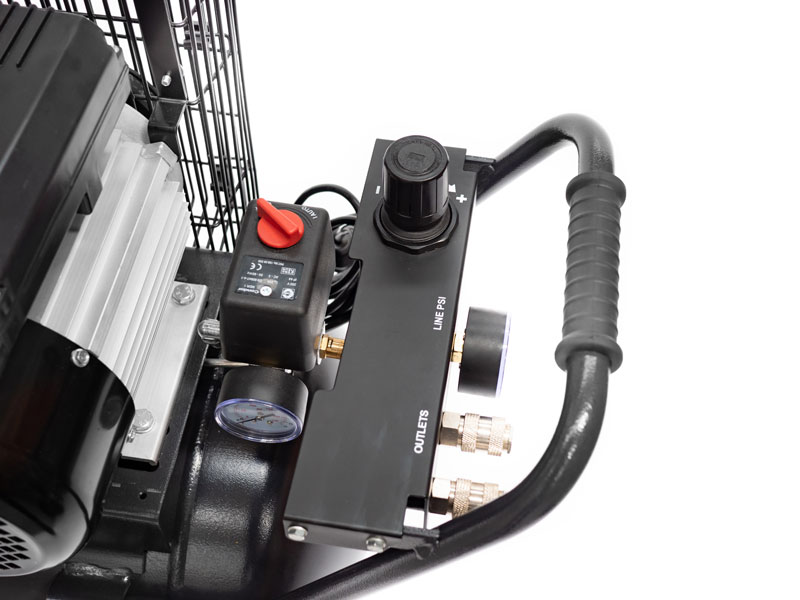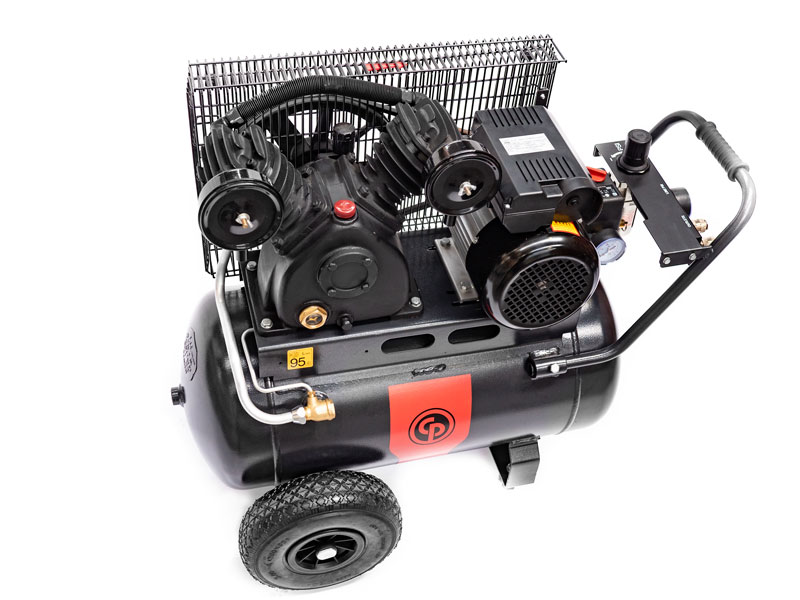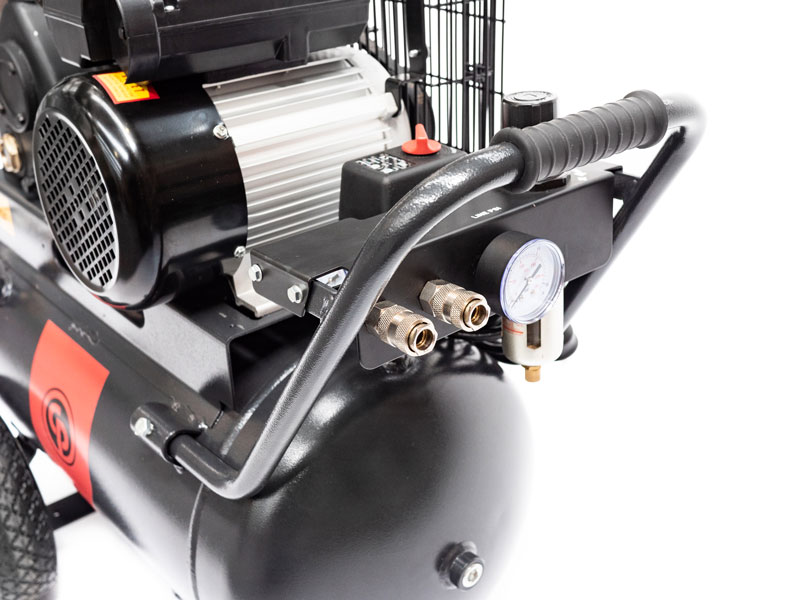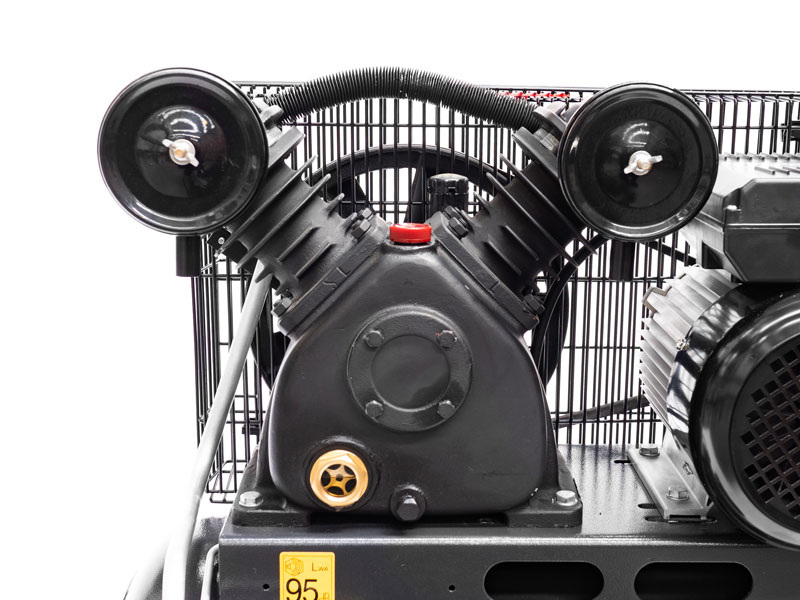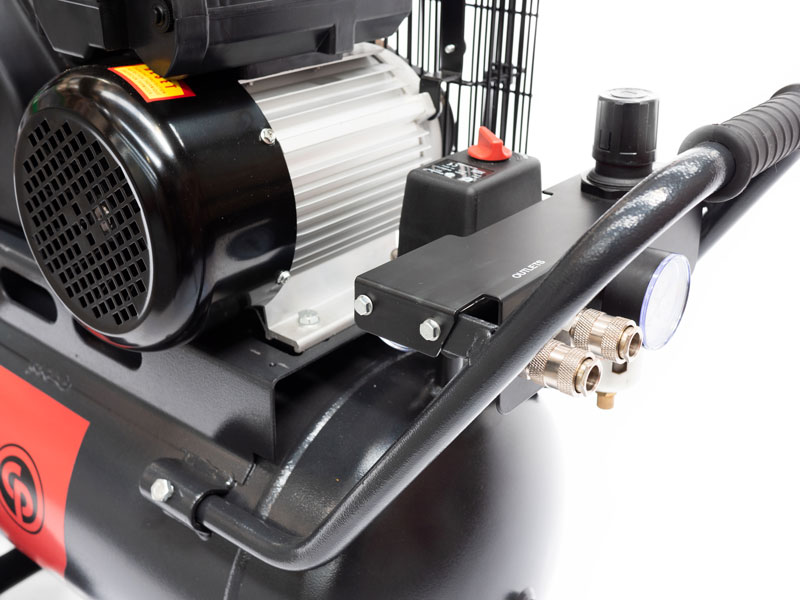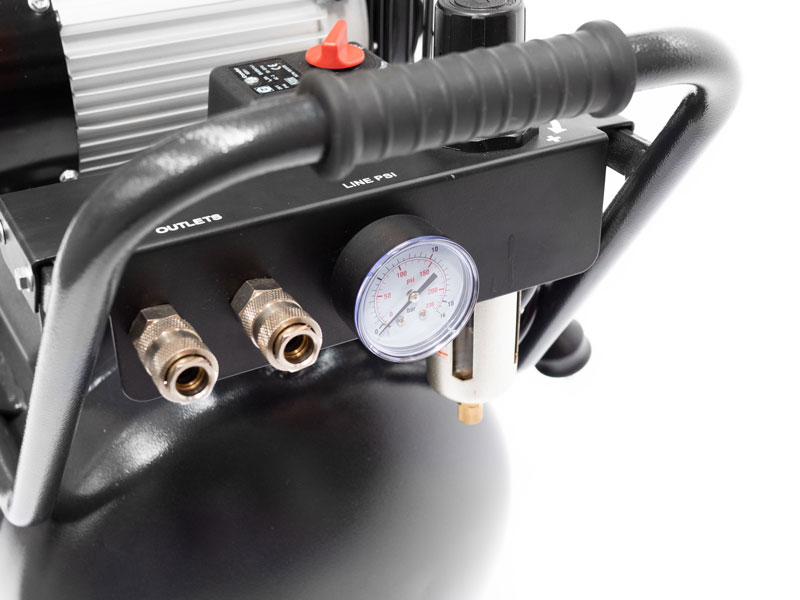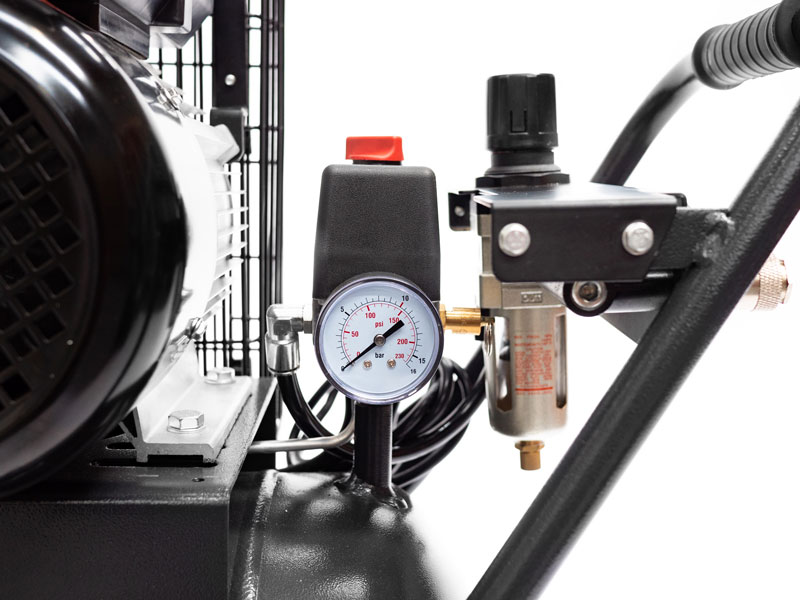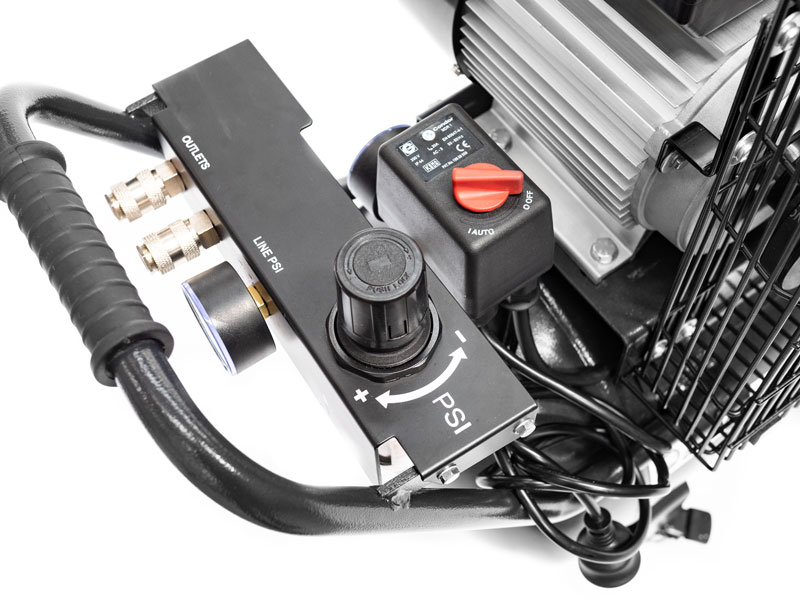 2.5HP 50L Belt Drive Cast Iron Piston Air Compressor 'Ironman' CPBC-2550
1129740178
$1,095.00 NZD exc.
$1,259.25 NZD inc.
or 4 payments of $314.81 with
Learn More
Overview
Specifications
Shipping
CPBC-2550 Chicago Pneumatic cast iron piston compressor from CP's 'Ironman' series. This air compressor is a low rpm compressor built for continuous duty, and is best for small workshops and farm sheds. Powered from 10 amp plug.
10 bar (145 psi)
1 phase /10 AMP plug
Tough cast iron pump
Light weight
Strong wheels
50L tank
Professional Performance and Reliability

Slow turning, long lifetime cast iron pumps with two years warranty, providing strong performance. Optimal cooling is guaranteed by using cylinder heads with deep cooling fins, a cast iron flywheel and a strong copper outlet pipe. The large oil sight glass makes it easy to check the oil level. The long lifetime and low wear level of the pump are made possible by making use of a cast iron shaft, connecting rod and cylinders. Losses are minimized thanks to the use of stainless steel valves and valve plates.
Key Benefits
EFFICIENCY

MEPS compliant, highly efficient IP55 motor with copper windings guarantees reliable protection from dust, oil and water.

QUALITY Reliable operation with high-quality Condor pressure switch installed on all models.
STABILITY AS certified air tanks up to 500 litres with forklift feet for better performance and easy transportation.
STRONG & ROBUST Full range of specially selected cast iron pumps. High-quality components.
USER COMFORT Easy maintenance and clear oil level indicators. Single phase models are delivered with filter-regulator and quick-couplings.
EASY TO MOVE To improve mobility the single phase units are equipped with two solid, rubber wheels and feet