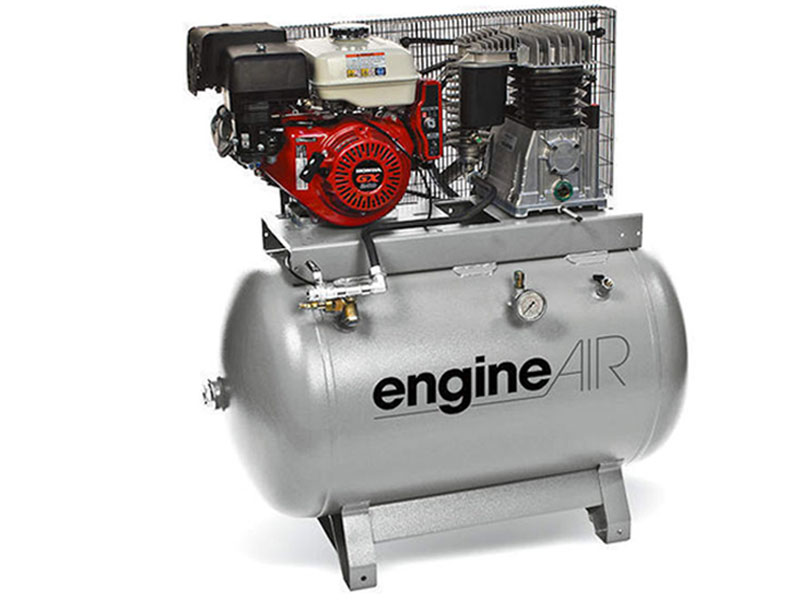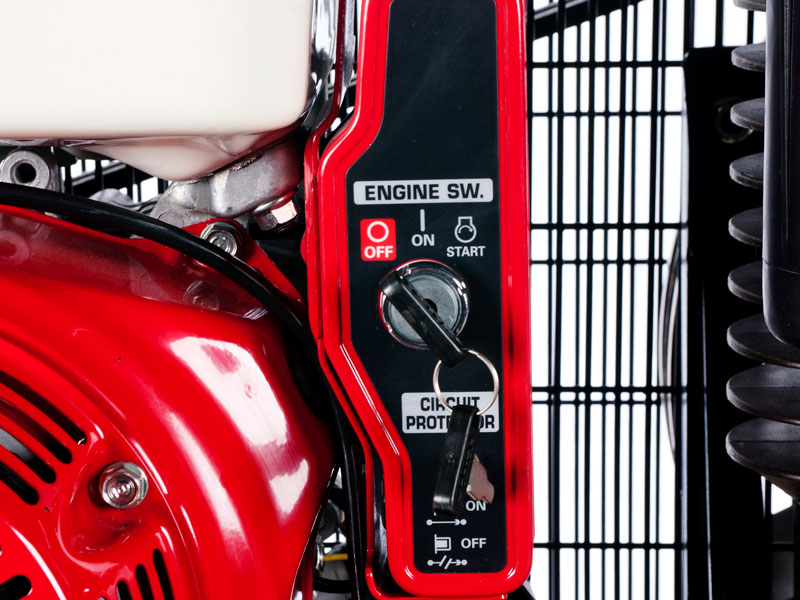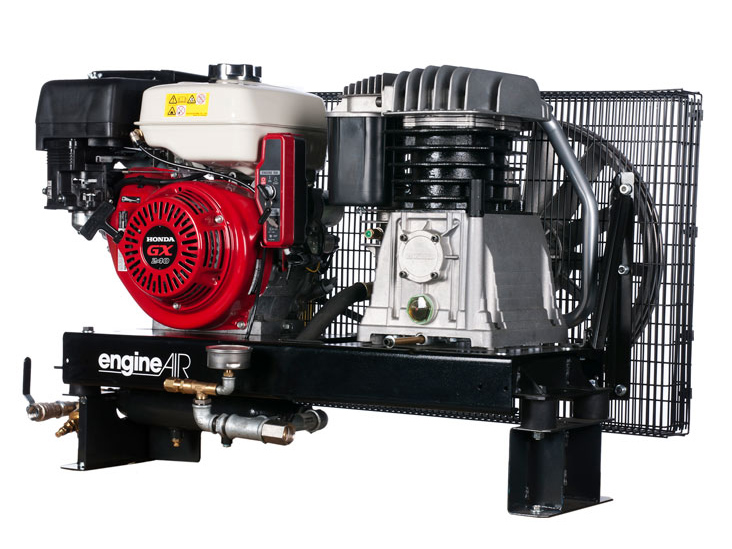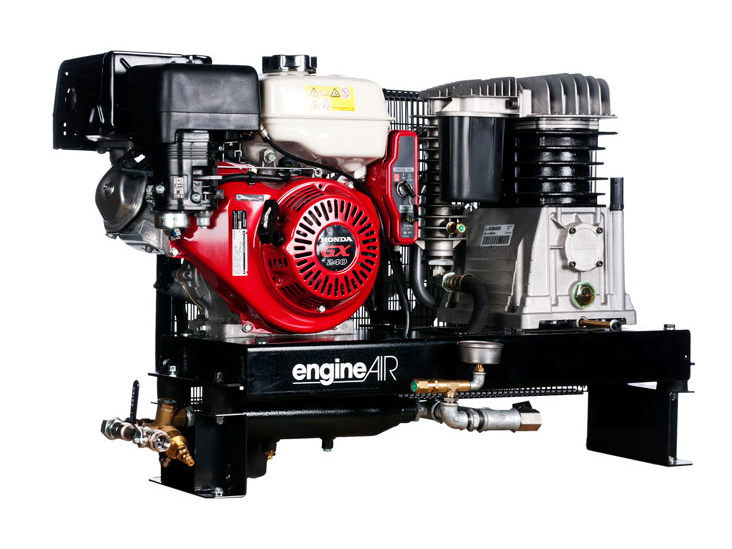 EngineAIR Piston Air Compressor | Engine Driven, 11HP 270 Tank
Reliable and powerful EngineAir mobile piston compressors
Reliable and powerful mobile piston compressors for production of compressed air everywhere where there is no electricity connection. Self-powered piston compressors offer complete freedom and flexibility under all circumstances (e.g. in construction, agriculture, for facade cleaning etc.)
Versatile engine compressors for remote applications The freedom to do what you want, when you want, wherever you want. To be independent under all circumstances. Who wouldn't like that? As a small building contractor or a larger construction company, if you are in harvesting business or a farmer; this is your tool. You'll be excited about this: a range of unplugged diesel and petrol engine belt driven compressors that are easy to move, that can cope with different air demands, that can power multiple tools at the same time and simultaneously provide a steady air flow.
Key Benefits
Simple installation of our piston compressors: belt driven piston compressors offer absolute freedom in compressed air production
Vibration dampers in air compressors: Vibration dampers ensure reduced noise and increased lifetime of the piston compressors.
Mobile compressors: Ergonomic handle and large pneumatic tyres guarantee easy manipulation of mobile piston compressors.
Extra silent piston compressor: Low engine speed guarantees silent operation of the air compressor. In settings where piston compressors are placed close to the workplace, it is possible to use the compressor with a soundproof cover.