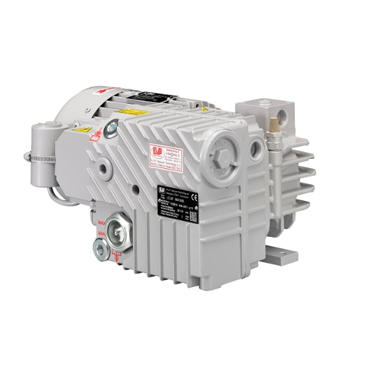 DVP LC.20. Oil-sealed rotary vane vacuum pump, 20 m3/min, 2 mbar
Simple and versatile vacuum pump
Designed for continuous duty in range 2-400 mbar this oil sealed pump can be used for food packing, holding, lifting, thermoforming and many other applications.
The LC. 20 is an oil lubricated pump made of a compact design to give low noise when operating, a simple oil check and refill. In order for the lack of oil vapor at the outlet, the damping and recovery system is equipped with a by-pass and a new float type oil recovery valve. It can be used continuously as long as it has a pressure range of 400 to 2 mbar.
It includes an exhaust mist eliminator that eliminates the unwanted mist, a gas ballast, an oil check valve and a pack of BV32 oil.
Technology: rotary vane
Lubrication: lubricated
Number of stages: single-stage
Other characteristics: compact
Flow rate: 20 m³/h, 24 m³/h (706.29 ft³/h)
Ultimate vacuum: 2 mbar (0.03 psi)