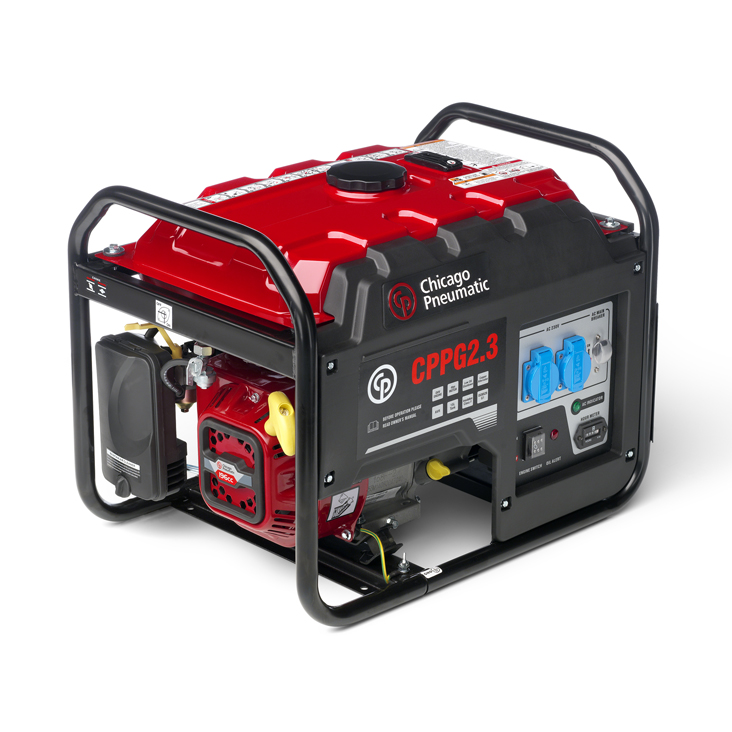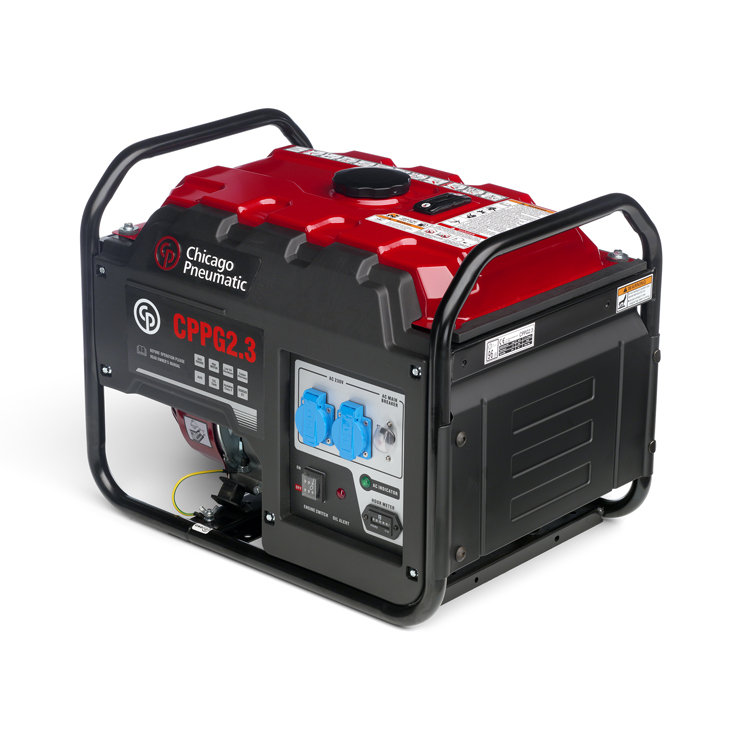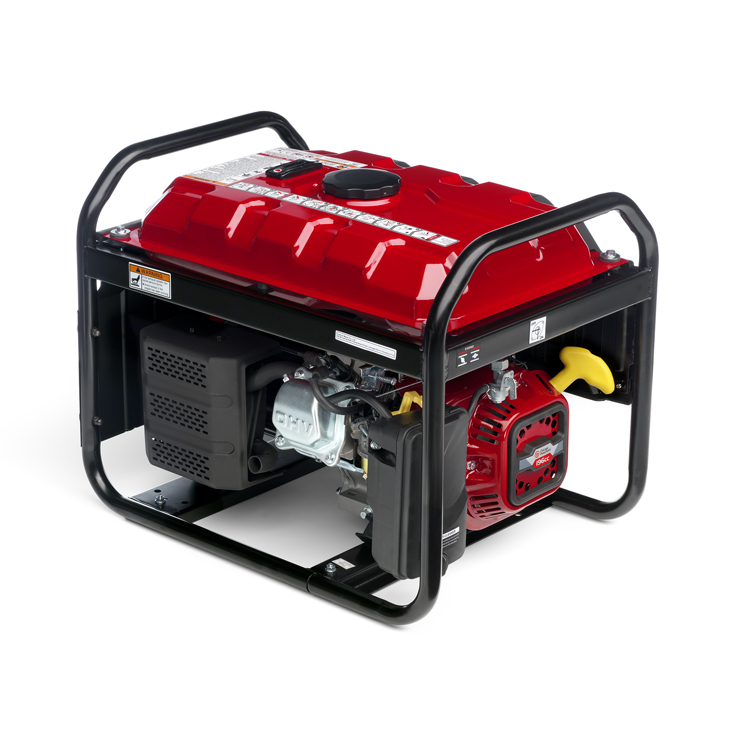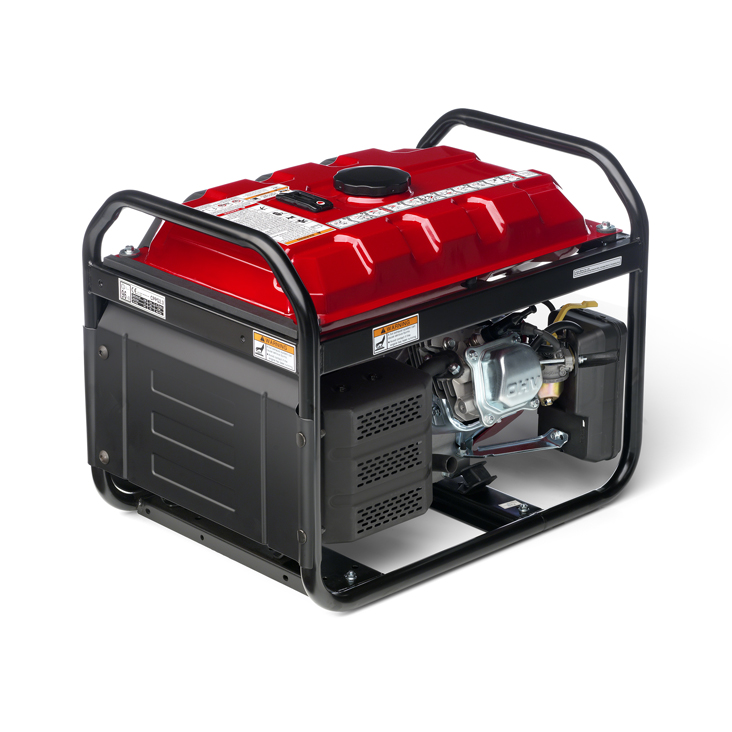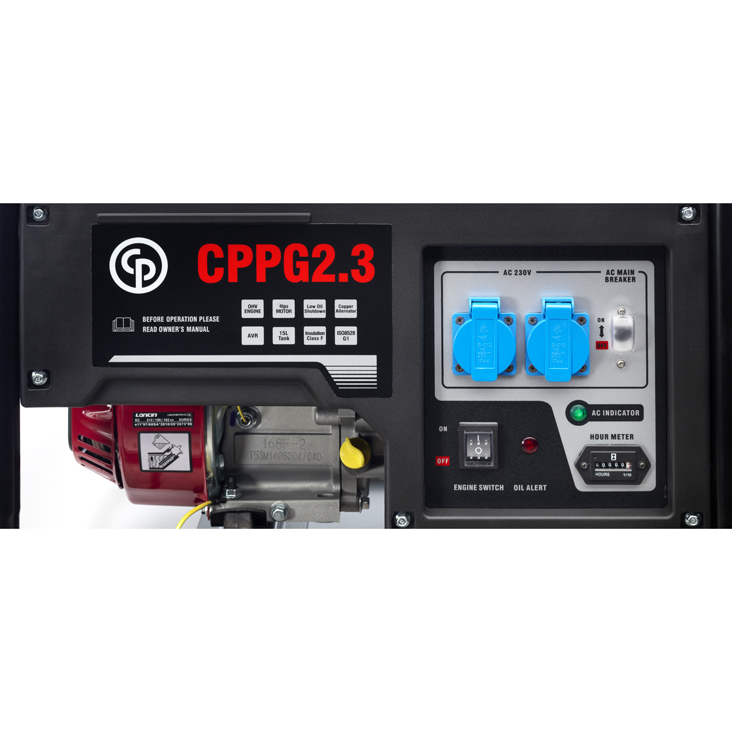 Chicago Pneumatic Portable Generator CPPG 2.3
Powering your Productivity with CPPG!
The CPPG 2.3 is an easy-to-use gasoline generator, designed to deliver stable electrical output of 2.3 kW or 2.3 kVA with power factor cos Phi of 1. The CPPG 2.3 is safe, user-friendly and durable, the absolute smart choice.
Chicago Pneumatic products are backed by more than a century of experience working with construction industry customers. We understand what it takes to be productive on the job, and it shows in our CPPG portable generator line. All the features you need and use are built right in. These models are designed to deliver stable electrical output and safe, user-friendly operation over a long service life. That means you'll have the power you need, where and when you need it, to get straight to work and get the job done.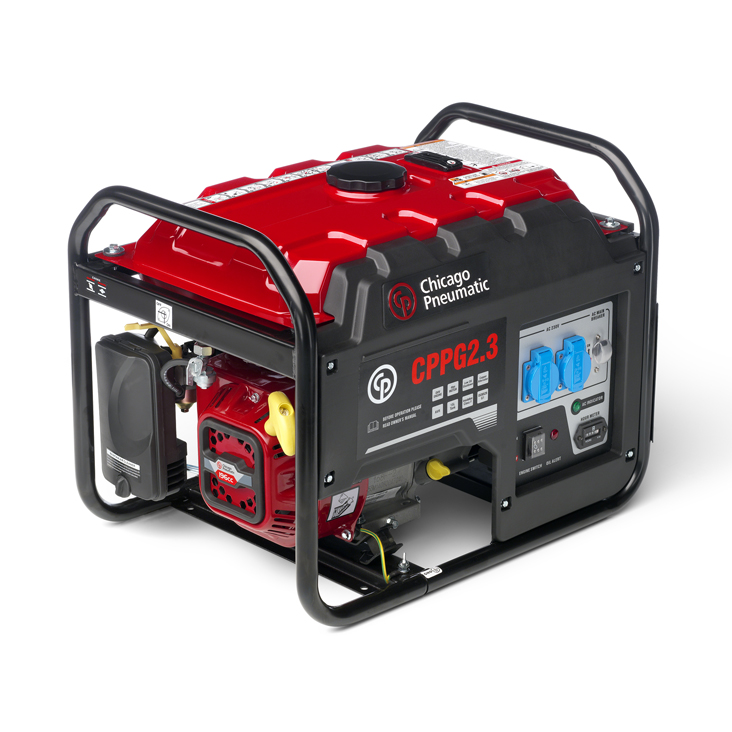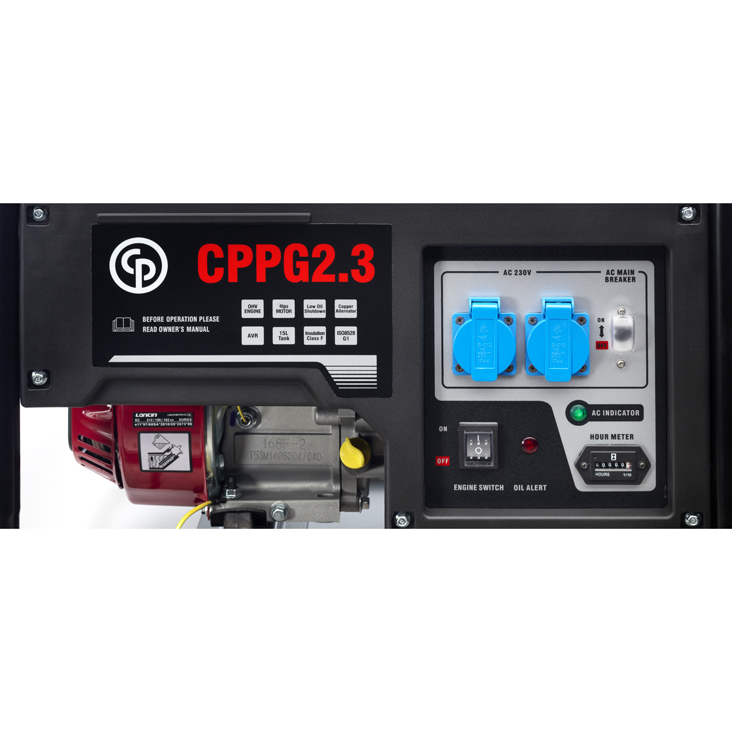 Features
USER-FRIENDLY CONTROLS
The simple control panel includes engine alarms for low oil alert to protect critical components. Electric start makes it easy to power up the unit.
EXTENDED RUNTIME
A large fuel tank allows operators to keep working longer without having to stop to refuel. The tank is reinforced to protect against damage that could lead to leakages.


HIGH-QUALITY CP ENGINE
The new CP engine was designed specifically for the CPPG gasoline-powered generator line, based on extensive research and field testing. This engine is CE-compliant and meets CP's stringent quality requirements.


EASY HANDLING
The portable design allows one user to move the generator anywhere it's needed on the job site. A simple handle design makes it easy to lift the smallest unit or pull the larger units on wheels for easy transport and storage.
STRONG, STURDY COMPONENTS
Built for durability on the toughest construction sites, CPPG models feature a strong main frame with extra reinforcement around sensitive components and a protected electrical panel. Sockets are covered and recessed for added protection as well.
OPERATOR AND TOOL PROTECTION
Safety features include enclosed wires and cables, exhaust protection, and a circuit breaker to protect against electric shock or fire.
EXCELLENT SERVICE ACCESS
The compact, open design makes all components accessible for service. In addition, the hour counter makes it easy to keep track of when you need to perform scheduled maintenance
STABLE ELECTRICAL OUTPUT
Automatic Voltage Regulation (AVR) supplies a reliable, consistent electrical output. Stable voltage protects the generator and the tools it powers — no fluctuation to compromise performance!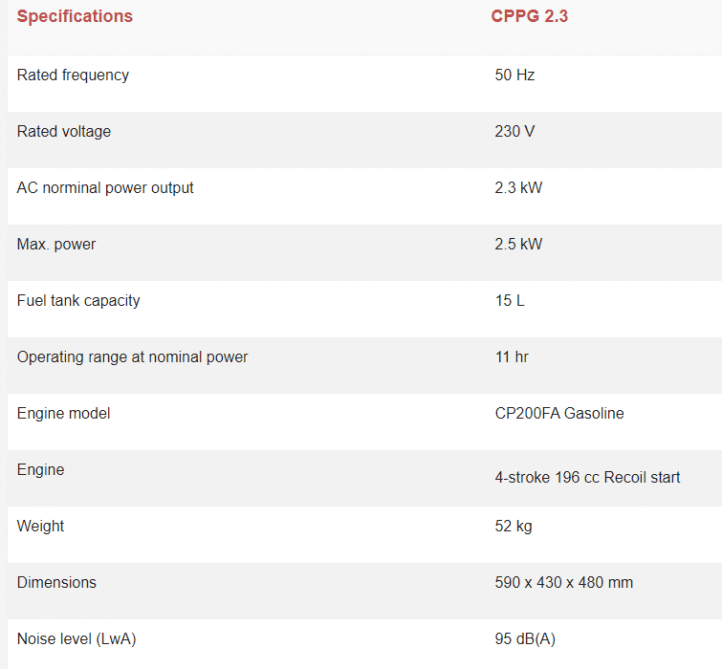 You may also like