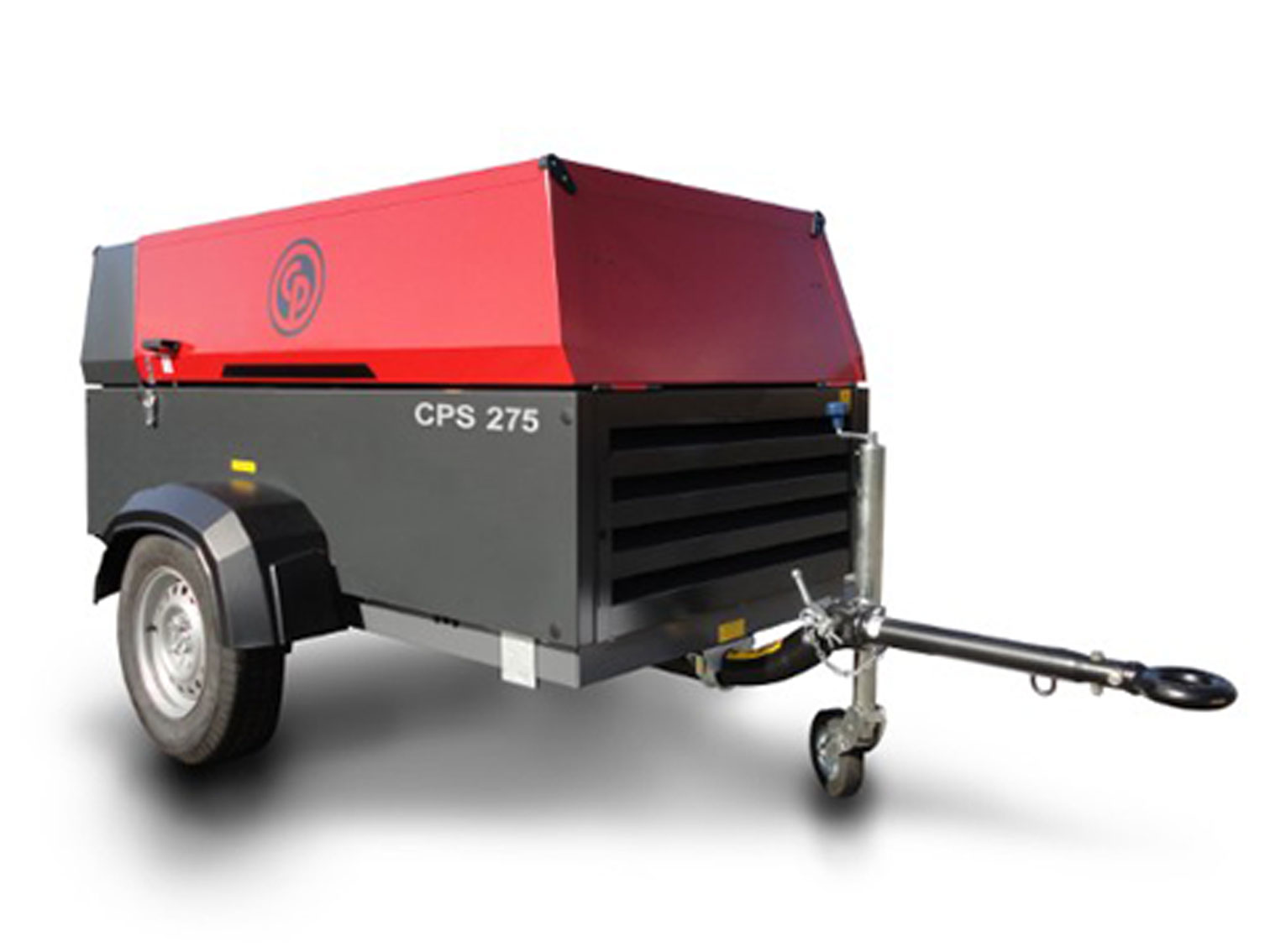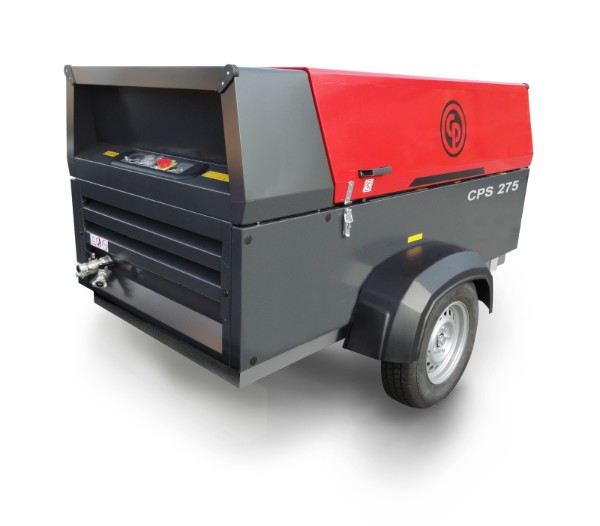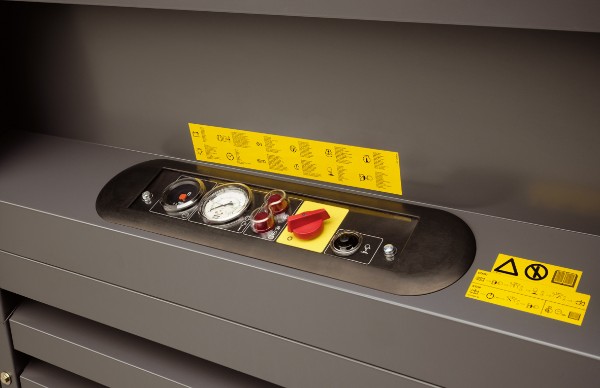 Chicago Pneumatic Mobile Diesel Compressor CPS 275
CPS 275 offers Chicago Pneumatic Durability and Power
The CPS 275 offers CP durability and power, from residential and commercial construction to demolition and road maintenance, this compressor is a must have for your day-to-day construction jobs. Well suited to general site work, road maintenance, and other 1- and 2- breaker compressor applications. The Chicago Pneumatic CPS 275 is also used for small abrasive blasing jobs, handheld penumatic tools, shotcrete pumping, and up to 3-breaker compressor applications.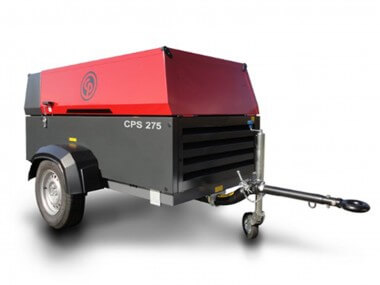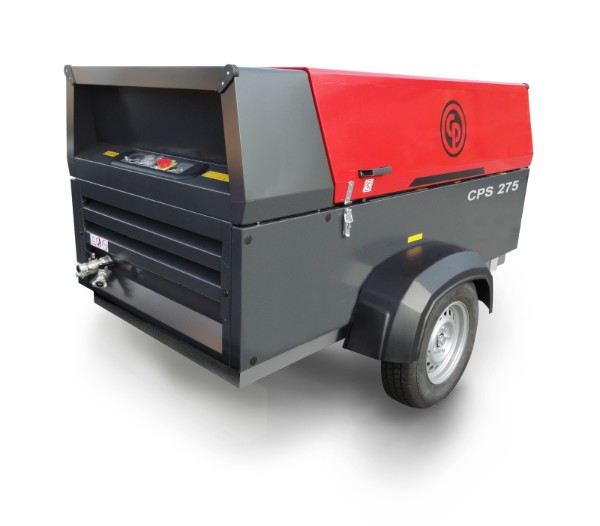 Features
Duetz Engine

• 250 hr service intervals
• Galvanized canopy
• User friendly instrument panel
• Low noise
• Low cost of ownership
• Increase uptime
• Robust, impact resistant
• Ease of operation
• Able to work in noise sensitive areas

Robust and ready for the most demanding work conditions

Featuring an airend that provides 271 cfm at 100 psi, the CPS 275 KD portable compressor has a 74-horsepower Kubota engine, a sound-suppressed enclosure, and an easy-to-navigate control panel.
With an overall length of 148 inches, an overall width of 66 inches, and a height of 58 inches, the unit weighs 3,141 pounds with a fuel tank capacity of 34 gallons. Other features include torsion bar suspension for adjustability of ride height, a control panel that provides protective shutdown for high engine and compressor temperatures, 500-hour service intervals, a large tool storage box, and glow plugs.
Applications
The CPLB 6 is one of the most efficent light towers in the market today, lighting up the night while saving fuel, emissions and maintenance costs. It's compact and efficient, so it's easy to store and transport. The CPLB 6 is also designed to withstand harsh conditions of construction and road works.
You may also like