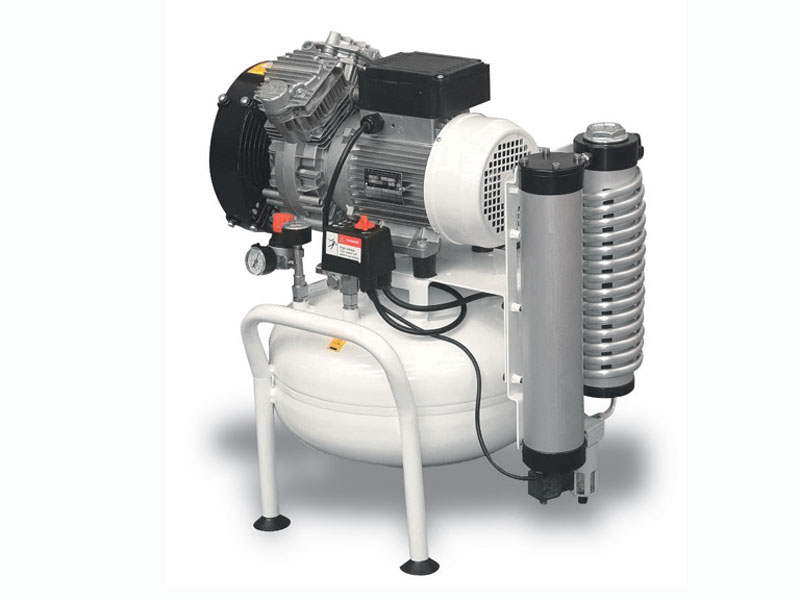 1.5HP 25L Oil-Free Dental Air Compressor Clean Air Class Zero Certified
4116092256
$2,450.00 NZD exc.
$2,817.50 NZD inc.
is available on orders under $2,000.00
Learn More
Overview
Specifications
Shipping
The CleanAIR oil-free compressors produce air at the highest quality, suitable for dentists, laboratories, surgeries, food packaging, drink dispensing and many other applications where hygienic and clean air is a must. ISO 8573-1
The option of a top of the line adsorption dryer assures dry air down to -40 °C dew point.
All vessels are treated internally with epoxy coating to avoid corrosion, extend lifetimes and assure a safe operation.
100% Oil-free
CE certification
Internally coated vessel
Made in Italy
Integrated adsorption dryer -40C dew point
User benefits
CLR 15-25 oil-free compressors provide the highest quality, clean and dry compressed air for critical applications offering the user complete peace of mind.
Oil-free, hygienic, dry air
100% Oil-free air guaranteed.
Dry air down to -40 oC dew point.
No filtration system required to remove residual oil throughout the compressed air network.
Ultimate quality and reliability
Highest quality materials, with a minimal number of moving parts ensuring a long operating life with minimal service interventions.
No need for oil change and costs related to oil waste management.
Internally coated vessels ensure no corrosion and extend lifetime.
You may also like