What is a Scroll Compressor?
A scroll air compressor, or spiral compressor, compresses air by drawing it it, trapping it, reducing the volume and discharging it at the outlet port. The scroll compressor that you see today, such as SpiralAIR, have been the result of modernised advancements in manufacturing technology, even thought the concept of a scroll compressor has been around for over 100 years.The scroll compressor is oil-free orbiting, or positive displacement compressor. The compressor has a stator spiral fixed in a housing, and a motor driven eccentric orbiting spiral.
Here's a great video about how a scroll compressor works;
What are scroll compressors used for?

Scroll compressors are typically 100% oil-free, and are most suitable for applications in industries like research and development labs, hospitals, universities, food and beverage, dental applications, electronics and the pharmaceutical industry. They are suited to they types of industries because they are ISO 8573-1 CLASS 0 certified compressors are easy to maintain and operate, and have minimal footprint to save space in your lab or facility. Scroll compressors such as SPR eliminate the risks of oil contamination and also reliable, efficient and cost effective source of 100% clean, pure oil-free air.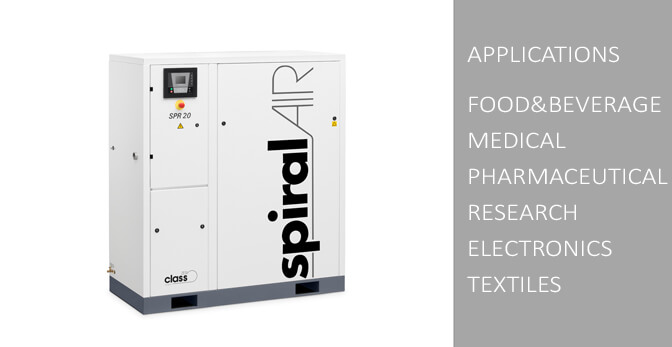 4 advantages of a scroll compressor:
1. Our scroll compressors are certified 100% oil-free air
Our range of scroll or spiral compressors provide 100% pure, clean air, complying with ISO 8573-1 CLASS 0 (2010) certification. CLASS 0 means zero risk of contamination; zero risk of damaged or unsafe products; zero risk of losses from operational downtime; and zero risk of damaging your company's hard-won professional reputation.
2. Small footprint & Extremely quiet operation
The slow speed of the scroll compression elements ensures that the SPR scroll compressors are exceptionally quiet. SPR units are WorkPlace Air System™ compressors, making them suitable for installation in any working environment.
3. Energy efficiency
Our SPR scroll compressors are ideal for applications where flexibility and energy efficiency are crucial. Unnecessary energy costs are avoided thanks to the automatic stop when the required working pressure is reached. The SPR multi units are equipped with multiple scroll modules. The units utilize the Variable Delivery Technology which controls the required number of modules depending on your air demand. Hence, the SpiralAIR Multi can adjust to demand fluctuations.
4. Low maintenance
SPR scroll compressors stand for simplicity and reliability. The scroll design has a minimal number of moving parts, ensuring a long operating life with a minimum number of service interventions.
Ash Air can help you find your perfect scroll compressor!
The team at Ash Air specialises in oil-free or oil-less scroll compressors with zero risk of oil contamination, and are ideal for critical applications including medical, pharmaceutical, dental, R&D, food & beverage, wine and brewery. Our 100% oil-less scroll compressors are designed with fewer moving parts, which means less wear and tear, less noise, higher efficiency and reliability, and a longer machine life .
These scroll compressors use cutting-edge scroll technology where the spirals never contact each other, and no lubrication is needed, making them completely oil-free. Our SPR 20 Multi oil-less scroll compressor operates with variable air delivery, controlled by an intelligent controller for air delivery supplied according to the fluctuation of air demand. This means a higher energy efficiency and more stable system pressure.
We are compressed air and vacuum experts, offering secure, hassle-free online shopping and 24/7 nationwide support and servicing on all oil-less scroll compressors.
Who we are and how Ash Air can help your business!
Ash Air has been around in New Zealand since 1979, and we've grown into a nationwide company with international support and a reputation for quality and reliability.We look after all things compressed air for your business!
Reciprocating, Screw, air compressors
Vacuum pumps
Nitrogen
An extensive line of air treatment components
Ash Air's range of Chicago Pneumatic, Alup, Pneumatech, and Quincy compressors are used extensively around the world in industries ranging from oil and gas to food, automotive and farming, and we bring you these world class compressors here in the land of the long white cloud.Our technicians are compressed air equipment experts and are dedicated to addressing customer needs. Supported by a 13 locations nationwide, Ash Air offers one of the widest selections of compressed air equipment and parts available today in New Zealand.
Reliability and Efficiency
With Ash Air compressors, you can count on reliability and high performance for even the most demanding applications. We focus our efforts on the following:
Increasing uptime
Reducing unexpected repairs
Reducing energy consumption
Improving the cleanliness of compressed air



Talk to the team today: CONTACT US CONTACT US
Read more from our #expertcorner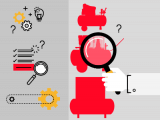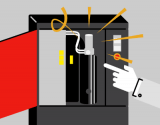 When using air compressors, there are many variables that are integral to the quality and effectiveness of your compressed air. When dryer air is necessary, being able to constantly and accurately monitor dew points can be a critical factor to your operation. Read More…