International Women's Day inspired story - Sanet Fernandes, Sales Engineer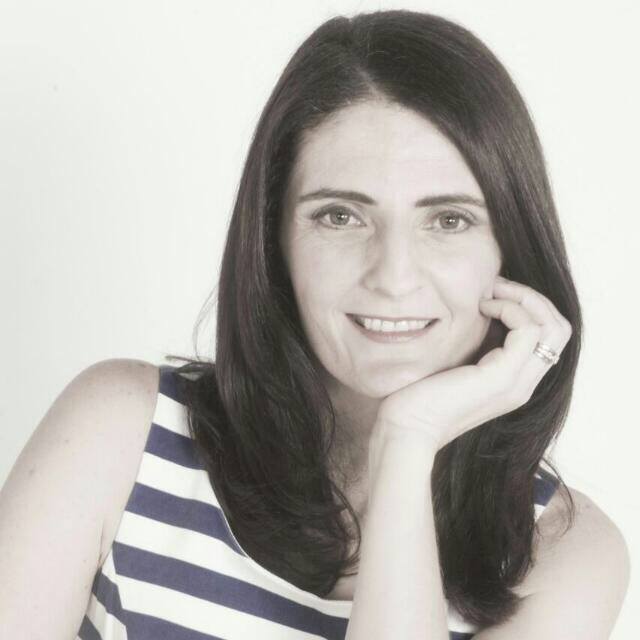 Celebrate International Women's Day with the Ash Air team on March 8th, where we recognise the importance of contributing to forging a better working world - a more inclusive, gender equal world. Ash Air is an equal opportunity employer and has female representation across the entire company. Ash Air has representation in our National Warehouse, Branches and Head Office locations with administrators, accounts, schedulers, sales and service engineers, and managers roles throughout the country.
Here we chat to Sanet, an amazing team member and Sales Engineer for our Auckland North region in New Zealand.
Why do you think it is important to celebrate International Women's Day?
It is important to take time and celebrate the women that have made it possible for us to have the right to work and vote. A day to remember the hardships they faced and the battles that they won, to ponder on how far we have come. Sometimes as simple as just recognizing the single Mums and their hard work to provide a future for their children. We are fortunate to be in a country that supports woman as there are many countries where woman still do not have equal rights and equality.
Why do you think diversity in the workplace is so important?
I think anyone and everyone should have the opportunity to do any job they are passionate about. Diversity and inclusion is key to ensure we get the most out of our work place experience, and vital for us to learn and understand different people's perspectives. Being open to everyone and everything can only make you develop as a person and business.
What made you want to work for Ash Air?
The inclusive culture and the people that works at Ash Air, a place where you can be valued as an individual. I witnessed that myself as Ash Air was my customer for 5 years before joining the team. It was great to see a company where individuals still mattered.
What excites you about your role?
Meeting new customers, determining their needs, and working together to reach a solution that will not only benefit Ash Air but also the customer. It is exciting to close deals and win opportunities. It is not always sunshine and roses, but with every no, a new opportunity arises.


What is the most important message you want to send out to young women thinking about a career in this sort of industry?
If you are passionate about what you are doing, despite it seemingly being a male dominant industry with the right attitude and perseverance anything is possible. It is a great industry to be in!

What are the priorities in your job as a Sales Engineer? - Tell us a typical day in the life?
That is what is so exciting about this role, no two days are the same. Normally a day would be following up on existing opportunities and leads that we receive. Creating proposals and sending that through to customers. Site visits and cold calling is also part of the daily routine, but as with everything at the moment it is hampered a bit with COVID and companies' restrictions with regards to site visits.


If you could have dinner with three inspirational women, dead or alive, who would they be and why?
The typical answer to this question should be Amelia Earthart 1920's the first woman to fly across the Atlantic Ocean and only the 16th woman to be issued with a pilot license! Perhaps Jane Goodall 1960's and her remarkable work in Gombe Stream National Park of Tanzani that spanned over 60 years, providing some of the most groundbreaking insights into the social live of chimpanzees. Or even Aretha Franklin 1970's the first woman ever to be inducted into the Rock & Roll Hall of Fame. You would be lying if you said you have never belted out: "R-E-S-P-E-C-T find out what it means to me"!
But I would love nothing more than to sit down and have dinner with my Grandmother, Mother and my Aunt. Three seemingly ordinary woman but woman that despite their circumstances showed nothing but love and compassion for the people around them and in a world where that seems to be lacking in these components, it is a true inspiration to me! Sometimes the most remarkable woman are the ones closest to you, if only you take the time to get to know them.
---
About International Women's Day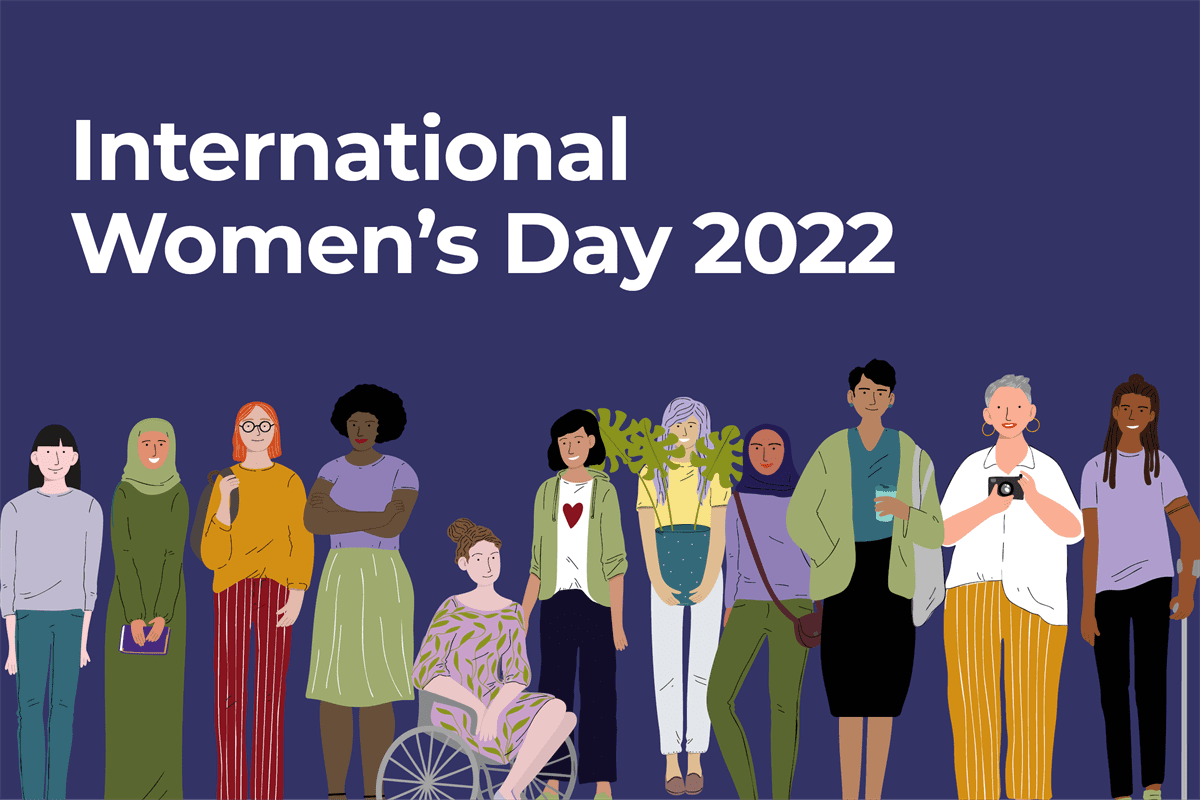 International Women's Day (March 8) is a global day celebrating the social, economic, cultural, and political achievements of women. The day also marks a call to action for accelerating women's equality.
IWD has occurred for well over a century, with the first IWD gathering in 1911 supported by over a million people. Today, IWD belongs to all groups collectively everywhere. IWD is not country, group or organization specific.
International Women's Day is a global day celebrating the social, economic, cultural and political achievements of women. The day also marks a call to action for accelerating gender parity. Significant activity is witnessed worldwide as groups come together to celebrate women's achievements or rally for women's equality.
Marked annually on March 8th, International Women's Day (IWD) is one of the most important days of the year to:
celebrate women's achievements
raise awareness about women's equality
lobby for accelerated gender parity
fundraise for female-focused charities

What's the International Women's Day 2022 theme?
The campaign theme for International Women's Day 2022 is #BreakTheBias. Whether deliberate or unconscious, bias makes it difficult for women to move ahead. Knowing that bias exists isn't enough. Action is needed to level the playing field.
What's the history of International Women's Day?
International Women's Day has occurred for well over a century with the first gathering held in 1911. Learn more about the day's timeline on the IWD website

What colors symbolize International Women's Day?
Purple, green and white are the colors of International Women's Day. Purple signifies justice and dignity. Green symbolizes hope. White represents purity, albeit a controversial concept. The colors originated from the Women's Social and Political Union (WSPU) in the UK in 1908.

Who can support International Women's Day?
International Women's Day is not country, group, nor organization specific. No one government, NGO, charity, corporation, academic institution, women's network, or media hub is solely responsible for International Women's Day. The day belongs to all groups collectively everywhere. Gloria Steinem, world-renowned feminist, journalist and activist once explained "The story of women's struggle for equality belongs to no single feminist, nor to any one organization, but to the collective efforts of all who care about human rights." So make International Women's Day your day and do what you can to truly make a positive difference for women.
---
About us
Who we are and how Ash Air can help your business!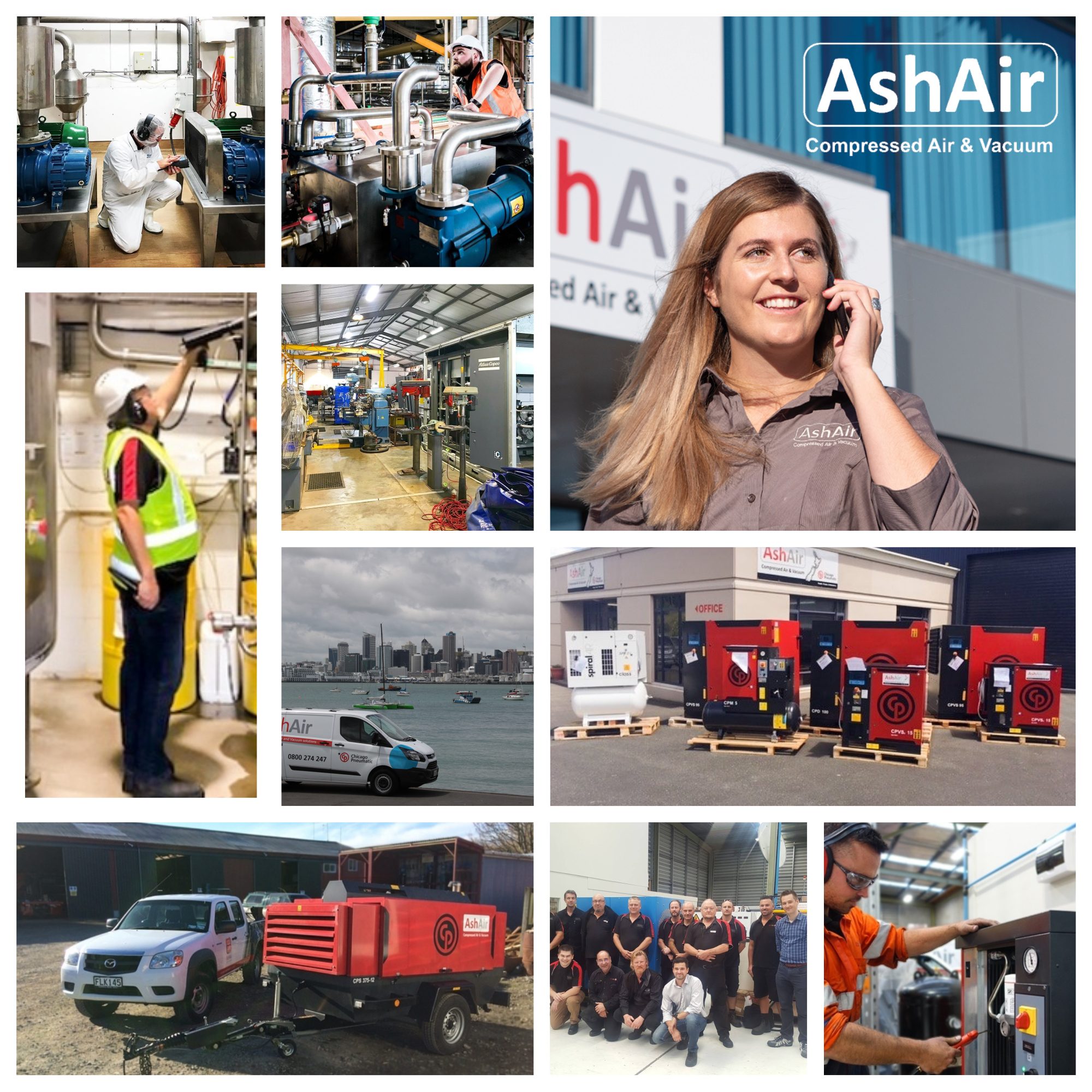 Ash Air has been around in New Zealand since 1979, and we've grown into a nationwide company with international support and a reputation for quality and reliability.We look after all things compressed air for your business!
Reciprocating, Screw, air compressors
Vacuum pumps
Nitrogen
An extensive line of air treatment components
Ash Air's range of Chicago Pneumatic, Alup, Pneumatech, and Quincy compressors are used extensively around the world in industries ranging from oil and gas to food, automotive and farming, and we bring you these world class compressors here in the land of the long white cloud.Our technicians are compressed air equipment experts and are dedicated to addressing customer needs. Supported by a 13 locations nationwide, Ash Air offers one of the widest selections of compressed air equipment and parts available today in New Zealand.
Reliability and Efficiency
With Ash Air compressors, you can count on reliability and high performance for even the most demanding applications. We focus our efforts on the following:
Increasing uptime
Reducing unexpected repairs
Reducing energy consumption
Improving the cleanliness of compressed air
Talk to the team today: CONTACT US CONTACT US