How Do I Dispose of My Old Oil and Oil Filters?
Changing the oil and oil filters on your compressor is one of the most common routine maintenance tasks to perform to keep your compressor running efficiently. After you remove your old oil and oil filter, you may find yourself wondering, "Where do I dispose of these?", or "Can I just throw them in the trash?". Because oil is toxic and a pollutant, disposing of your old oil and filters is not as simple as just tossing them in the trash.
EPA regulations require all oil and oil filters from equipment, vehicles, etc. to be disposed of or recycled properly. The used oil can be recycled or refined into lower grades of lubricating oils or fuels. You can also choose to take your used oil to a local body shop or service station and they will recycle the oil for you. According to the EPA, used oil from one oil change is enough to contaminate 1,000,000 gallons of water. This is why the oil should not be disposed of in regular trash cans or dumped in the grass or on the side of the road.

Oil filters must also be disposed of properly since they contain, at the very least, trace amounts of used oil. To dispose of your used oil filters, you have 3 options: puncture & hot-drain the filter, crush the filter or take the filter by a body shop or local recycling facility that accepts used oil filters. To hot-drain the filter, carefully remove the filter from your unit while it is still warm (Use caution when hot-draining filter to avoid being burned. Protective equipment such as safety glasses and gloves should be worn to prevent injury). Then carefully puncture the end of the filter and set upside down for at least 12 hours to let the oil drain out into a container or pan. Once completely drained, you can recycle the empty can and the oil. You can also purchase a filter crusher that will crush your old oil filters, similar to drink cans, and they can then be recycled. If you do not want to handle the recycling process yourself, you can also take your old air filters to a local body shop or recycling center.

Disposing of your oil and oil filters properly ensures less harm to the environment, and no fines for your business if you frequently need to dispose of oil related items.
Get in touch with us today if you have any questions. Our Technical Support team are happy to help.
Who we are and how Ash Air can help your business!
Ash Air has been around in New Zealand since 1979, and we've grown into a nationwide company with international support and a reputation for quality and reliability.We look after all things compressed air for your business!
Reciprocating, Screw, air compressors
Vacuum pumps
Nitrogen
An extensive line of air treatment components
Ash Air's range of Chicago Pneumatic, Alup, Pneumatech, and Quincy compressors are used extensively around the world in industries ranging from oil and gas to food, automotive and farming, and we bring you these world class compressors here in the land of the long white cloud.Our technicians are compressed air equipment experts and are dedicated to addressing customer needs. Supported by a 13 locations nationwide, Ash Air offers one of the widest selections of compressed air equipment and parts available today in New Zealand.
Reliability and Efficiency
With Ash Air compressors, you can count on reliability and high performance for even the most demanding applications. We focus our efforts on the following:
Increasing uptime
Reducing unexpected repairs
Reducing energy consumption
Improving the cleanliness of compressed air



Talk to the team today: CONTACT US CONTACT US
Read more from our #expertcorner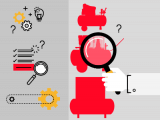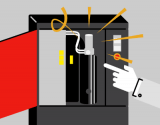 When using air compressors, there are many variables that are integral to the quality and effectiveness of your compressed air. When dryer air is necessary, being able to constantly and accurately monitor dew points can be a critical factor to your operation. Read More…