Ash Air celebrates International Women's Day!
For too long, the compressed air industry has been a man's domain but we are out to change that! Ash Air is an equal opportunity employer and has female representation across the entire company. Ash Air has representation in our National Warehouse, Branches and Head Office locations with administrators, accounts, schedulers, sales and service engineers, and managers roles throughout the country.

We sit down and have a chat to some of the #WomenofAshAir about what they enjoy in their role and what motivates them!


Here's what they say this International Women's Day in 2022 about working at Ash Air!
---


"I enjoy working for Ash Air as all the colleagues are very supportive and friendly. My manager June is the best career mentor I have met. She is an enthusiastic person, enjoying in helping all her team members develop their skills further and achieve their goals. This makes the Ash Air an awesome place to work and motivates me to come to work every day!" – Kate Liang, Accountant
---
"I have been in my role for 2 months now and I am really enjoying the challenge. The friendly and supportive culture locally as well as globally is what makes the difference. My motivation is always to achieve my goals with the best outcome, and finding solutions and adding value to the business." – June Fong, Business Controller
---
"What I enjoy about my role is the variety of tasks I perform in my role... going from wrapping, strapping and sending out 10 large compressors one day, to bagging up a seal that if you dropped it you wouldn't find it again! It is a physical job so I don't need a gym membership!
The team we have in-stores and at the Hamilton branch and national warehouse are awesome; and it makes coming to work every day easy and enjoyable. I would like to say thanks to all the others branches and colleagues I speak to and email, for understanding when things go wrong and for all the praise for when it goes right! That keeps me motivated for the next challenge!" – Lisa Traill – Stores Controller
---
"I enjoy the team environment we have at our branch; I enjoy my role as the support person and do what I can to assist everyone in their roles to achieve to a high level. Ash Air is a great company to work for I feel supported and valued. What motivates me? The challenge to exceed expectation, and I am quite competitive, so this drives me most of the time!" - Wendy Tisdall - Branch Administrator
---
"When I first took the role of Customer Services Administrator 8 years ago, it was not normal to have a female in this role. Through my hard work, improving business processes and working smarter, I grew the role and was promoted to Service Planner.
Last year my role grew to include Service Coordinator for Nelson/Marlborough which has one technician. This has put me back on a steeper end of the learning curve. It has helped that my manager allows me to have the freedom to branch out in my role.I enjoy the empowerment and freedom to make decisions that better my work life at Ash Air and therefore benefits the team.
What motivates me? Being able to grow and be flexible in the role. I enjoy interacting with customers from varying types of businesses as they each have different needs. I like to deliver a positive experience to our customers by being helpful, reliable and easy to deal with." – Julie Hancock - Service Planner
---
"The thing that I enjoy about this role is that I get to build relationships with the customers I book work with - even though I have never met them in person! You get to know them well and its rewarding.
Within this role there is a lot to learn; it can be challenging at times because there are some things that take a bit longer to process and learn. For example, what parts to order for a compressor service can be a different from others. And then there are compressors that you have never heard of before. This where you can collaborate and utilise the knowledge of the people I work with! Our Service Technicians are full of knowledge, and they help me out a lot! They are the best. This role also relies a lot on being organized and I like that!
Many things contribute to my motivation: staying positive and seeing the brighter side of life, even when things are bad and not going so well. My family and friends is what keeps me going as well - they keep me humble and true to myself!" - Kelly Galvin, Service Planner
---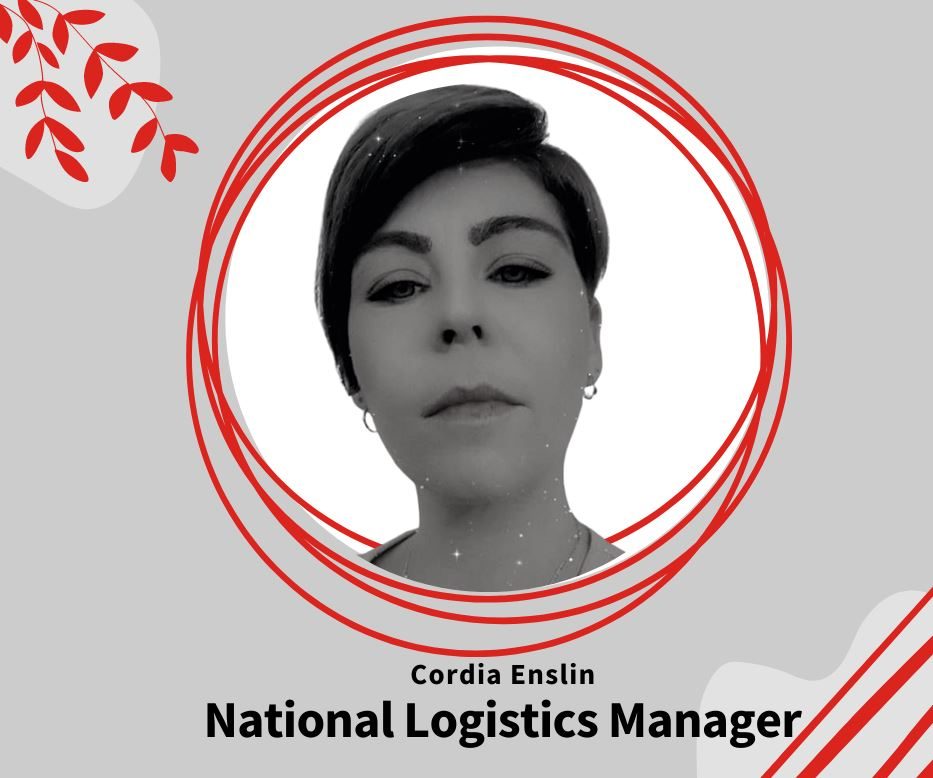 "No two days are the same! I enjoy the unpredictability and challenges that make my role exciting." - Cordia Enslin, National Logistics Manager
---
"No day is ever the same, that I am continuously learning new things and being challenged and the fun that we have in our office. What motivates me? Chocolate and laughter. Oh - and knowing that we are all working together to help our customers get great service!" - Vikki Bright - Branch Administrator
---
" What I love about Ash Air is the variety of work that I do on a day-to-day basis. I love being responsible for my own area, collaborating with the team, and reaching out to support them where needed! I love learning as much as I can and have created some great memories in this company.
Ash Air is continually growing and striving to promote an equal opportunity workplace where all prospective and current employees feel valued, respected and appreciated! I feel motivated knowing that we are working towards this mission actively and that we have the support to overcome challenges ahead!" – Natalie Mitchell, Communication Manager.
---
About International Women's Day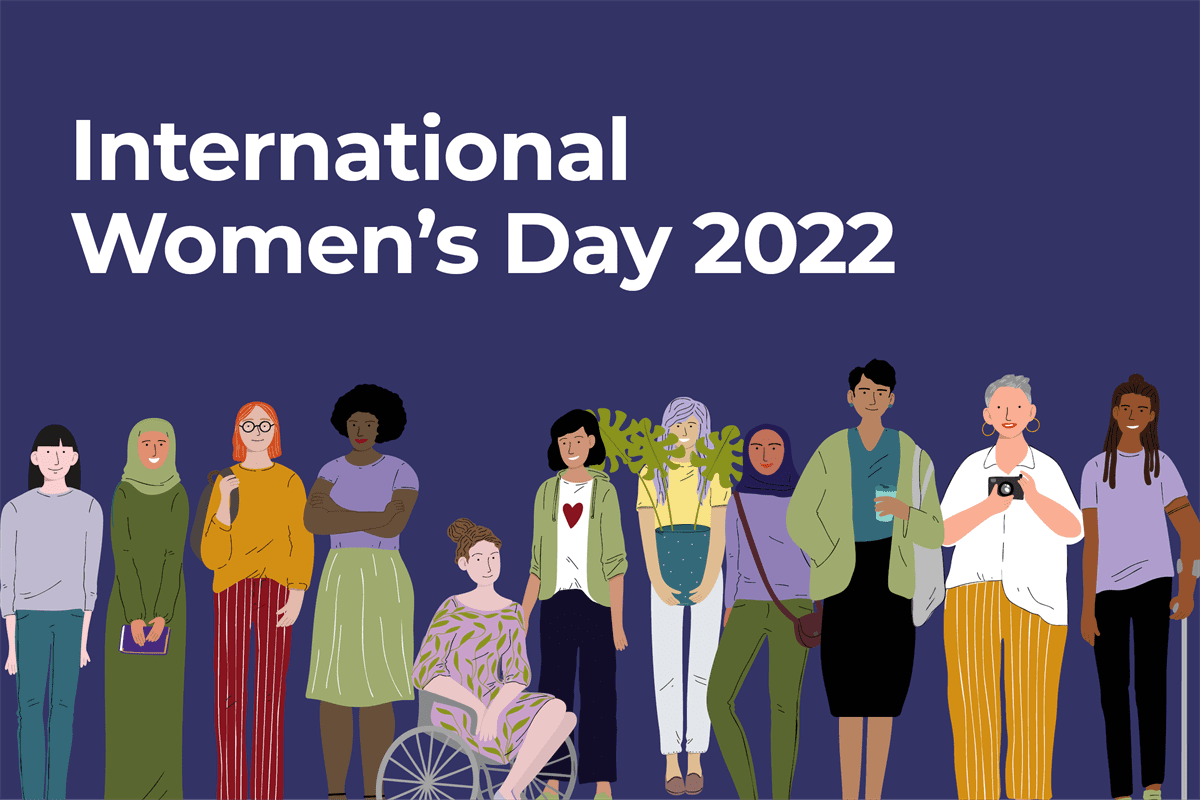 International Women's Day (March 8) is a global day celebrating the social, economic, cultural, and political achievements of women. The day also marks a call to action for accelerating women's equality.
IWD has occurred for well over a century, with the first IWD gathering in 1911 supported by over a million people. Today, IWD belongs to all groups collectively everywhere. IWD is not country, group or organization specific.
International Women's Day is a global day celebrating the social, economic, cultural and political achievements of women. The day also marks a call to action for accelerating gender parity. Significant activity is witnessed worldwide as groups come together to celebrate women's achievements or rally for women's equality.
Marked annually on March 8th, International Women's Day (IWD) is one of the most important days of the year to:
celebrate women's achievements
raise awareness about women's equality
lobby for accelerated gender parity
fundraise for female-focused charities

What's the International Women's Day 2022 theme?
The campaign theme for International Women's Day 2022 is #BreakTheBias. Whether deliberate or unconscious, bias makes it difficult for women to move ahead. Knowing that bias exists isn't enough. Action is needed to level the playing field.
What's the history of International Women's Day?
International Women's Day has occurred for well over a century with the first gathering held in 1911. Learn more about the day's timeline on the IWD website

What colors symbolize International Women's Day?
Purple, green and white are the colors of International Women's Day. Purple signifies justice and dignity. Green symbolizes hope. White represents purity, albeit a controversial concept. The colors originated from the Women's Social and Political Union (WSPU) in the UK in 1908.

Who can support International Women's Day?
International Women's Day is not country, group, nor organization specific. No one government, NGO, charity, corporation, academic institution, women's network, or media hub is solely responsible for International Women's Day. The day belongs to all groups collectively everywhere. Gloria Steinem, world-renowned feminist, journalist and activist once explained "The story of women's struggle for equality belongs to no single feminist, nor to any one organization, but to the collective efforts of all who care about human rights." So make International Women's Day your day and do what you can to truly make a positive difference for women.
---
About us
Who we are and how Ash Air can help your business!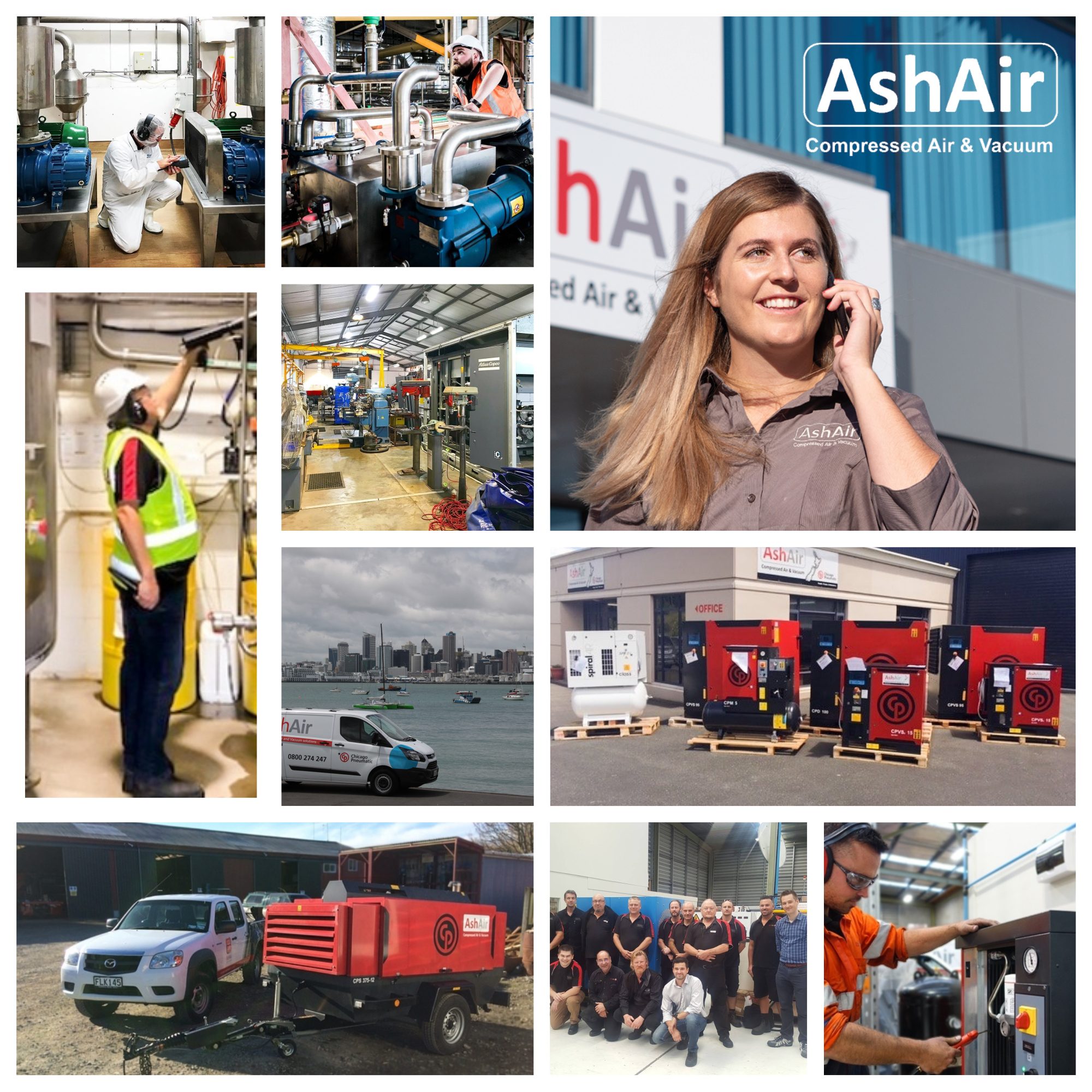 Ash Air has been around in New Zealand since 1979, and we've grown into a nationwide company with international support and a reputation for quality and reliability.We look after all things compressed air for your business!
Reciprocating, Screw, air compressors
Vacuum pumps
Nitrogen
An extensive line of air treatment components
Ash Air's range of Chicago Pneumatic, Alup, Pneumatech, and Quincy compressors are used extensively around the world in industries ranging from oil and gas to food, automotive and farming, and we bring you these world class compressors here in the land of the long white cloud.Our technicians are compressed air equipment experts and are dedicated to addressing customer needs. Supported by a 13 locations nationwide, Ash Air offers one of the widest selections of compressed air equipment and parts available today in New Zealand.
Reliability and Efficiency
With Ash Air compressors, you can count on reliability and high performance for even the most demanding applications. We focus our efforts on the following:
Increasing uptime
Reducing unexpected repairs
Reducing energy consumption
Improving the cleanliness of compressed air
Talk to the team today: CONTACT US CONTACT US