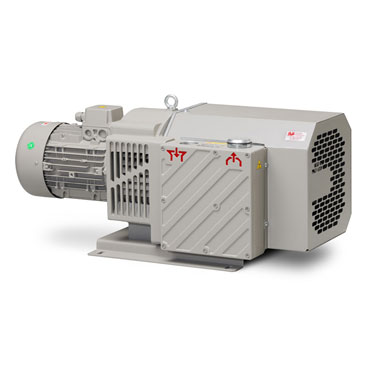 DVP SC.140 Dry rotary vane vacuum pump, 140 m3/h, 120 mbar
Dry rotary vane vacuum pump
Dry vane pumps are robust and can be used continuously in the vacuum level above 400 mbar. These pumps can work in vacuum and compressor mode depending on configuration You can use dry vane pumps for wide range of application.
This vacuum pump series has a state-of-the-art design in which the rotor is mounted atop the shaft and kept in position by twin bearings. A versatile coupling connects the motor to the pump. The pump housing is a compactly built, sturdy structure that cuts out noise.
The pump is kept cool by a powerful fan, strategically placed between the motor and pump housing. It is equipped with a high-quality inlet filter and silencer at the outlet.
Technology: rotary vane
Lubrication: oil-free
Number of stages: single-stage
Other characteristics: compact
Flow rate: 130 m³/h, 150 m³/h (4,590.91 ft³/h)
Ultimate vacuum: 120 mbar (1.74 psi)