Ash Air Wellington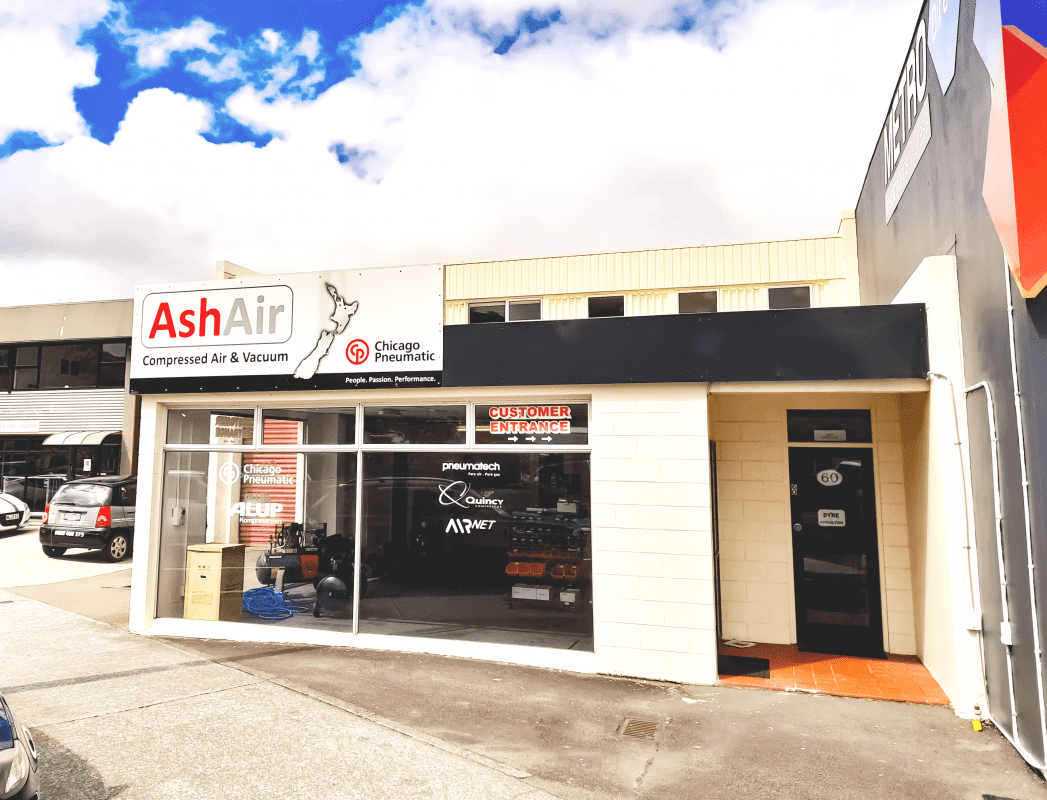 60 Victoria Street
Opening hours: 08:00 - 16:30
Our Wellington branch can be found in Alicetown, 60 Victoria Street. For the past 40 years, no matter the industry segment, we have helped successfully complete compressor and vacuum pump projects ranging from simple to the most complex, in the harshest environments and challenging conditions.

Anytime, you can count on us. Ash Air Wellington air compressor service areas include: Masterton, Waikanae, Martinborough, Carterton, Porirua, Lower Hutt, Featherston, Paraparaumu, Wellington City and all the areas in between. Our Wellington team are here when you need them, that's why we provide the highest quality breakdown recovery and emergency air services, 24/7. We strive for minimum downtime of your machine, and encourage the importance of servicing your compressors regularly to ensure a long service life and reliable operation.

Wayne and the team at Wellington branch provide quality, reliability, speed and value to our customers. Our service technicians are experts in remote monitoring, preventative maintenance, vacuum pump services and overhaul, compressor and pipework installations, leak detection's and energy audits, and breakdown recovery and emergency air, and offer hire fleet and leasing solutions. More than 1,000 businesses all over New Zealand trust us to set-up, upgrade, and look after their compressed air and vacuum systems. We have helped them save costs, improve performance and achieve maximum efficiency!